Don't worry if you didn't get your Best Buy Toy Book in the mail or newspaper because we have a digital copy here.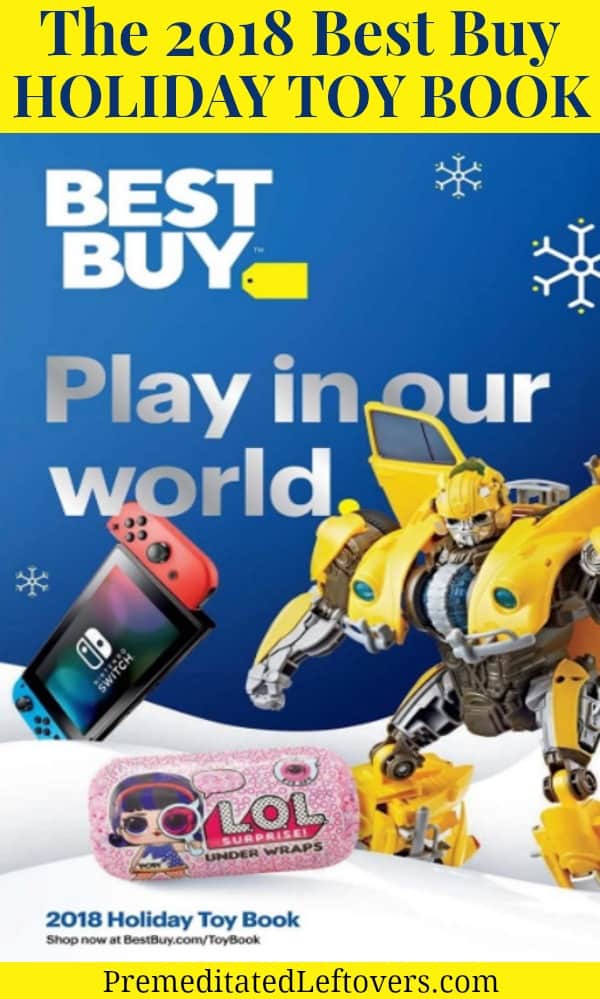 Best Buy Toy List
This is an easy way to see the most popular toys included in the 2018 Best Buy Holiday Toy Book. Just hover over one of the toys at the bottom of each page to find more information or click on the item to find more details at Best Buy.
Best Buy Toy Book
Browsing through the holiday toy books is always fun and now you can browse through the 2018 Best Buy Toy Book digitally. This allows you (and your child) to see all of the toys included in the Toy Book. As with the toy list above, you can hover over a toy to find more information or click on the image of the toy you are interested in to visit the Best Buy website for more details.
Best Buy Coupons
You can find Best Buy Coupons and Promo Codes here to help you save on your holiday shopping.
Don't forget that you can order toys online from Best Buy and then pick them up at your local store. It saves you time and you don't have to worry about dragging the kids out and try to distract them while you do your Christmas shopping for them.