We had 33 entries in last week's Taste of Home Best Loved Recipes Cookbook Giveaway. April chose the winner using the Random Number Generator and the winner is Jennifer of Healthy Kitchen Guide who shared entry 2, Homemade Cheese Crackers. Congratulations, Jennifer! Please email April with your address so Taste of Home can send your copy of 'Best Loved Recipes' directly to you.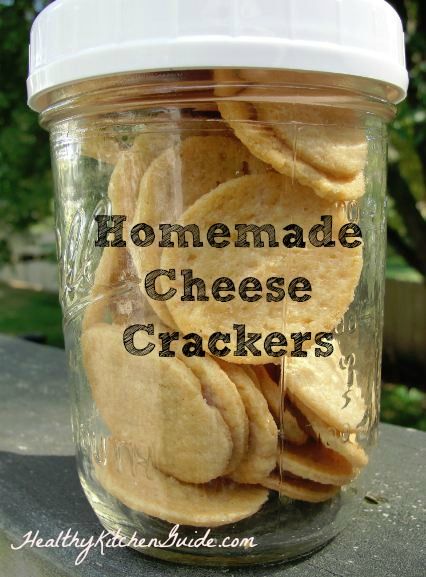 Jennifer shares  nutrition tips, healthy recipes, weekly Menu plans and more at the Healthy Kitchen Guide. She is a registered and licensed dietician who believes that "eating healthy doesn't have to mean sacrificing the tastes and foods you enjoy". Her Homemade Cheese Crackers which are made with whole wheat flour and cheese from pasture-raised cows are a delicious example of her philosophy. They are a much healthier alternative to commercially prepared Goldfish Crackers or Cheez-Its.
The Gallery of Favorites is a place for you to feature your favorite posts from your own blog. Although April and I both spend a lot of our time writing about food, we do have many other interests and we know our readers do as well. The Gallery of Favorites is a place for all bloggers – not just food bloggers – to share their ideas, interests and passions.
Link up your favorite post(s) below.
Include a link to your post, rather than to your blog.
Include a link to one of the hosts in your post, either through text or with a button:

The Gallery of Favorites will remain open for entries until Monday afternoon. We hope that you will take the time to visit some of the other entries in our Gallery of Favorites. It is a great way to discover new writers, or a new side to some of your favorite bloggers.