Do you have a short growing season? You can lengthen it with a cold frame. Here are frugal ways to build a cold frame for your garden.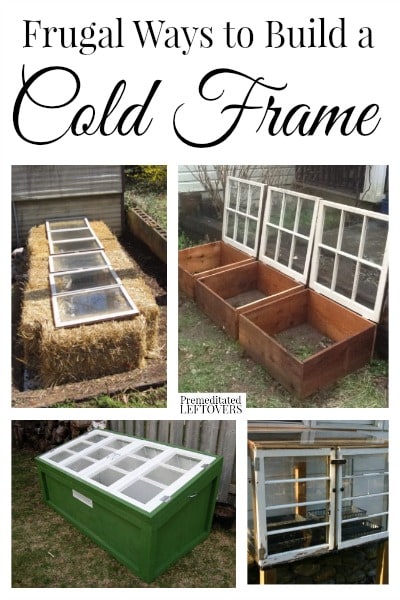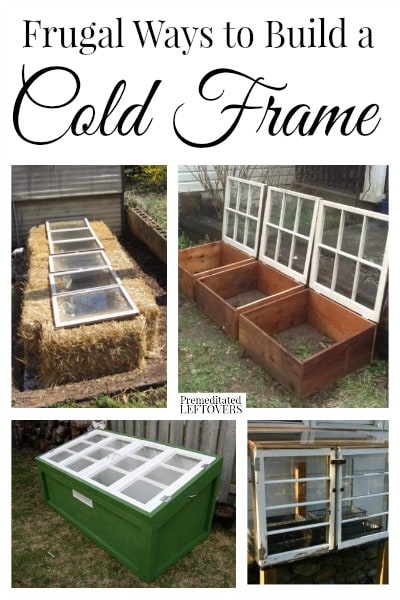 For many of us that live in the cooler temperature regions, we tend to think by this time of year, growing vegetables is hopeless. This is not really true if you make a cold frame. You may not be able to grow the entire winter season, depending on where you live, however, you could go later into the year and start earlier as well. For those that don't live in the frigid cold, you may even be able to use a cold frame to keep your growing season year-long. Here are some tips for using a cold frame and frugal ways to build a cold frame at home.
Frugal Ways to Build a Cold Frame
You can buy cold frames at nurseries and online, but making one at home can be a very frugal venture and as an added bonus, you are reusing and re-purposing materials that would often end up in landfills to make one. Some common materials uses to make cold frames that can be free or nearly free include:
Old doors
Old windows
Bales of hay or straw
Pallet boards
You can get many of these materials by simply looking in your local newspaper's "free" section, on Craigslist and Freecycle, and for low prices at stores that offer used building materials for re-purposing. These are often run by the local Habitat for Humanity chapters in communities and often go by "Home resource" stores.
Tips for Using a Cold Frame
Make sure your location for placing your cold frame is ideal. This often means south-facing in an area that gets a good amount of sun and can be protected from harsh winds.
Don't let it get too hot. This may seem like a strange piece of advice, but you don't want to let your cold frame get too toasty and since you are essentially creating a small form of a large greenhouse, this can actually happen. Allowing it to get too hot inside could potentially kill your seedlings or your vegetables that are meant for the cooler weather growing season. If the temperature gets above 40-45 degrees outside, allow your lid to prop up on your cold frame during the day to allow it to stay at the ideal temperature. Make sure to close the lid when the sun goes down!
Don't let it get too cold. Cold-frame gardening is kind of tedious, but well worth it. If the nights are getting very cold, make sure to insulate them at night. It doesn't matter if you cover it completely as there is no vital sun you are missing at dark, but make sure you uncover early enough in the day to get the sun to your plants. You can insulate with old blankets, leaves, and even snow, but don't use something too heavy as you wouldn't want to break your glass.
Keep your glass clean. Make sure your glass stays relatively clean as the clearer it is, the better direct son your plants will get.
Frugal Ways to Make a Cold Frame
For the Love of Lillian made these cold frames from old windows and scrap wood. They didn't take long to build and they look amazing!
Here's another Cold Frame made from old windows from Jeff-O on Instructables that he made sliding windows for. This one looks really great as it looks like he painted it and made it look awesome!
Design Sponge created this off-the-ground cold frame from old windows and scrap wood. This one is great because it could easily be tended to even in a small living space like an apartment deck.
This straw bale cold frame from Appalachian Feet uses no tools and you can make it in under 30 minutes. No special skills are required.
Don't have time to build a cold frame? Here are some fairly inexpensive options:
Row Cover Garden Hoops – A 6-pack of frost cloth row covers to protect your plants.
Quictent® New Mini High-Quality Portable Green House Greenhouse – A 71″WX 36″D X 36″H heavy-duty powder-coated steel framework with a transparent PVC cover with zips for easy access and ventilation.
No matter which cold frame you choose, make sure to do your research on what kinds of plants grow best in your area for cold frame gardening before you start. Happy gardening!
More Frugal Gardening Tips
More Cold Weather Gardening Tips