Prep-Ahead Meals Cookbook Series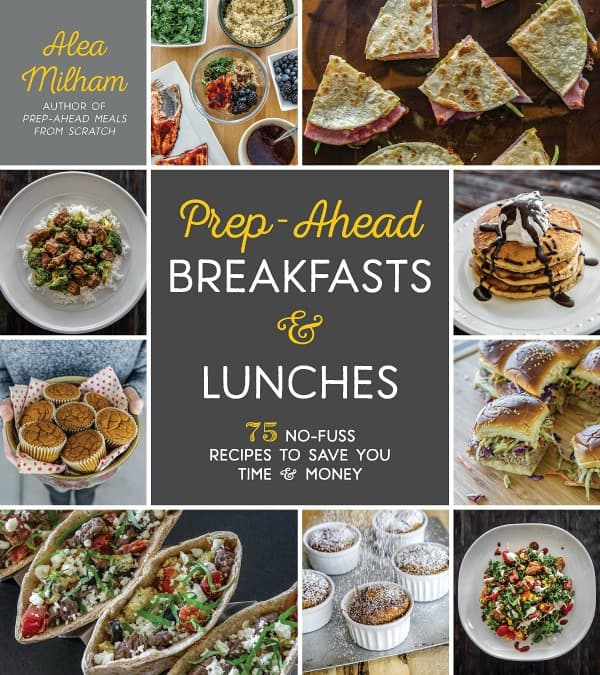 Prep-Ahead Breakfasts and Lunches
My latest cookbook is Prep-Ahead Breakfasts and Lunches. This cookbook is filled with delicious make-ahead breakfast and lunch recipes, so you can quickly and easily make breakfasts and lunches for the whole week in just an hour or two on the weekend. The breakfast recipes include Pizza Breakfast Cups, Cajun Egg Croissant Sandwiches, Jalapeno Cornbread Waffles, Cinnamon Roll Slow Cooker Oatmeal, and Overnight Pumpkin Pie Spiced Pecan Granola. The lunch recipes include Mongolian Beef and Broccoli Rice Bowls, Salmon Quinoa Bowl, Chopped Chimichurri Steak Salad, Teriyaki Sliders, Ratatouille Grilled Cheese Sandwiches, and Buffalo Ranch Chicken Soup. You can see inside the cookbook here.
Make your mornings flow smoother with premade breakfasts and prepacked lunches! Each recipe includes storage tips and if necessary, freezing, thawing, and reheating instructions.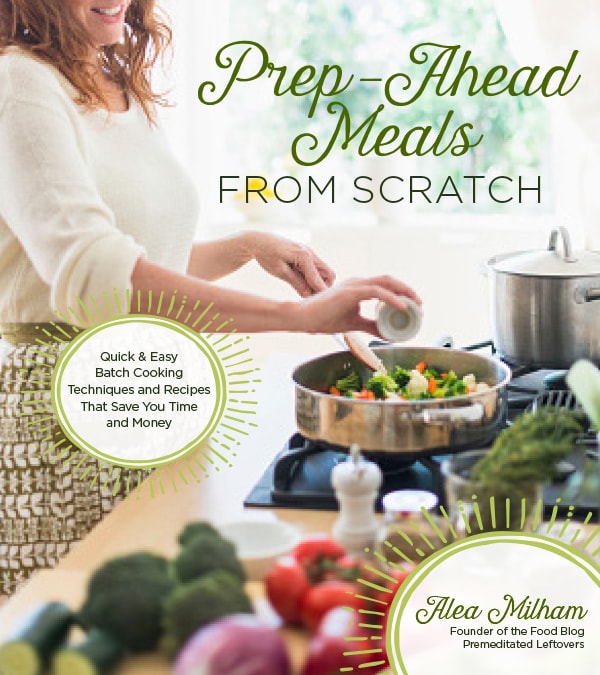 Prep-Ahead Meals from Scratch
In Prep-Ahead Meals From Scratch, I share multiple ways to prepare large batches of different staples that can then be quickly combined into a variety of easy meals through the week. The cookbook includes batch cooking techniques for beef, chicken, pork, beans, and rice. Each chapter comes with delicious recipes such as Mongolian Beef Meatballs, Chicken Cordon Bleu Rice Bake, Pulled Pork Stuffed Sweet Potatoes, Mediterranean Beans and Rice, and Cajun Spiced Cauliflower. You can take a peak inside my cookbook here.
By batch cooking, you can prep the ingredients for multiple family-friendly meals at once, ultimately saving time and money. In Prep-Ahead Meals From Scratch, I set out to redefine "convenience food" by sharing 100 quick and easy recipes, offer speedy food prep techniques, and share money saving shopping strategies and meal planning tips. Read more about this cookbook here.