If you don't have the budget to take a long vacation but still want to get away for a few days this summer, why not take day trips? Day trips are a great way to get out and do something fun away from home without blowing your bank account. Here are some tips for saving money on a day trip.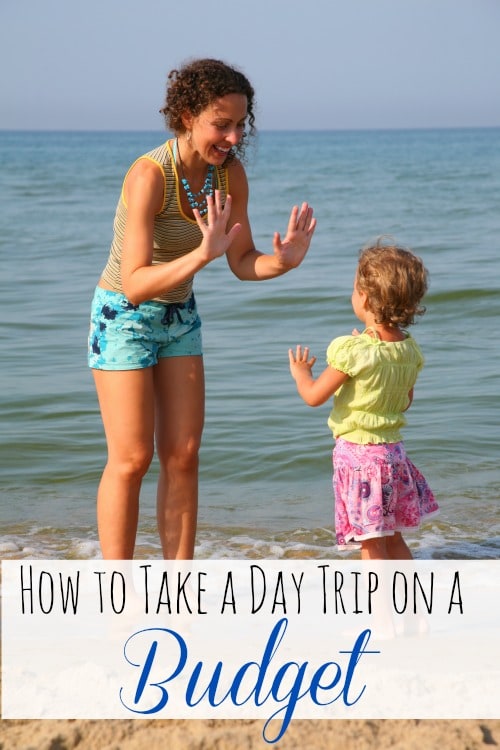 How to Take a Day Trip on a Budget
First, have a definite place to visit in mind. A day trip should be somewhere you can go that is about an hour or two from home so you won't be spending your whole day driving and it won't require an overnight stay. It might surprise you, but just this short amount of time on the road can give you the same free feeling as a longer trip without the multiple bathroom breaks.
Don't count on eating all of your meals out. Take a cooler full of snacks, drinks and at least one meal. You will save money on not having to buy road food and drinks. Pick a place that you will be able to picnic at if possible.
Act like a tourist and do your research. With places that are so close to us, we may think we know what there is to do at our destination. Do some research and find out what other locals enjoy. It might be free or very cheap. Here are staycation ideas across America.
Have a set budget. Most day trips can cost very little if you will not be spending a lot on food and you will be doing mostly free things. Still, it is a good idea to set a budget so you don't go overboard in spending because day trips often come with a lot of spontaneity as well.
Consider visiting somewhere that will not require that you spend money to enjoy it. This could be a hiking trail, campground or lake. Then, your only expense is gas and groceries for picnicking. A day trip could cost as little as $50 this way, depending on your car and the groceries you buy.
Ask someone to share expenses. If you have a friend that would like to come, ask them to share some of the expenses such as gas, food or fun.
Eat breakfast at home before you go and plan to leave early in the day so you can arrive at your destination when attractions start opening up.
Plan to hit up the local chamber of commerce as soon as you get to your destination. Often times, you will find coupons to local eateries, tourist spots and shops at the chamber of commerce.
Check with GasBuddy.Com to get the best deals on gas in your area. You may find that gas is cheaper at your destination. If this is true, fill up your car only as much as it will take to get there and then fill it up at your destination. You just got cheaper gas for when you get back home and paid less for your trip back. Here are 5 phone apps that help you save money on gas.
Make the most of your gas mileage by packing light, making sure your tires are filled to the proper weight, mapping out where you are going so you don't drive around in circles and not speeding.
More Travel Tips