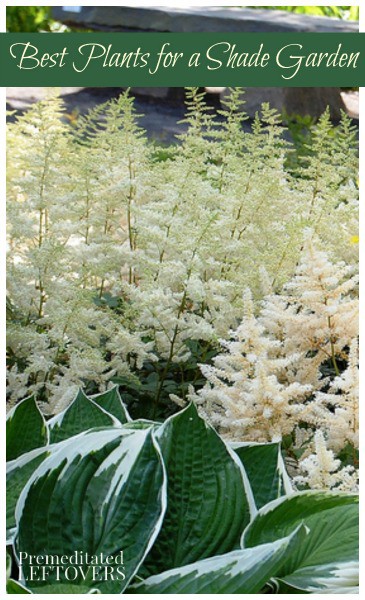 Most gardeners have an area in their yard that is completely or partially in the shade. Finding plants that thrive in the shade can be done, but you do have to take a bit more care than you would with most plants that can tolerate a lot of sun. Maintaining an evenly moist garden site that has good drainage and has filtered sunlight does works best for the majority of shade plants.
If you love flowers, grow Astilbe as it has colorful spikes in shades of pink, white, purple, and red. Astilbe has beautiful foliage and is an excellent plant as finding this kind of color is hard to come by in a shade garden. Group them together in mass for a beautiful border or let them create one colorful blanket ground cover. These plants like evenly most wet soil and cannot handle drought. One of the best parts is that they are also pest-free. If you want to cut the blooms and place in your favorite vase, pluck them when they are half open.
One of the most fragrant plants and amazing ground cover for shade gardens is Lily-of-the-Valley. The have cute little bell-shaped white flowers that bloom in late spring and do really well with low light. They like a soil rich in humus and filtered sunlight. Lily-of-the-Valley is a great plant for forcing, or growing when you want it to grow even if it's not in the plant's nature to bloom at that particular time. This plant has a delicious intoxicating scent and will perfume the entire area in a blanket of loveliness – so refreshing!
Helleborus are another amazing perennial that blooms in early winter in mild climates and late winter where the soil freezes over. They are often the first flowers to pop up in the garden in the spring. Helleborus like a moist, but well-drained soil in the comfort of shade trees. They prefer a soil that is rich in organic matter such as compost and even aged leaf mold that comes when the floor is blanketed when the trees shed their leaves. These plants are deer resistant and will spread quite nicely as they mature.
Hostas are probably the most popular shade loving plant and it's easy to see why they are the number one plant that gardeners grow in their shade gardens. They are not known for having beautiful flowers but they have the most amazingly brilliant leaves. These show stopping leaves come in every shade from dark glossy green to leaves that are variegated in shades of cream and purple. Hostas are originally from China and Japan and have been hybridized to create over 70 different species. Their flowers resemble lily-like flowers in colors from lavender to white and even a pale green, and tend to bloom in late spring or late summer. Hostas prefer a moist soil and shade. A few varieties can tolerate a touch drought.
More Flower Growing Tips
Kristi Trimmer is currently running half marathons across the U.S. and blogging about her journey. At the beginning of 2012 she couldn't run across the parking lot and in 2013 she ran 10 half marathons. Follow her journey on DragonflyRunning.com as she shares her running adventures and helps to motivate others to make positive life changes that include eating healthy and having fitness be a part of the lives and not a dirty little word.