Thinking about growing your own gourds? This guide on how to grow gourds will help you with everything from planting to harvest.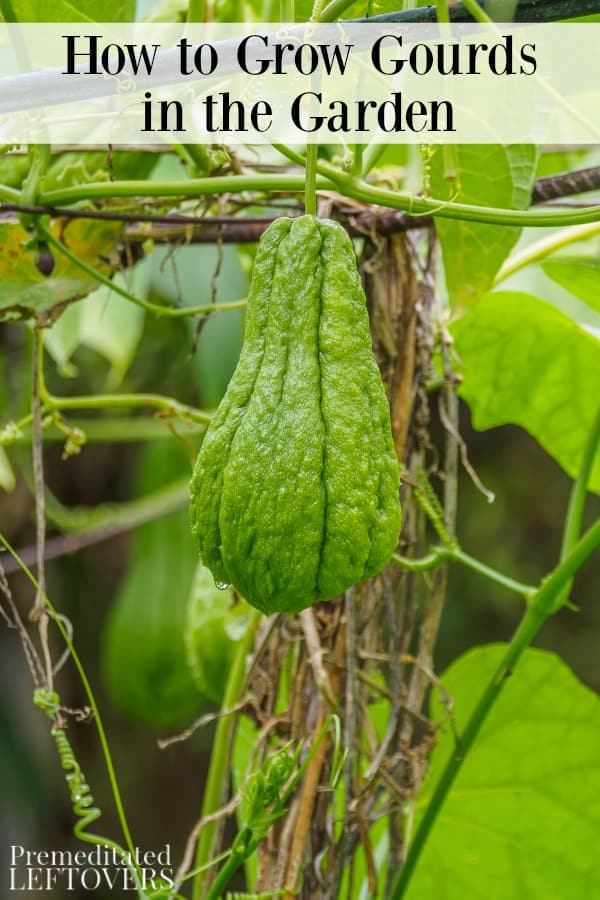 You can't think about fall without thinking of gourds! Gourds are a great way to decorate your home for the fall season, and can even be dried out to use for crafts. If you would love to have an abundance of gourds without a trip to the farmer's market, take a look below at tips for growing gourds. You might find that growing your own gourds is fun, easy, and a great way to celebrate the fall season! Here is what you need to know!
How to Grow Gourds
How to plant gourds from seeds
Sowing gourd seeds directly in the ground is the best way to plant them and achieve success. You can do this as soon as any threat of frost or freezing temperatures has passed. It is not advised that you start seeds indoors prior to the growing season, as gourd seedlings may not transplant well.
To plant your gourds from seeds, you want to plant them in groups. Create a hole that is 1-2 inches in depth and drop up to five gourd seeds in the hole. Make sure you choose a planting area that is full sun, as gourds will need it to really thrive. Part sun and shade will not give you a flourishing crop, so be sure you have this kind of sun before you plant your groupings.
Your soil should drain well and be nutrient-rich. Use compost additives to increase the nutrients in the soil. Avoid any areas where mud tends to build up.
You can plant multiple groupings, just be sure to plant each group about 6 inches apart. These seedlings will soon sprout twisting and twirling vines, so you want to give them plenty of room to spread out.
How to care for gourd seedlings
Once the seedlings are 3-4 inches in height, you can start thinning them out. Look at each grouping and take the smallest seedlings out. You should leave 2-3 of the stronger seedlings in the grouping.
Gourds like to be kept cool, and the best way to do this is water them frequently. Water directly at the base and avoid spraying water on the foliage as this can cause burns to the plant. If you experience a drought, take extra care to keep the soil moist. Mulch can help retain moisture in the plant and should be used as much as possible.
You won't have too many issues with pests, but should you notice any bite marks on your gourds you can use an organic repellent to help.
Give your gourds a little extra care when you provide a fence or trellis to offer support to the heavy vines. This can prevent the foliage from snapping and keeping the gourds off the ground can help prevent rot and disease. Speaking of disease, if you plan on planting gourds for several years in a row, always rotate your planting spots. This can help prevent disease in the plants.
How to grow gourds in containers
Because of the amount of space they require to grow, gourds won't thrive in pots. If you are limited in space, a raised garden bed may be ideal for you. Be sure your raised bed still has some type of trellis in place so the gourds can grow upwards.

How to harvest gourds
There are many varieties of ornamental gourds that you can grow, and each one will vary as far as when it should be harvested. In most cases, the gourd will be the size of an adult fist, firm to the touch, and bright in color. To harvest the gourd, cut the gourd from a stem with a knife. You still want to leave a good 2 inches of the stem intact.
As long as your gourds are kept in a cool and dry place, they will last for months. You can also choose to dry the gourds out, harvest the seeds from them, or give them as treats to the outdoor critters.
Growing your own gourds can be fun, so consider these tips on how to grow gourds and see how they can help.

More Gardening Guides: