This dessert while it sounds and looks a little high brow and complicated to make is actually very simple and takes about 15 minutes start to finish. Impress your dinner guests with your culinary skills or treat your family after Sunday supper. Pears are a wonderful lightly flavored fruit that take on and enhance what flavors they are paired with-and if you ask me butter and rum belong together. If you want to get really crazy swap out some of the pears for your favorite cooking apple since they work so well together. You can serve this just as it is hot from the pan, or use it to top ice cream, pound cake, or sprinkle toasted walnuts on top to bump it up a notch.
Pears in Hot Buttered Rum Sauce Recipe
Ingredients:
4 Bartlett pears
3 Tbsp. salted butter
3 Tbsp. brown sugar
1/4 cup spiced dark rum
1 tsp. Nutmeg plus more for sprinkling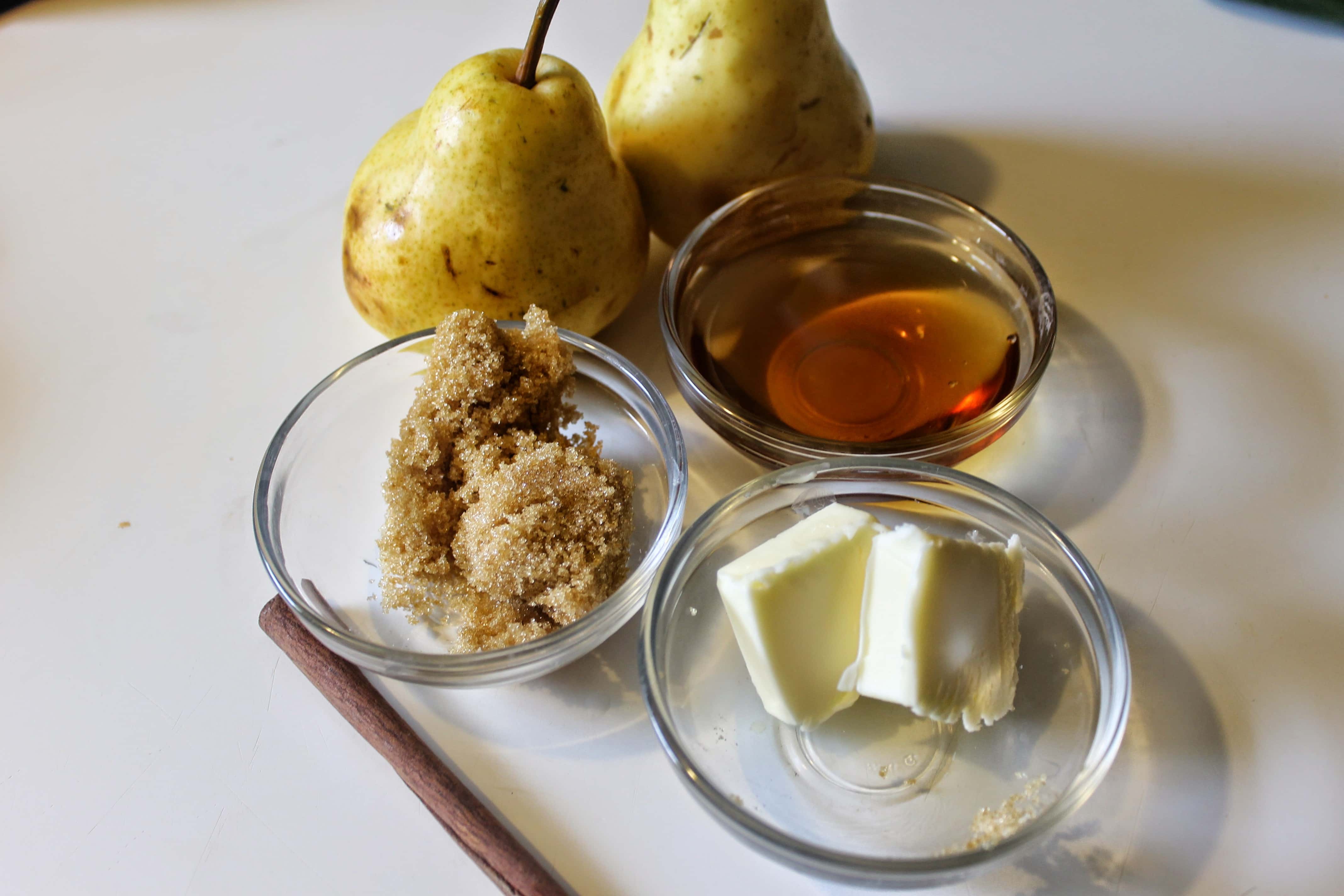 Directions:
Peel, and slice pears.
Melt butter over medium heat in a large pan, stir in brown sugar until dissolved.
Add pears and grated nutmeg and continue to saute for 3-4 minutes until pears are tender and browning. Stir in rum and cook an additional 3-4 minutes, stir frequently to coat and cook evenly.
Remove from heat and serve almost immediately use as a topping or top with crushed nuts, gingersnap cookies, and a sprinkling of nutmeg.
More Holiday Dessert Recipes
Practically Perfect Pumpkin Pie
Chocolate Pecan Pie with Pecan Crust