I created this sugar-free cornbread recipe as part of a sponsored for Stevia In The Raw®.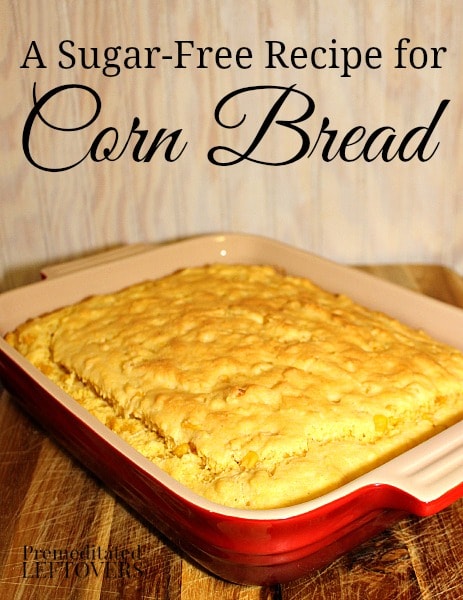 As I reflect on the last year, the thing I am most grateful for is my health. Earlier in the year, I had to have my gall bladder removed. Gall stones are the most painful thing I have ever experienced. There is nothing like being sick to make you appreciate feeling well again! As I recovered from the surgery, I made a commitment to improve my health and as a result have made several changes to my diet including limiting the amount of sugar I consume.
Thanksgiving is our favorite holiday. We have so much to be grateful for and Thanksgiving provides us with an opportunity to focus on our many blessings. One of our traditions is to have Thanksgiving at our home. We welcome others in to our home, but we don't travel. Spending time together as a family as we prepare the meal is the aspect of Thanksgiving that the kids and I cherish the most.
I have always made homemade corn bread for Thanksgiving in place of traditional rolls. It's a family favorite. My kids love that I add a can of corn to the corn bread batter. It is one of the first dishes they serve themselves from the Thanksgiving buffet. And if there are any leftovers, they ask to have corn bread for breakfast the day after Thanksgiving.
Since I gave up sugar, I was contemplating skipping it this year, but I didn't want to disappoint my kids. Then I decided to try making it with Stevia In The Raw®. Since I don't like to experiment with recipes on a holiday, I decided to play with my recipe last weekend to see if I could come up with a substitute that we all would enjoy.
Normally when you bake with Stevia In The Raw®, you are advised to replace only half of the sugar with Stevia, so that your baked goods rise properly. I contemplated replacing half of the Stevia with honey, but then I decided to go a different route and increase the baking powder and use only Stevia In The Raw® as the sweetener. It was a gamble that paid off! The corn bread turned out light and fluffy.
My family enjoyed the sugar-free corn bread. My 7 year old liked it so much he tried to make a meal just of corn bread. I am thrilled my experiment worked out and I can serve a corn bread recipeat our Thanksgiving dinner that we all can enjoy.
Sugar-Free Corn Bread Recipe
Ingredients:
1 1/2 cups corn meal
2 cups all-purpose flour (or gluten-free all-purpose flour)
1/2 cup Stevia In The Raw®
2 tablespoons baking powder
1/2 teaspoon salt
2 cups milk (or dairy-free substitute)
2 eggs, beaten
1/2 cup oil
1 – 15 oz. can of corn, drained
Directions:
1. Preheat the oven to 400 degrees and grease a 13 x 9 baking pan.
2. In a large bowl, combine corn meal, flour, Stevia, baking powder, and salt.
3. Add the milk, egg, and oil; stir just long enough to ensure dry ingredients are moist.
4. Stir in the corn.
5. Pour batter into a greased 13 x 9 pan. Bake at 400 degrees for 20 – 25 minutes or until an inserted toothpick comes out clean.
Serve while still warm.
Sugar-Free Corn Bread made with Stevia In The Raw®, where sweetness runs in the family.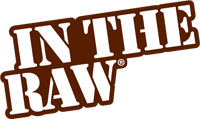 Disclosure: Compensation was provided by In The Raw®, via Mode Media. The opinions expressed herein are those of the author and are not indicative of the opinions or positions of In The Raw®.