We found fun stocking stuffer ideas for tween boys that will spark his creative imagination and keep him active. Most of these stocking stuffer ideas have the possibility to include the whole family for more fun.
Stocking Stuffers for Tween Boys
Exciting balance game for 1-4 players that will have everyone "hanging" on the edge of their seats. Includes 24 game rods, wooden base, 4 frame rods, colored die, and wooden connector.
Fun to play with a group or even alone.
Helps kids learn to tell time with 55 digital and analog watch faces that they can customize; splash proof for everyday play. Includes games, Camera, pedometer, and parental controls.
Squeeze it, record it, play it. Players create and record up to 10 of their own moves. Play solo or with friends.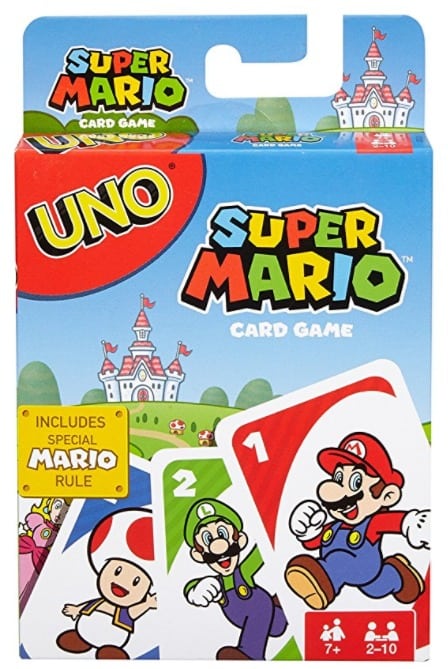 The classic matching card game, now with a Super Mario Bros theme!
Star Wars Death Star USB Wall Charger
Tap into the Dark Side with this fun USB Wall Charger.
GLOW Tangle Free Toy Parachute
The Glow Parachute includes one AEROMAX original tangle free toy parachute with glow in the dark paratrooper attached by high-quality, webbed material.
Gain increased visibility from all directions so you and your loved ones are safer in low light conditions. These super cool LED bicycle rim lights fit more bikes than any other model…from 12" toddler bikes all the way up to 29" adult bicycles.
Carry the moonlight in your pocket unit it's time to project it anywhere. Turn on and point the torch at walls and ceilings at night or in dark rooms to see the moon.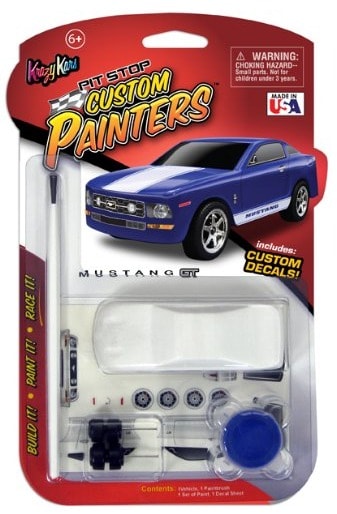 Custom Painters Ford Mustang GT Mini Model Kit
Each mini craft kit includes everything needed to create a cool 1:64 scale custom car masterpiece: One blank 1:64 scale car, paintbrush, one pot of paint and realistic custom decals
The blank car is ready to roll right out of the package – it's just waiting for some fun customization!
Hours of creative fun for junior sculptors. Soft modeling clay never dries out. Comes with 16 super bright colors.
More Stocking Stuffer Ideas
Stocking Stuffers for Toddler Girls