Below you will find a variety of printables to help you if you are following a keto diet. You can click on the image or on the link below the image to print out the various tools.
Keto Diet Meal Plans
We have both a meal plan that is filled out with a week's worth of meals and a blank meal plan.
You can print out the keto diet meal plan with recipes here.
You can print out the blank keto diet meal plan here.
Keto Diet Foods List
Use this as a quick reference when you are getting started on the ketogenic diet.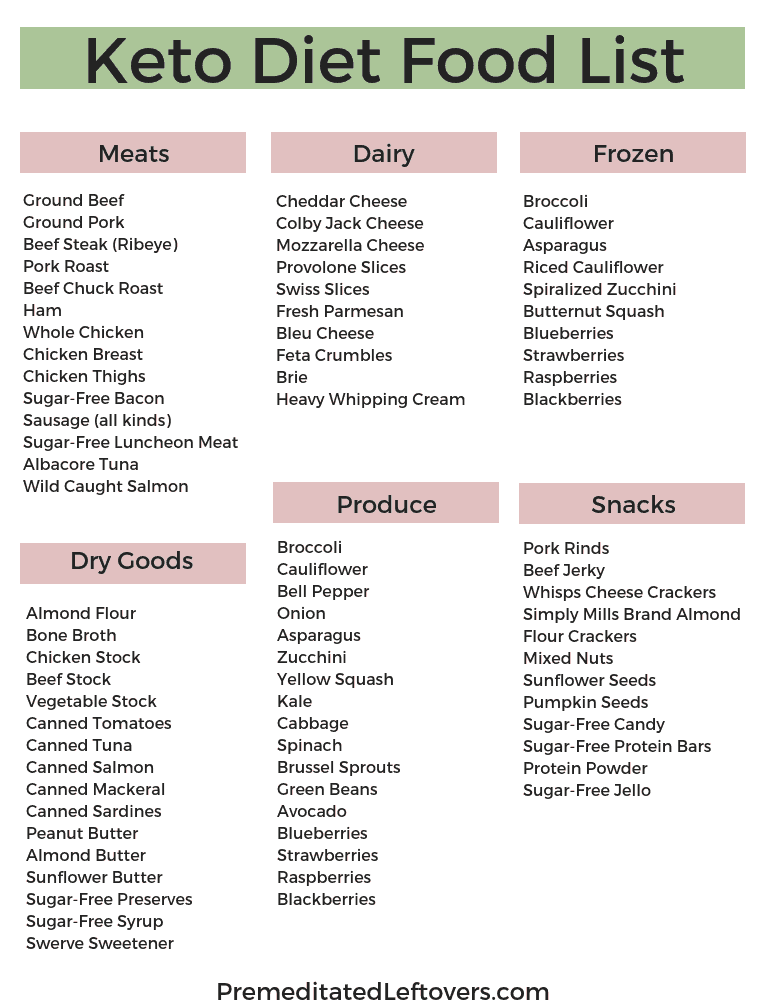 Print the Keto Diet Foods List here.
Keto Grocery Shopping List
Print out your Keto Grocery shopping list here.