You don't need store bought molds to make bath bombs. Save your money and use one of these 6 Household Items That Make Great Bath Bomb Molds instead.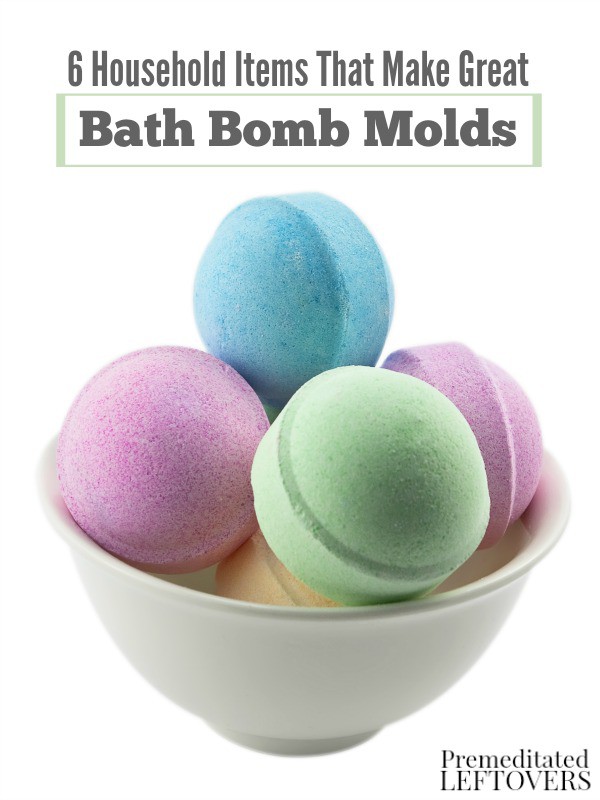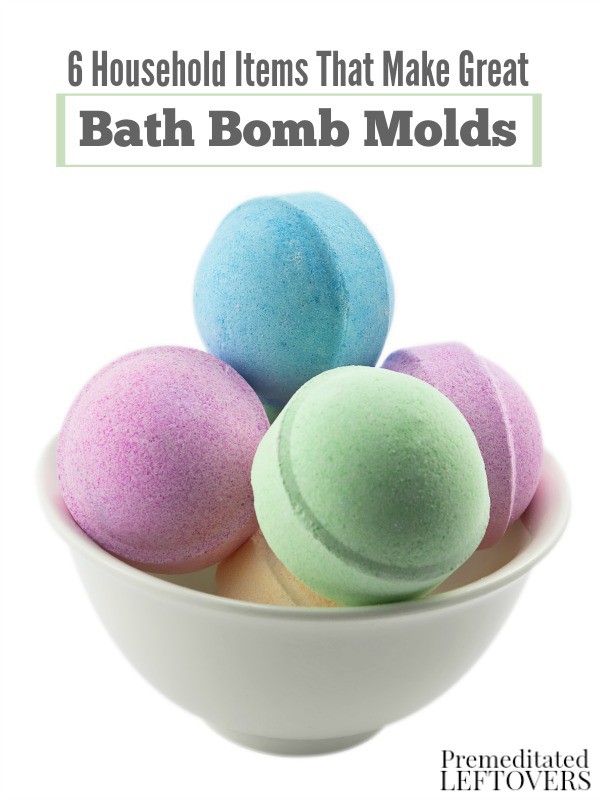 Do you love bath bombs and want to make your own but don't want to spend big bucks on buying bath bomb molds? Although we shared how we used these bath bomb molds to make bath bombs in some of our tutorials, you don't actually need bath bomb molds to make bath bombs. There are plenty of household items you can use as unique bath bomb molds for free! Take a look below at 6 Household Items That Make Great Bath Bomb Molds, so you can enjoy making your own DIY bath bombs using household items you already have.
6 Household Items That Make Great Bath Bomb Molds
1. Use Ice Cube Trays as Bath Bomb Molds
Ice cube trays are perfect for molding bath bombs, and the best part is you can mold as many as a dozen at once. Make your mixture and press it into the tray as you smooth and flatten out the top. Turn the tray over and gently tap and you will have as many as a dozen bath bombs or melt done.
2. Cookie Cutters are perfect for creating unique bath bombs
Press the bath bomb mixture into the cookie cutter so it is nice and full. Fill to the top and smooth it out so it is level. Gently remove the cookie cutter and allow the cut out to dry. This is a great way to get bath bombs of various shapes and sizes or to make themed bath bombs for parties and party favors.
3. Measuring Cups double as DIY Bath Bomb Molds
Everyone seems to have measuring cups on hand. Smaller measuring cups make perfect bath bomb molds. Use the 1/3 cup and ¼ cup pieces to make the perfect bath bombs and bath fizzies. Simply put the mixture in and level off. Press the mixture in firmly. Turn the cup over and gently tap to remove the bath bombs and allow them time to dry.
4. Milk Caps and Beverage Caps work for Bath Melts
Use beverage caps to make small bath melts and shower fizzies. Save your lids, rinse them well, and just pack the mixture in. Level the mixture off, turn over, and tap to remove the bath bomb. Allow to dry and add a bunch to a bag for the perfect gift.
5. Muffin Tins Make Perfect Bath Bombs
Use mini muffin tins or regular muffin tins – whichever size you wish and create as many as a dozen at a time. Just make your mixture and pack it in. Level off the top and turn the tin over. You will have more bath bombs than you know what to do with. Metal and silicone muffin tins both seem to work well.
6. Use Your Hands to Mold Bath Bombs
Grab some latex gloves to protect your hands and prevent sticking. Then, roll the mixture into your hands until a ball is formed. The ball will be fragile, so place it on a cookie sheet to dry for about 24 hours before use. If you really don't have anything to use as a mold, your hands truly are the best thing.
So don't worry about grabbing bath bomb molds from the store. Instead, consider these 6 frugal household items you can use in place of bath bomb molds. They will still make beautiful and uniform bath bombs perfect for gift giving!
DIY Bath Bombs Tutorials:
Homemade Lavender Rosemary Bath Bombs
Homemade Eucalyptus Bath Bombs