These Easter crafts for kids are great to do with your children or to use for Sunday school classes or school Easter parties.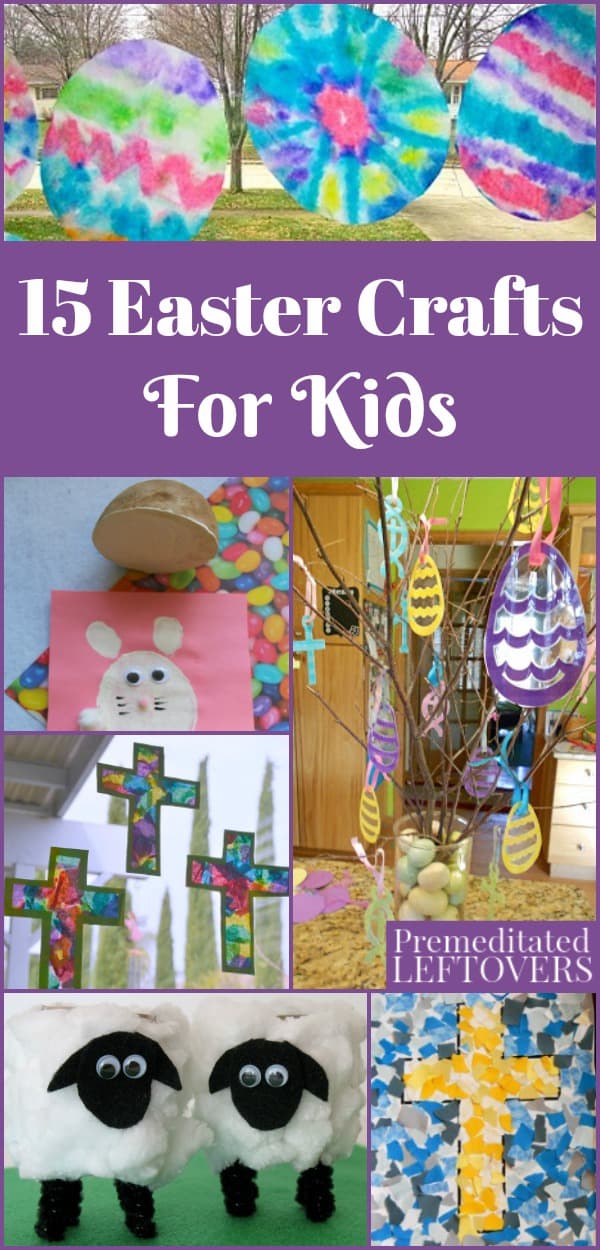 Easter is on its way and that makes me pretty excited. I love the start of the Spring with the renewal of life, both spiritually and seasonally. I have so many great memories of Easter as a child, especially when it comes to the crafts I did. I remember one year, in Sunday school, we made these little lambs that are similar to the first craft link in this roundup. I remember never quite understanding why Jesus was referred to as the "Lamb of God" as a child but I always saw sheep as a symbol of Jesus and it made me so happy to see them whenever I went to a petting zoo. Don't you just love the way children think?
It is amazing to me how simple things, like funny ways we looked at stuff in the world, stick with us into adulthood and other things that you think would be big memories, don't. This is why doing fun little projects like the ones listed below are so important to shaping our little people. You never know what will stick with them and impact them in life. Crafts are a great way to not only spend time with our kids but to teach them in a fun way they can relate to and understand.
So whether you are looking for crafts to do while the traditional ham is in the oven on Easter day or Sunday school projects to do in the Sundays leading up to Easter, I hope you find some great stuff in this roundup of Easter crafts for kids.
15 Easter Crafts for Kids
What Easter activities do you plan on doing with the children in your life? What are some of your favorite Easter memories? I would love to hear about them!
More Easter Activities for Kids
How to Naturally Dye Easter Eggs