This Handmade Bunny Potato Stamps for Kids is a fun craft project to do at Easter, but can also be done throughout the year to go along with a unit study or art extension of a book about rabbits.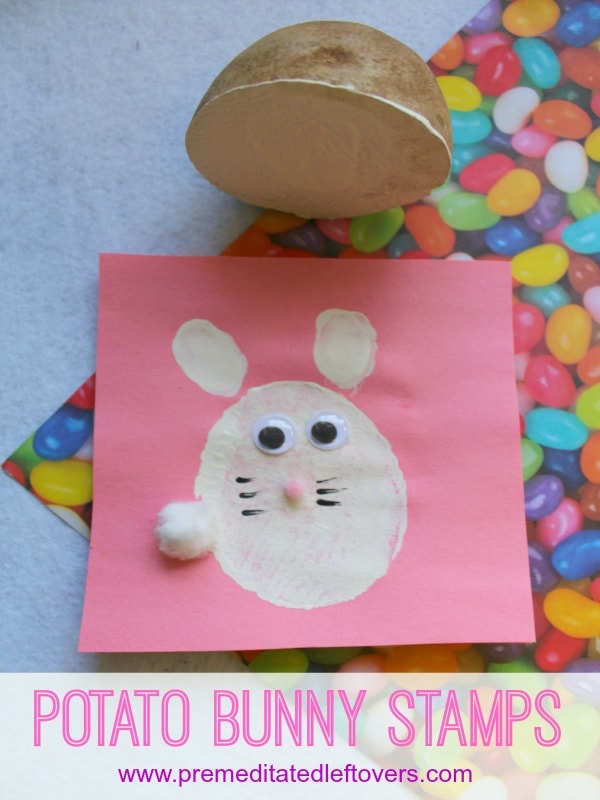 Kids love to play with stamps, so why not craft these easy stamps to play with? With just the slice of a potato, you can make your own bunny stamp in no time, perfect for spring and Easter crafting. Add a few little embellishments and your bunny print will quickly come to life. These Bunny Stamps for Kids are much easier to make then you might think, so here is what you need to get started!
Easter Bunny Potato Stamps
If you want to make bunny stamps of various colors, just rinse the white paint from the potato, by running the cut potato under warm water, then dry it thoroughly, and you can start stamping again.
Supplies Needed:
potatoes
knife
white craft paint
pink crafting pom pom
white crafting pom pom or cotton ball
black crafting paint
plate
towel
craft paper to stamp on
1 pair of googly eyes
Directions:
1. Begin by cutting the potato in half. Press the open end of the potato onto the towel to help absorb the moisture. This is an important step you don't want to skip. Should you skip it, your craft paint may not adhere well.
2. Once the open end of your potato is dry, you will dip it in white crafting paint and make sure it is applied in a smooth layer.

3. Press the open end of the potato to your craft paper. Press firmly. When you lift it up, you will see the body of your rabbit has appeared!
4. Dip a finger in the white paint and press it above the body to create ears. You will do this twice, so you have two ears of course!
5. Add some glue to the googly eyes and press them to the upper portion of the oval. Now, take the pink pom pom and press it to the center of the body for a nose. Add glue to the white pom pom or cotton ball and press it to the side of the body.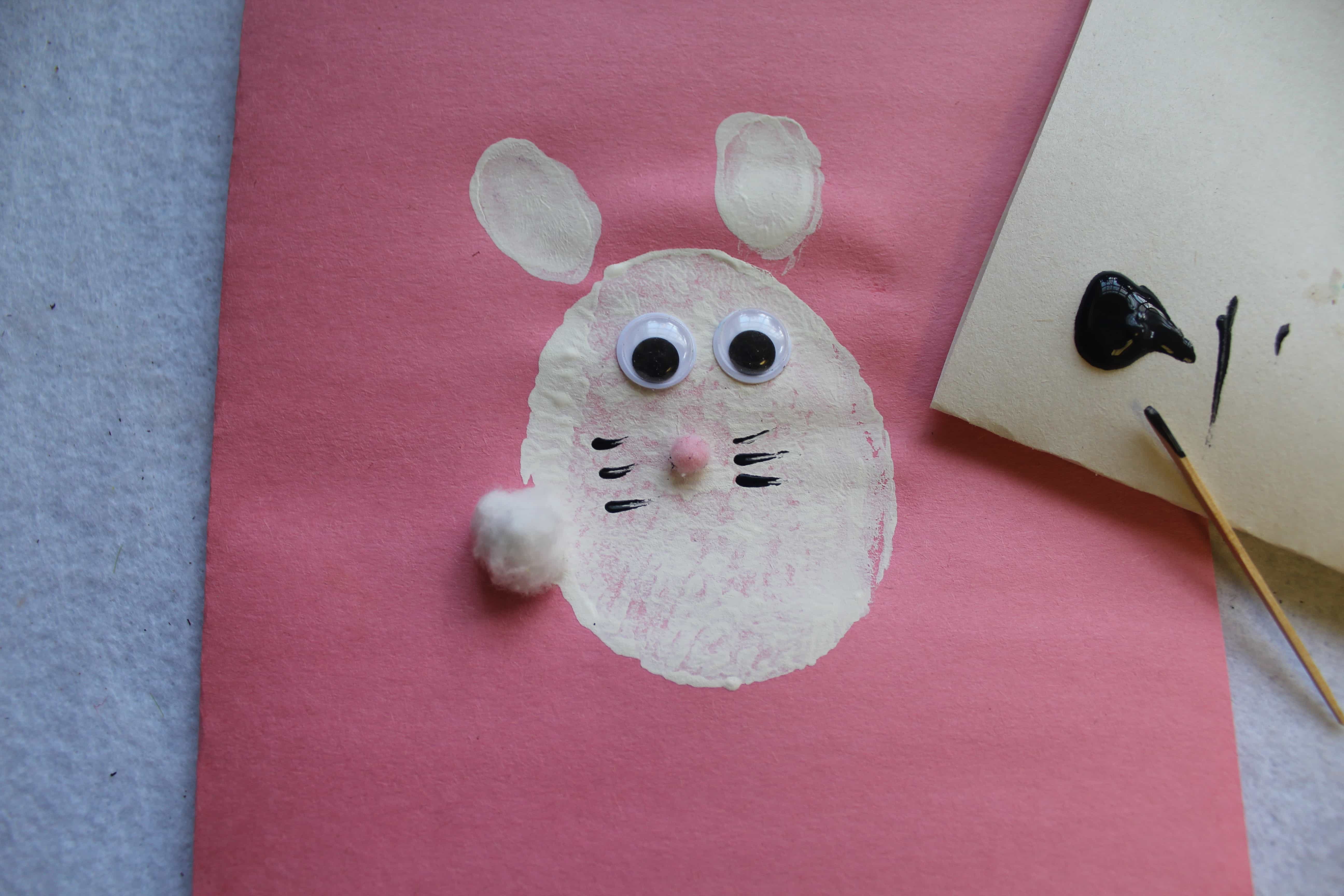 6. Finish the rabbit by adding whiskers. Take a toothpick and dip it in black paint. Make some quick lines for whiskers.
Your bunny should now be complete and look like it is ready to hop away.
See how easy it is to make your own bunny stamps? Grab a potato and start stamping! This is a spring craft the kids are sure to enjoy.
More Easter Crafts and Activities:
Dollar Store Craft: DIY Easter Egg Cups