Most little girls love makeup and they also love to create alongside mom. I know that was true in our house. While I don't want my little girl perfecting her smokey eye at 7 I don't mind letting her make and use this Simple Tinted Lip Gloss for Kids.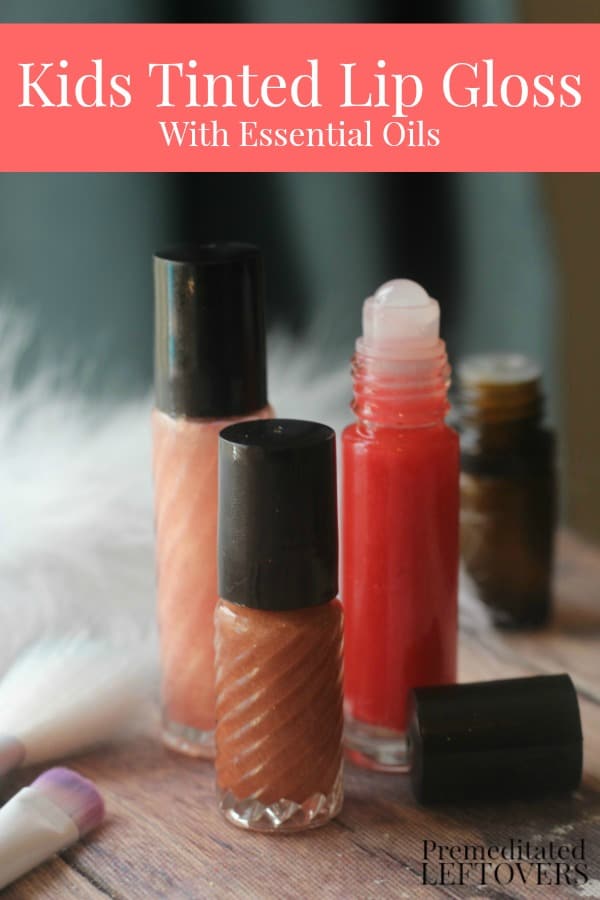 She loves it so much that she made a batch for her big sisters and a few friends as well at Christmas. Thoughtful homemade Christmas gifts don't have to be expensive or complicated, just from the heart, but useful gifts are even better! This recipe contains just 4 ingredients to make. The tinted version uses 5 ingredients. The color is totally optional but makes it fun.
Homemade Lip Gloss for Kids
Supplies:
2 tsp. Carrier oil-fractionated coconut, almond, olive

¼ tsp. Vitamin E oil

3 drops of a food-grade essential oil (cinnamon, lemon, orange, peppermint, spearmint, lavender, and grapefruit)

Mica powder– (optional)

This recipe makes a 10 ml bottle and is easy to multiply to make more or split into smaller bottles.
Directions:
Remove your lid and roller bottle cap from the roller bottle. The bottles I linked to above include a tool that is very useful with roller bottle recipes, it pops them off easily.
Place coconut oil, vitamin E oil, and mica powder in a bowl and stir to mix well, I like to grab a wooden craft stick for less clean up later! The mica powder naturally adds a very light tint to your lip gloss that makes it fun.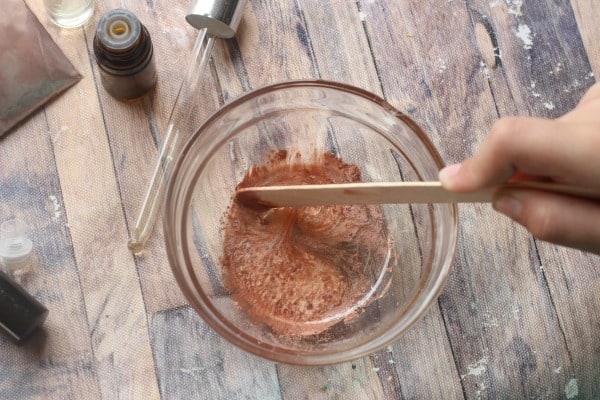 Let them choose an essential oil and stir it into the oil mixture.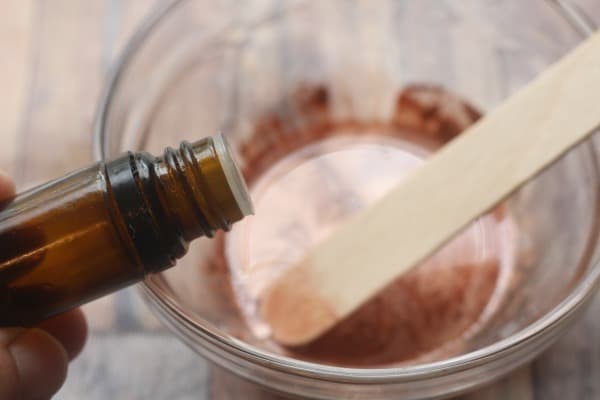 Have your child hold the bottle with one hand securely and use a dropper or pipette to transfer the mixture to your roller bottle, fill to the shoulder of the bottle.

Replace cap and shake well.
Add stickers to decorate the smooth bottles if you like, you can also add a dot sticker-like those used for yard sales to the top to identify the flavor if you are gifting them.

Some of our favorite essential oils for flavored lip gloss are – cinnamon, lemon, orange, peppermint, spearmint, lavender, and grapefruit.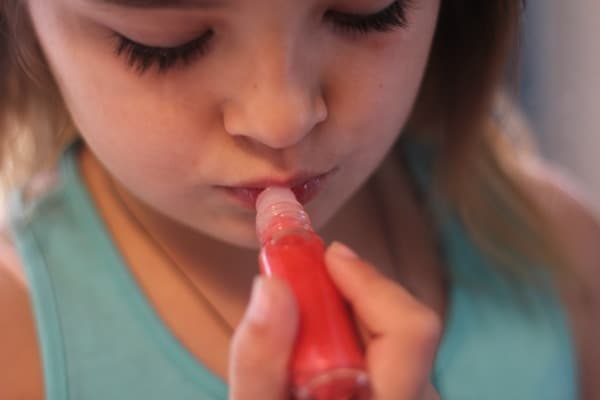 More Gift Ideas Kids Can Make