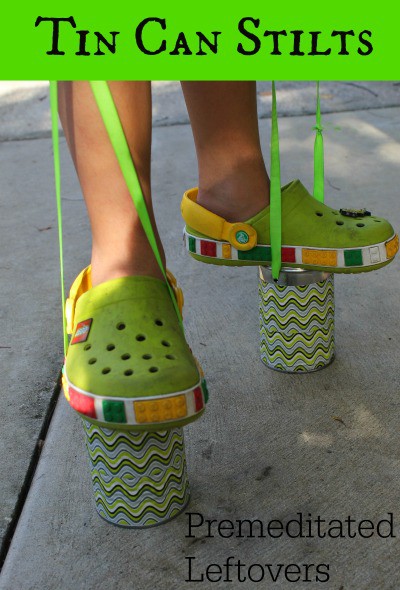 Do you remember these fun toys from when you were a kid? Tin can stilts were not only fun to make but fun to use. Have you made some for your own kids yet? If not maybe I can inspire you to give it a try- they are free, fast, and fun! You cant beat that combo for a fun and technology free toy for kids. We made ours with some decorative duct tape we had left over from another project but you could cover them in scrapbook paper, contact paper, or even paint them. If you have a little one who is not so steady on their feet, or a bit clumsy, you can use tuna or chicken cans to create your stilts, giving a bit more foundation for them and is closer to the ground.
How to Make Tin Can Stilts
Supplies Needed:
2 cans of the same size
sturdy rope or string-
drill
duct tape, scrapbook paper, contact paper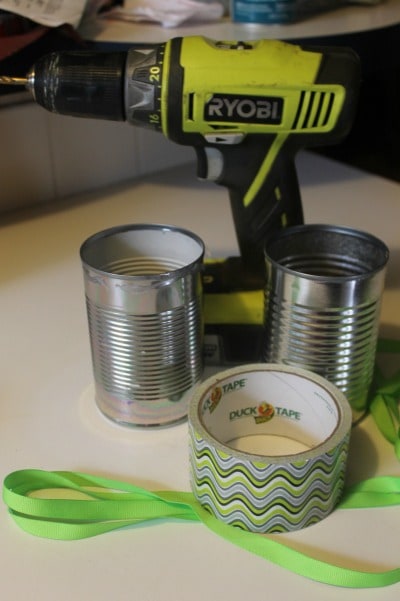 Directions:
Cut ribbon to about 60″, this will depend on childs height, it should rest comfortably in their palms when standing on cans so they don't have to bend over, but not so long they have too much to pull up when walking on the stilts.
Clean, and dry two aluminum cans completely.
Drill holes on both sides of can about 1/2″ away from the enclosed end.
Wrap cans in duct tape from just below hole to opposite end of can, alternatively you can wrap in scrapbook paper, contact paper, or even let your child paint them and dry completely.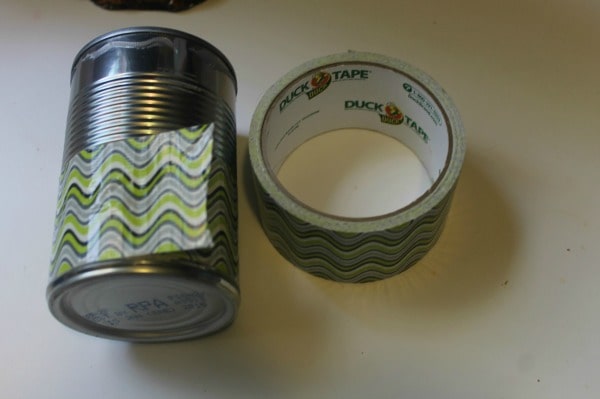 Thread ribbon or string through one hole and knot inside, a double not will hold more securely, run ribbon through the outside of the other hole into can, double knot again. I used a skewer to help push ribbon through the hole, you can use whatever small pointy object you have on hand. Repeat on next can.
Your homemade stilts are ready to go, stick close while they practice, it takes some practice to get the hang of walking on these.
More DIY Projects for Kids
How to Make a Portable Flower Press