After last week's success with Pecan Crusted Ruffy, I was excited to try another fish recipe experiment on my family. I decided to try a "sweet" marinade, while sticking to some of the traditional fish flavors.They were completely not expecting a sweet note with fish, so I caught them all by surprise. However, they all enjoyed it and gave me the thumbs up on making it again.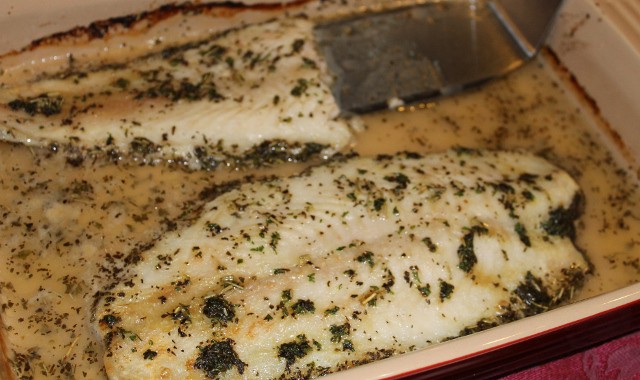 This is a quick and easy to make. The marinade consists of just a couple of ingredients. And fish always cooks fast, making this a great recipe for a busy night.
When lemons are on sale, I buy lots. Then I zest and juice them and freeze both the zest and juice. This saves money and means I never have to compromise on flavor when lemons are expensive.

Ingredients
1½ lb. Catfish fillets
juice and zest of a lemon
2 tablespoons oil
1 tablespoon honey
2 tablespoons fresh basil (or 1 tablespoon dried)
Directions
Preheat oven to 400 degrees.
Place fish in a baking dish.
Combine lemon juice, oil, honey and basil in a small dish. Pour over the fillets.
Bake fillets at 400 degrees for 15 - 20 minutes or until cooked through.
What are you experimenting with in your kitchen?
This recipe is shared with Full Plate Thursday and Foodie Friday.