Take a walk through innovation and history at the National Automobile Museum in Reno, Nevada. The museum has more than 200 beautiful cars that are set with a bit of history surrounding them. Walk on cobblestone streets and take pictures with your friends wearing period clothing.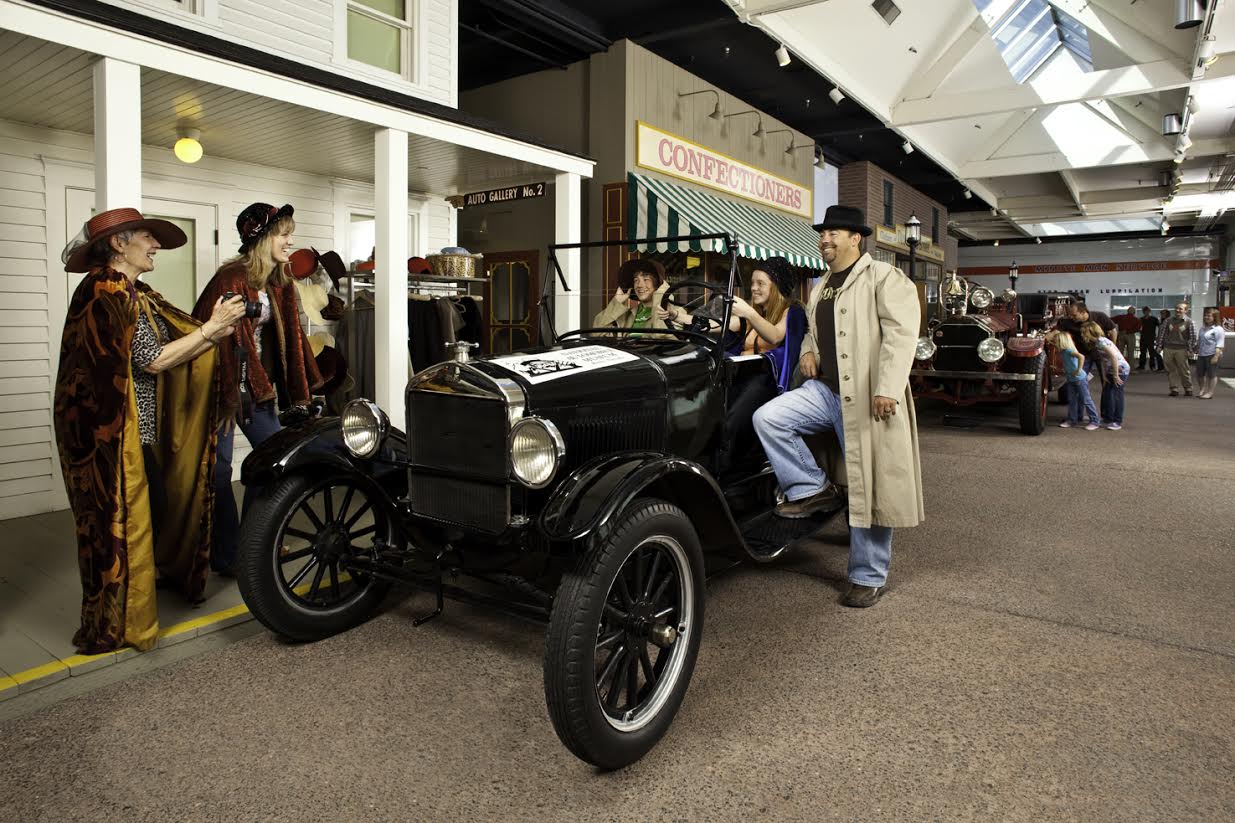 There are fun activities for the kids while learning. The Passport to Adventure booklet includes stories, a map of the international race route, word searches, word scrambles, connect-the-dot drawings and more. There are also interesting facts and search for answers to activity questions from stories in the booklet.
Admission is affordable:
Adults: $10
Seniors : $8 (62 and older)
Junior: $4 (6 to 18 years old)
Children: Free (5 and younger)
Members: Free
Audio Tour: Free
Smart Phone Tour: Free
Parking: Free
Daily Events at the National Auto Museum
Theater Presentation
The Bill Harrah Story and the Magic Carriage are shown in our theater every hour, on the hour.
1:30 pm
Daily Guided Tour
Based on docent availability.
All Day
Daily Audio Tour and Smart Phone Tour
Self-guided audio tours are available in English and Spanish.
May Special Events
The National Automobile Museum launches its Summer Event Series this weekend! Rovers: Exploring the Moon, Mars and Beyond. This May 13, 2016 thru Feb. 21, 2017. Learn about driving small on Mars.
We have talked about Science Saturdays and they are still going having plenty of fun. On May 14, 9:30 – 1 p.m. there will be a hands-on, interactive exploration of Planet Earth, presented by the Challenger Learning Center of Northern Nevada.
June Special Events
Speed!: June 17 – Ongoing. Meet the first race cars and pioneers of modern speed, from the Indy 500 to the roads of Mexico.
Women with Wheels Car Show: June 18, 10 a.m. – 2 p.m. Experience the museum's first car show for women, presented by Teresa's Garage.
Hemmings Motor News Great Race: une 19, 4-8 p.m. Established in 1983 by Curtis Graf and Tom McRae, the Great Race showcases 120 international, collector automobiles as they race from San Rafael, California to Moline, Illinois.
*All images courtesy of National Automobile Museum.
There is fun for everyone at the National Automobile Museum! Learn more about activities, hours, admission and location at www.automuseum.org
More Family-Friendly Activities in Reno
Farmers' Market in the Reno-Tahoe Area