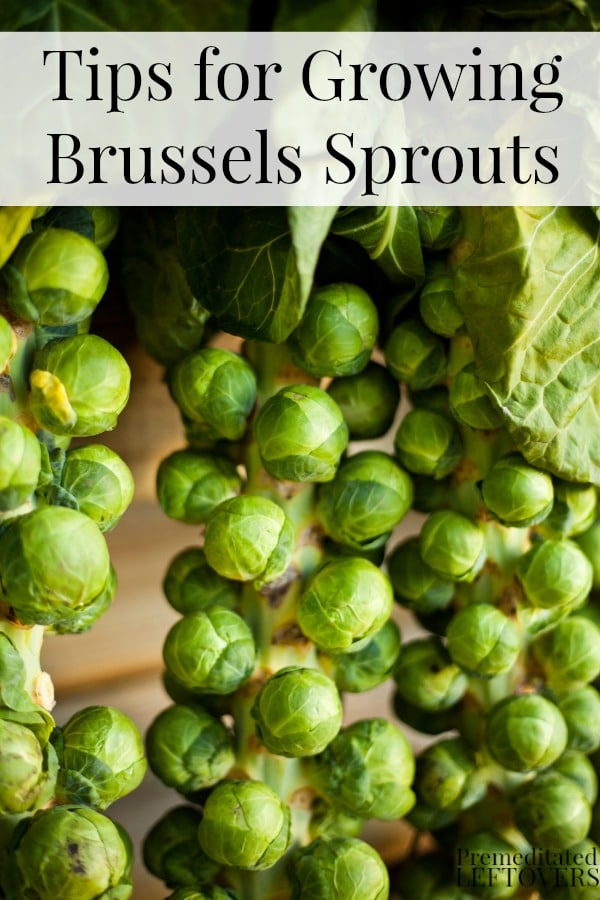 Brussels sprouts are the perfect garden vegetable for those not working with a great deal of space. Brussels sprouts take up little room in the garden, yet they provide a generous crop for you to enjoy. Excellent steamed or pan fried, Brussels sprouts make an excellent side dish that is not only tasty but full of iron and other important nutrients. Take a look at these tips for growing Brussels sprouts in your own garden!
Should you grow Brussels sprouts from seed?
Brussels sprouts are a very slow growing and slow maturing plant. It is advised that you start your crop using hardy seedlings as opposed to seeds. If you live in a climate where the growing season isn't very long, it is especially important that you start with seedlings. If you want to start your Brussels sprouts from seed, you will need to start them indoors 4 -6 weeks before you want to transplant them outside. Sow seeds 1/2 inch deep
How to plant Brussels sprouts:
You should only buy your seedlings when you are ready to plant them. Allowing the seedling to dry out could doom the seedling before you even get the chance to plant it. Choose an area with partial sun. Brussels sprouts are a little more flexible when it comes to sun and don't need direct sunlight.
When planting your Brussels sprouts seedlings, you want to be sure you space them about 24 inches apart. If you are planting multiple plants, situate your rows so that they are about two feet wide. You want to have enough room to walk between the beds. Harvesting takes a little work so you want to be sure you have room to do so.
As in most cases, be sure you soil is well drained yet moist.
How to care for Brussels sprout seedlings:

Keep the bases of your plants covered with mulch to help retain cool moisture. You can add mulch or compost as needed.
Your Brussels sprouts need an inch of water per week. If your area hasn't experienced any rain, you want to be sure you give your plants this amount of water. Never let water accumulate around the base of the plant, however, don't water the plant directly either. It is important to feed the roots.
Pests tend to love Brussels sprouts and can be an issue. You can use a natural pesticide on the plant or pick pests off by hand.
General tips for producing a good Brussels sprout crop:
Remove any yellowing leaves as they appear on the plant. You may see this yellowing start at the base of the plant as the bottom Brussels sprouts mature.
You can fertilize your sprouts right after you plant them. During their regular growth, there typically isn't a need to fertilize. Just keep the soil moist, drained, and pests removed.
When and how to harvest Brussels sprouts:
You will know it is time to harvest when your Brussels sprouts are about 2 inches in diameter. If you wish, you can pick them as early as 1 inch in diameter. The color will be bright and green, and the sprout will be tender.
It is easiest to snip away the leaves that cover the sprouts so you can see them and harvest them better. Just start at the bottom and remove the leaves as you harvest.
Your Brussels sprouts will taste great when seared with bacon or baked in the oven with Parmesan. You will find that the internet is a haven of Brussels sprouts recipes that you won't want to wait to try! Give these tips for growing Brussels sprouts your consideration and you will be able to plant a crop that is worth celebrating!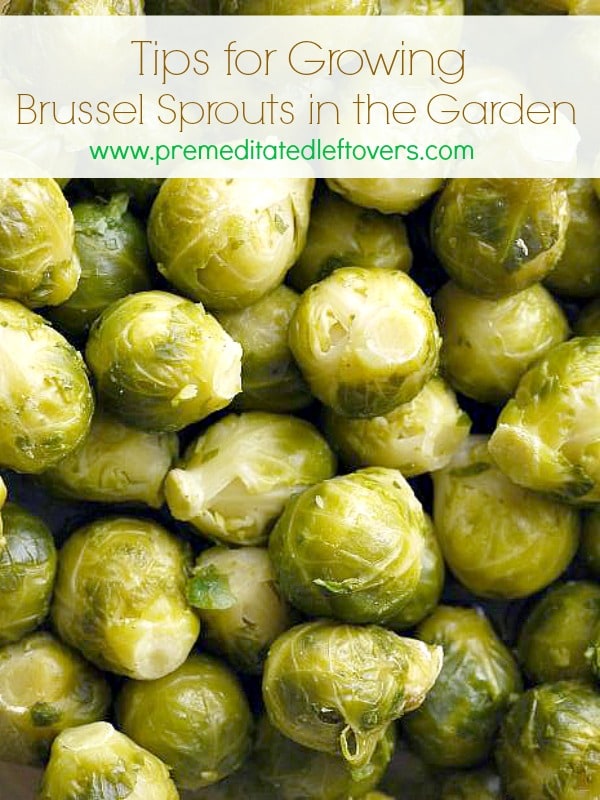 More Gardening Tips
More Vegetable Growing Tips