I am such a fan of coffee scented candles. This easy tutorial for Coffee Scented Candles is a great choice for a fun and unique gift idea. Give them as gifts to any coffee lover or use them to scent your home! The tutorial uses soy wax flakes and real coffee grounds.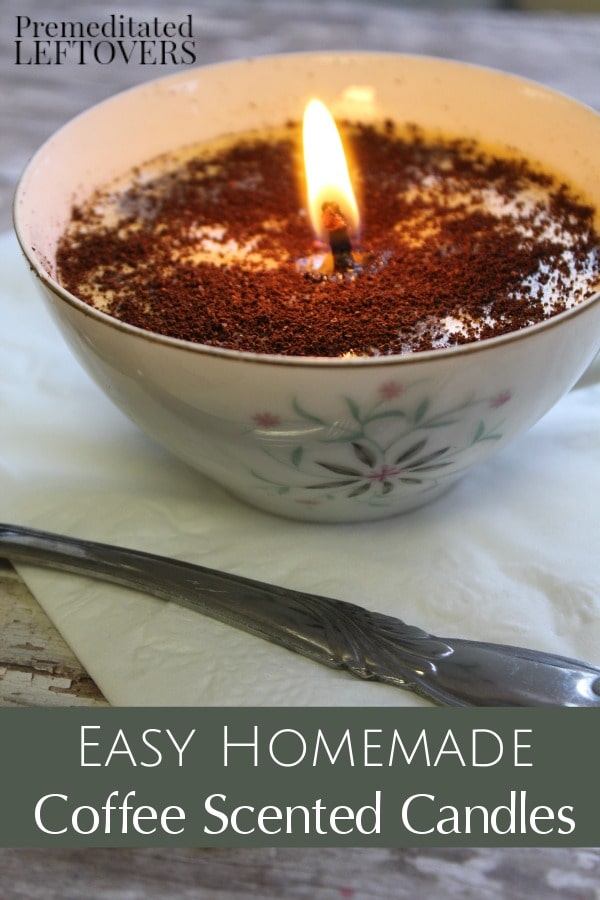 I already love coffee. Add that with my love of making fun, homemade things like candles and I've just come up with a great gift idea. I can make these Coffee Scented Candles for myself or give to my friends and family!
These homemade Coffee Scented Candles are a great way to use up those fun thrift shop finds like a unique vintage coffee cup and saucer sets. I don't know about you, but when I visit local thrift shops and flea markets, I am always looking for sets that are different. When I find a single cup and saucer without matches, I always grab them for projects like this. I've even shared about how you can use thrift store items for gifts before, and these candles are just another great reason to add to that list!
Coffee Scented Candles Tutorial
Materials Needed:
2 cups of soy wax flakes
1 teaspoon of coffee grounds (I used dry, unused grounds from a K-cup.)
Chopstick, wood stick, or pencil
1 brown or tan crayon
Container (Mason Jar or coffee cup as shown)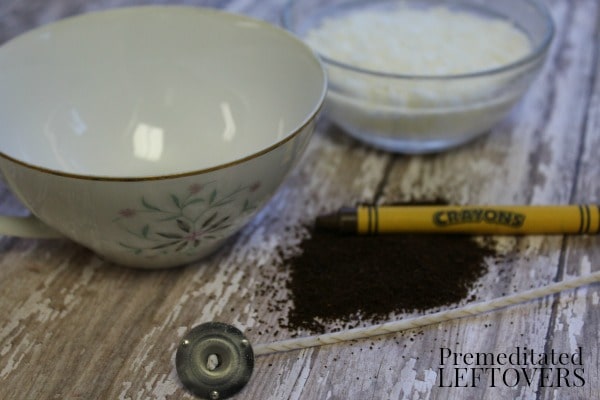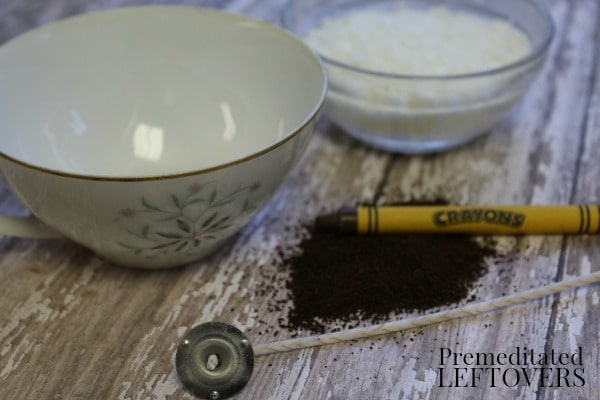 1. Start by heating up the soy wax flakes on a low heat. You want to use a non-stick pot and stir often as it heats up.
2. You can now tint the wax to add color. DO NOT use food coloring as it won't mix. Instead, take a brown or tan crayon, peel it, and drop the broken pieces into the wax mixture. Stir well.
3. Prepare to set the wick by wrapping it around a pencil or chopstick.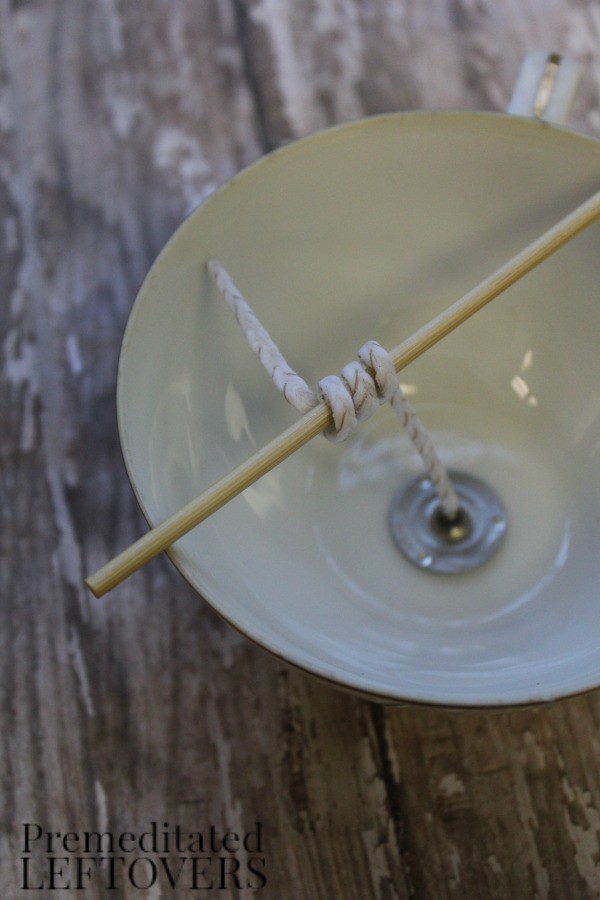 5. Set the stick over the cup and let the weight of the wick drop to the bottom of the container.
6. Take the mixture from heat and pour it into the jar. You can re-center the wick should it shift.
7. Take half of your coffee grounds and sprinkle them into the mixture. Reserve the rest.
8. Set the candle in a cool spot. Allow it to harden. About 30 minutes in when it has started to solidify, sprinkle the top of the candle with the remaining coffee grounds.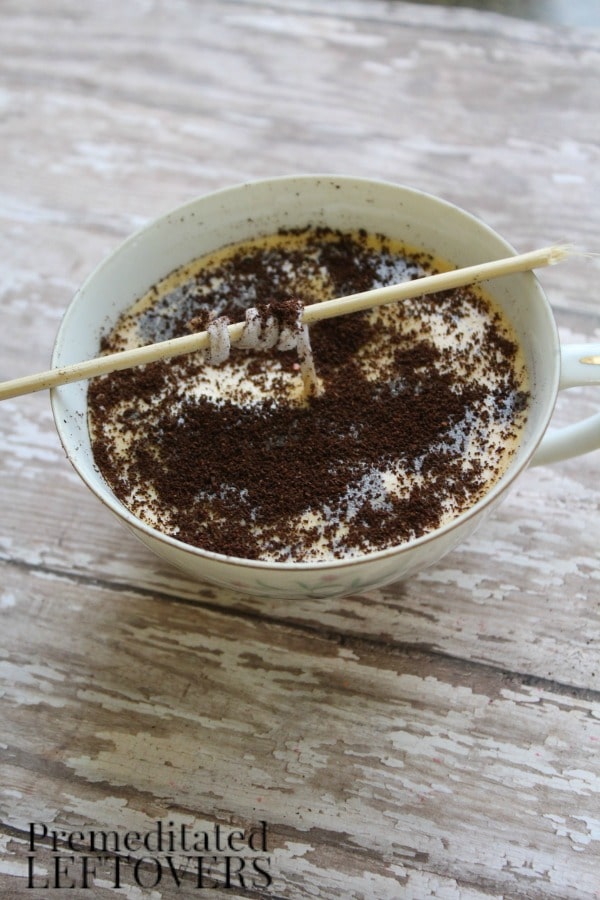 9. Once the candle has hardened (may take up to 4 hours) just snip the wick to shorten it. Light your candle and enjoy.
This easy to make Coffee Scented Candles tutorial is one you will love to follow for your own personal use as well as to give as gifts to your friends and family. You'll love adding these candles to a special homemade products gift basket or to a gift bag for anyone that loves coffee.

More DIY Candles and Candle Holders:
Scented Cookie Cutter Christmas Candles
How to Make Citronella Candles
How To Make A Hurricane Candle Holder
How To Make A Sugar Bowl Candle Or Tea Cup Candle