I didn't realize that I didn't have a cake carrier until 5 minutes before I needed to leave for a party, with a two-layer cake. Which is kind of good because if I had time, I might have gone out and bought one, but I didn't. After I was done panicking, I realized that one of my lidded bowls was deep enough to work as a cake carrier if I inverted it.
I put my cake on the upside down bowl lid: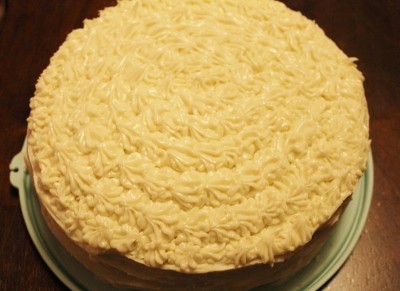 Then place the bowl over the cake and seal it: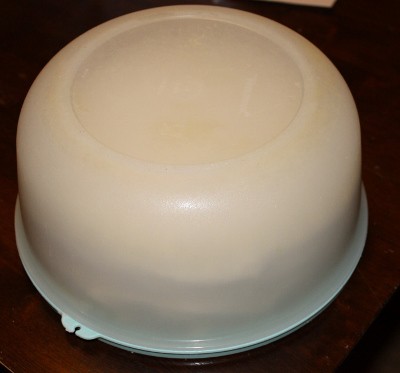 Voila, instant cake carrier.
I was careful to provide support beneath the lid while transporting it. The cake made it to the party safely and was enjoyed by all.
This post has been linked to Kitchen Tip Tuesday and Frugal Tip Tuesday.