You may have seen all of the amazing ways you can use wine corks long after the wine bottle is empty. It is no wonder people hang on to those tiny little corks, considering the fact that they are a fantastic crafting staple! Take a look below at these wine cork sailboats we crafted, perfect for enjoying on a breezy spring day. In just minutes you can craft your own wine cork sailboats just like the ones you see here, perfect for racing or just testing out in your sensory tables. Here is how to get started.
Wine Cork Sailboat Craft for Kids
Supplies needed:
Assorted wine corks
Serrated knife
Toothpicks
Scrapbook paper
Scissors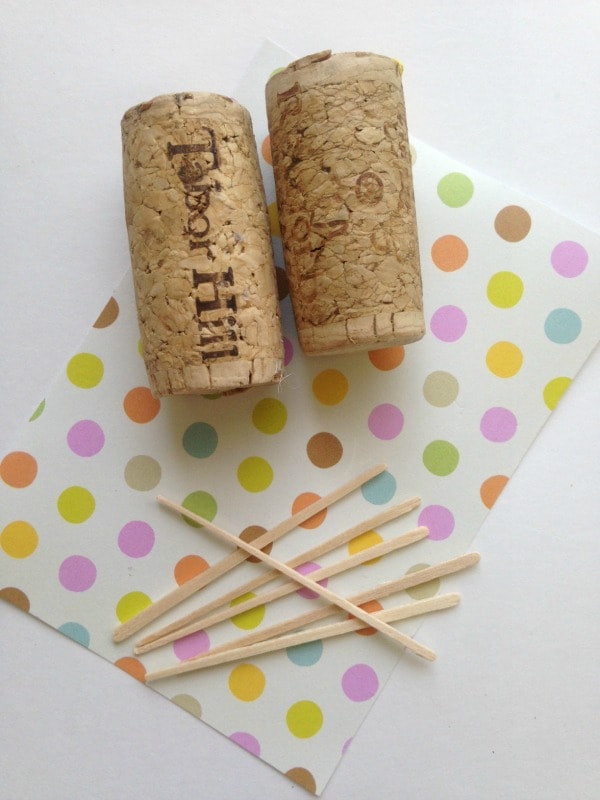 Once you have your materials, it is time to get crafting!
Directions:
1. Begin by cutting your wine corks in half lengthwise. Use a serrated knife and gently score back and forth until the cork is cut through. Take your time, don't rush, and of course only let adults do this step. If you are having trouble cutting, you can warm the cork up in the microwave (wrap in a damp paper towel first) for a few seconds to soften it.
2. Next you want to craft the sails. Cut out "bunny ear" shapes for this purpose. You want the ovals to be about the size of your thumb.
3. Once the sails are crafted, you can add them onto the toothpicks. Simply poke the toothpicks through the paper to create an arch. You want the toothpick to run through each end of the paper.
4. You can now press the toothpick into the cork. Press it in firmly so it is secure.
Your wine cork sail boats are now ready to be enjoyed. Set them into a bowl of water or add them to your water sensory table for a cool experience! Kids will love watching them float and pressing on them so they bob up and down. You can even blow into the sails and watch them go!
Gather your wine corks and give these wine cork sailboats a try. They are the perfect spring time craft for kids!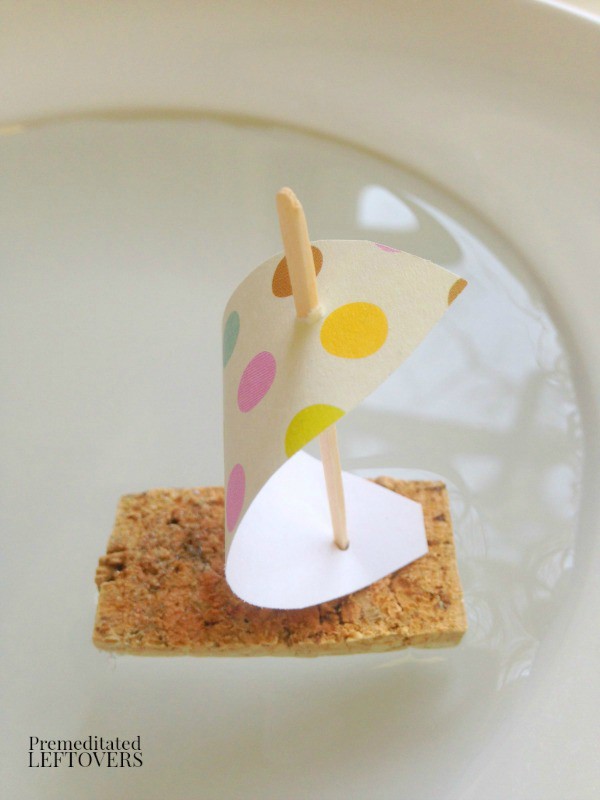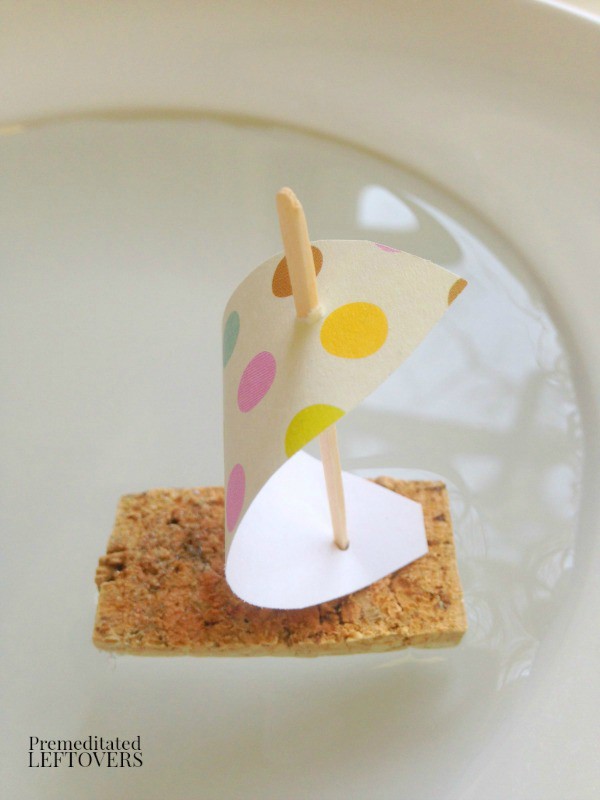 More Fun Crafts for Kids
How to Make Dinosaur Fossil Playdough