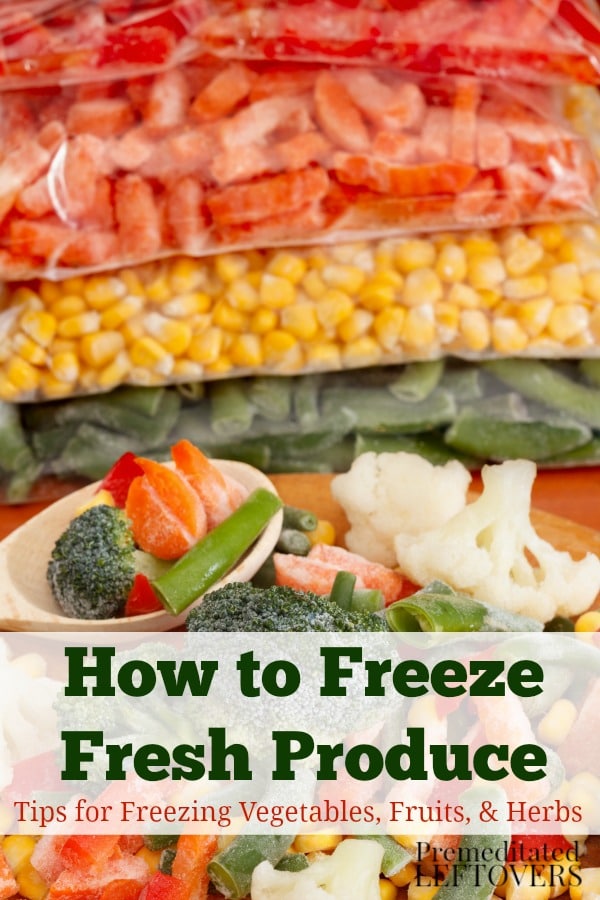 If you have an abundance of produce from your garden or you loaded up at the farmers market and need to preserve the freshness until it can be used up- freezing is a great way to go. I touched on this briefly in the first post of this series, How to Make Your Produce Last Longer, but I am going more in depth now to take the mystery out of it, for those of you who may not be comfortable with freezing fresh produce. While this is by no means a full list of what can be frozen I have given you a quick list the most common items of each category; fruit, vegetables, and herbs, and some tips for each.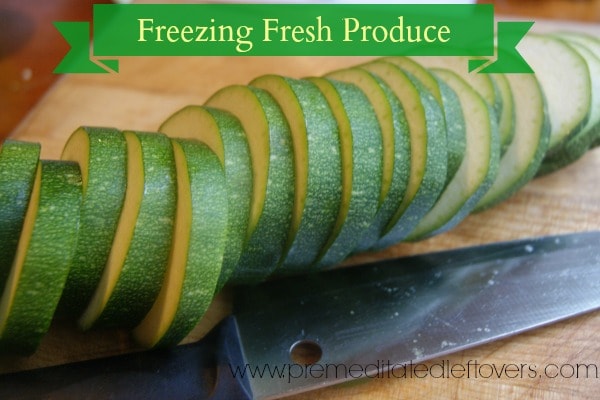 Freezing Fresh Produce – Tips for Freezing Fruits, Vegetables, & Herbs
To prepare the produce for freezing, begin by washing it thoroughly. Remove leaves, stems, and pits from fruits and vegetables.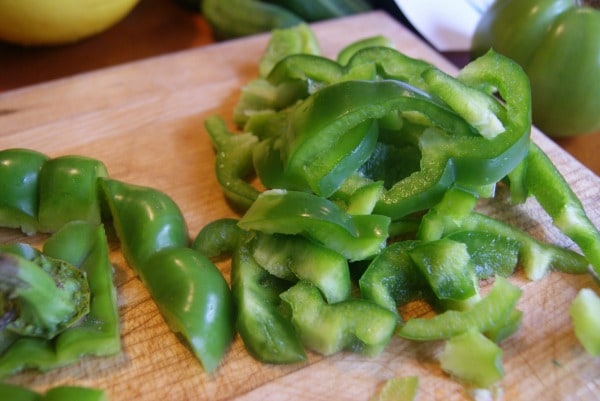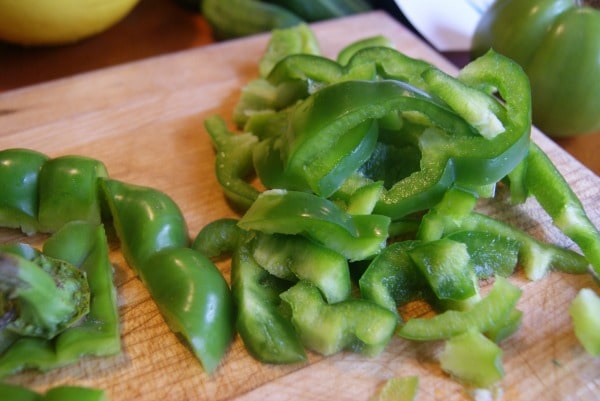 How to Freeze Vegetables
Vegetables that freeze well: Carrots, Potatoes, Peppers, Green Peas, Corn, Zucchini, Squash, Onions
To prepare vegetables for freezing– Chop vegetables into the shape/size you desire. Slice, shred, and cube potatoes. Cut carrots into coins, cut peppers and onions into strips for stir fry.
Blanch Vegetables – Firmer vegetables, like green beans, asparagus, broccoli, cauliflower, potatoes, and snap peas require blanching. Most vegetables can be blanched by submerging them into boiling water for 3 minutes. Then remove the vegetables from the boiling water and immediately plunge them into ice water for the same length of time. Blot dry with a towel before freezing. (You can find more blanching times in Prep-Ahead Meals from Scratch.)
How to Freeze Fruits
Fruits that freeze well: Strawberries, Bananas, Peaches, Cherries, and Blueberries.
To prepare fruits for freezing – Peel and slice or chop larger fruit like apples, and peaches. Most fruits can be frozen without boiling first. When freezing fruit, it's best to measure it out in various amounts, use gallon bags to freeze enough for a pie, or a cup of strawberries for a shake.
I like to pre-measure strawberries and Greek yogurt in a quart baggie for breakfast smoothies then I add a bit of honey if it needs to be sweetened.
Fruit loses its firm texture when frozen and is best pureed or baked into recipes once thawed.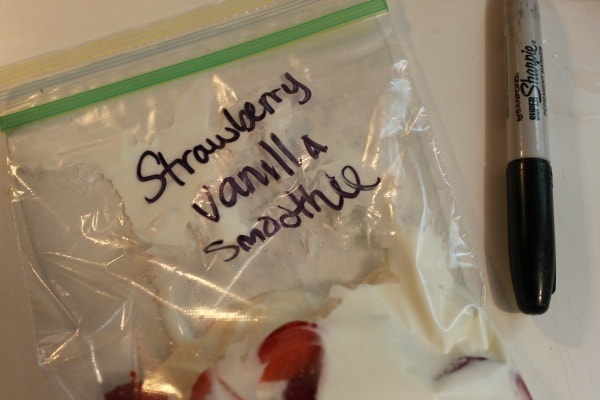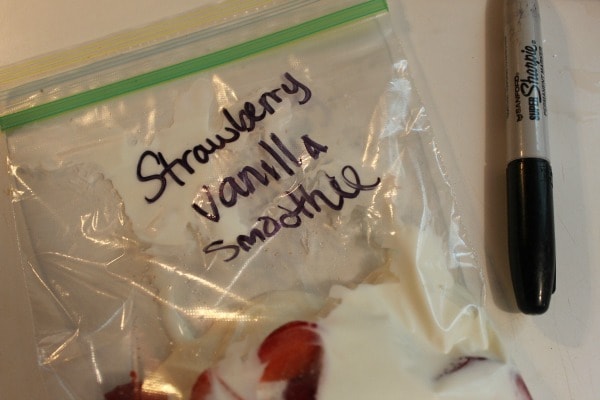 Herbs that freeze well: Cilantro, Dill, Mint, Parsley, Basil, and Chives
Preparing Herbs for freezing: Blanche herbs in boiling water for 5-10 seconds. Dip in ice water. Pat dry with a paper towel. Herbs can be diced before freezing or frozen right before adding them to your recipes. You can also freeze herbs in an ice-cube tray with some water or stock. Herbs are good frozen for 4-6 months.
How to Freeze Produce Once it Has Been Prepped:
You can either fill a freezer bag with the desired amount of produce or place produce in a single layer on a baking sheet and allow it to freeze solid then place in freezer bags. This is great especially for delicate fruit like strawberries and will make it easier to portion later.
Use a sharpie to label your bags with the contents and the date. Frozen produce can be used up to one year later.
You can find more tips for freezing vegetables in Prep-Ahead Meals from Scratch as well as many recipes that you can use frozen recipes in to create delicious dishes.
More Tips for Freezing Produce
A List of Foods that Freeze Well