You can attract beautiful orioles to your yard with this easy DIY Oriole Bird Feeder. All you need is an orange and a few other simple materials.
Orioles are a bright and colorful bird known for their vibrant orange chest and love of sweet treats! If you want to attract orioles to your yard but aren't sure how this easy DIY oriole feeder will work. Learn How to Make An Oriole Bird Feeder with some wire, wire cutters, and an orange. Soon, your yard will be a hot spot for orioles too.
How to Make an Oriole Bird Feeder
Materials Needed:
medium strength wire
wire cutters
knife
oranges
Now let's get started making your easy DIY oriole feeder! You won't believe how simple this is.
Directions:
1. Go ahead and slice your oranges in halves. Place them on a paper towel to soak up any juice that could be dripping. This will make it easier to thread them.
2. You now want to run your wire through the center of the orange. Run it so it pokes through the stem part. This part is nice and solid and it will help hold the wire in place.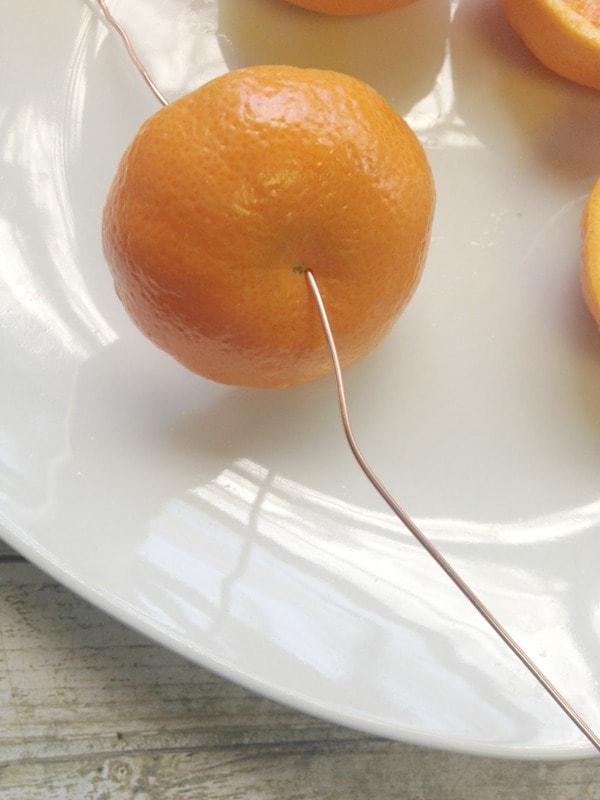 3. You now want to offer your orange slice more support. To do this, make a pretzel shape or heart shape with the wire. This will help cradle the orange and hold it, and it will also keep it from sliding down the wire.
4. Repeat the process. Add as many orange halves as you would like. We used three so it wasn't too heavy. It seems to be a great amount. Cut the end of the wire when done and tie or wrap it to keep oranges from sliding off.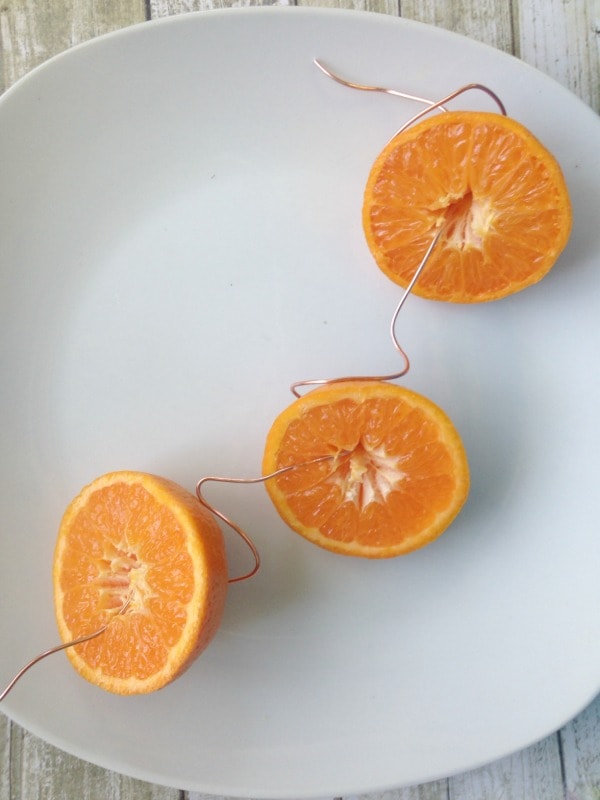 Your oriole bird feeder can now be hung up. Turn the top of the wire into a hook. You can then hang it from a shepherd's hook, plant hook, or even from a supportive tree branch. Don't be worried if you don't see orioles right away. It may take them some time to find the feeder. You may also see butterflies come around and sip from the feeder. They love oranges too!
Gather your supplies and give this easy DIY Oriole Feeder a try. It is a great craft for kids and a great way to enjoy the outdoors even more! Plus, you only need a few supplies to make one. Give one a try and you are sure to be the most popular house (to the orioles of course!) on the block.
More Bird Feeder Tutorials:
How to Make a Cheerio Bird Feeder
DIY Sunflower Bird Feeder from an Upcycled Lamp
Dollar Store DIY: $1 Bird Feeder Tutorial