Use these tips for growing cabbage in your garden in the summer.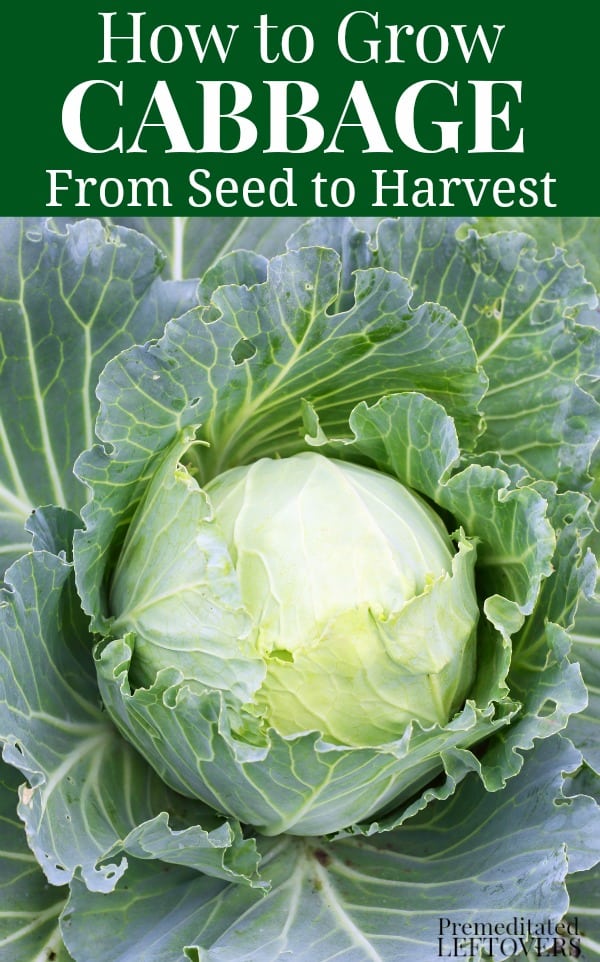 Cabbage is a leafy green vegetable that is full of vitamins and nutrients that your body needs. It can be eaten fresh or enjoyed cooked as well. If you enjoy cabbage and want to grow it in your own garden, take a look below at some helpful plating tips. Below you will find tips for growing cabbage in your garden, so that nutritious and easy to enjoy greens are right at your fingertips.
Tips for Growing Cabbage in Your Garden
How to plant cabbage seeds:
If planting your cabbage from seed, start seeds indoors 8 weeks before the last frost is due. If you are planting your seeds outdoors, you can do so two weeks before the final frost. Don't be concerned if the weather is still cool, as cabbage plants won't mind!
Plant your seeds in a 1/4 inch deep hole and cover with soil. Sow the seeds 12 inches apart, and in rows. If you wish for really large cabbages, plan on planting them 24 inches apart. The further apart you plant them, the further out they will grow. Don't worry if you are limited in space, as you can still plant cabbage. It will just produce slightly smaller heads.
As long as you plant the seeds in soil with excellent drainage and moderate sun, you should have success.
How to transplant cabbage:
Should you begin your seeds indoors, you will need to transplant them when the sprouts are about 3 – 4 inches tall. You can place them in the ground using the same measurements as mentioned above. Make sure only one root system is planted per spot.
How to care for cabbage seedlings:
Hold off fertilizing your cabbage seedlings until they have been in the ground for a good three weeks. You want to be sure you add some mulch around the base of the cabbage when planting, as it will keep roots cool and also help the plant retain moisture.
Each week, see that your cabbage seedlings get two inches of water. This is about an inch more than most vegetables require so be sure you are giving them that extra inch.
General tips for producing a good crop:
Cabbage is typically low maintenance. Once you plant it, as long as you keep it hydrated and pest free it will thrive. In order to keep pests at bay, use an organic pest control product or do it the old fashion way by picking off pests as you see them. Since cabbage can attract rabbits, be sure you provide appropriate fencing around your plants to ward off nibbling.
In the following years, cabbage plants do best if they are rotated. Avoid planting in the same spot as the year before. When cleaning up your harvest at the end of the season, be sure you remove the entire root system.
When and how to harvest:
Once the cabbage head is the size you wish, you are free to harvest it. In most cases, cabbage takes about 8 weeks to mature.
To harvest the cabbage, cut it off at the base and move it to a cool area. If you wish for the plant to bloom another head, be sure to leave some outer leaves and the entire root system. You may very well see another head before the season ends.
Cabbage is so simple to grow, and it is a nutritious vegetable that is always nice to have on hand. Give these tips for how to grow cabbage in your garden a try, and you can enjoy as many as two heads per plant!
More Gardening Tips
More Vegetable Growing Tips