These clever storage ideas using repurposed items will help you get organized without spending a lot of money on storage containers.

Even though the weather is still cold, it's never too early to start thinking about spring cleaning. Don't fall prey to buying all kinds of organizing tools and storage containers when you likely have what you have already need to create storage containers to help you get organized. These 6 storage ideas using repurposed items use common items that you likely have around the house. If not, you can typically find them for free or very cheap.
6 Storage Ideas Using Repurposed items

Can you ever really have enough storage cans? No! Some of the packaged goods we buy are made of good quality materials that can easily serve another function after they're empty. Cocoa cans are a great example. I love this idea of covering up the label with some cute paper and designs.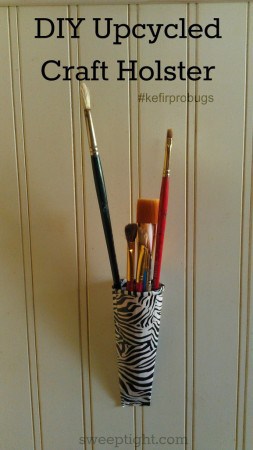 Bet you never thought to take containers, wrap them in duct tape and create a craft holster or flower holder – but why not? These are a great idea for a kids' room or workspace. Or if you're a crafter these would be a great way to organize pencils, pens, and paintbrushes without taking up loads of space.

DIY Wine Crate Cookbook and Bar Cart
You may or may not have wine crates lying around. If you don't, ask at your local grocery or liquor store since they likely have plenty of crates that are taking up space. This bar cart can be put together quite easily and costs next to nothing! You could make it even easier by leaving off the wheels to make a stationary storage container.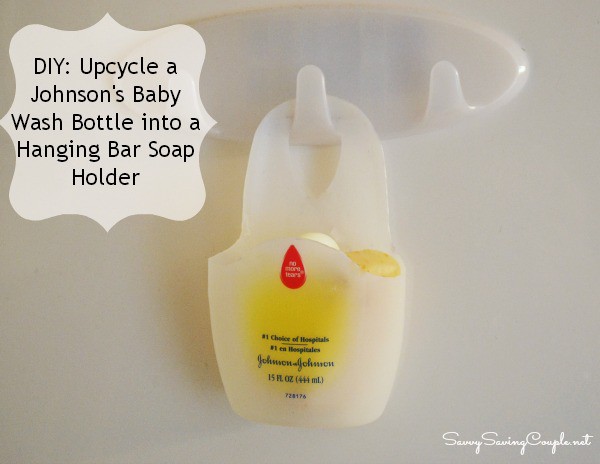 There's constantly odds and ends floating around in the shower area. From razors to bars of soap to kids toys. Why not clean up the bath tup and shower space a little bit by using an empty bottle you've already got? You won't have to worry about it rusting and if it breaks simply throw it away and start again.

Shutter Washi Tape Organizer – Crafting in the Rain
Have you joined the washi tape craze? If so, this is the perfect storage idea for all of those rolls! They're easily displayed, and more importantly easy to get to when you need some. Find a second-hand shutter in your shed or find one at a discount. The hanging mechanism? Paper clips!

Have you priced wooden or plastic organizing containers lately? They're no small investment. You can, however, often find them at thrift sales or on Craigslist for really low prices. You may even have one sitting in your garage or basement. You can easily give it a second life by using a can of paint, some scrapbook paper, and a bit of modge podge. In no time you'll have an organizer that keeps everything together and that you won't feel ashamed to display in your home.
More Organization Tips:
This was originally posted on 2/11/14 by Amanda, the owner of MarocMama. It was updated and republished on 3/22/2018.