Have you seen those nifty mason jar soap dispensers in gift shops and boutiques? It's true you can buy your own, but the cost of one may not be in your budget. The good news is, you can make your own mason jar soap dispenser in less than 30 minutes and for 1/4 of the cost. Here is how you can get started making your own mason jar soap dispenser, perfect for bathrooms and kitchens.
How to Make a Mason Jar Soap Dispenser
Supplies needed:
Mason jar with lid (we used a dollar store jar)
Drill
Tin snips (optional)
Soap pump
You can buy soap pumps at stores like Home Depot for about $2. For ours, I used a pump from an old and empty bottle I was no longer using. It is a great way to reuse these pumps and avoid spending money on new ones!
Directions:
1. Begin by finding the center of the lid. You can measure if you wish but I just eyeballed ours.
2. Take the drill and make a hole. Move a centimeter over an create another hole. Repeat this process until you have turned the small hole into one large hole. The idea is to keep making holes so closed together that eventually they touch and form one. Note: Keep testing the size of the hole. You want it to be large enough for the pump to fit through, but small enough so that it stays snug in place.
3. Turn the lid over and remove hanging metal. Your tin snips are perfect for this. It is a great way to clean up that side and avoid any scratches or cuts later on.
4. You can now insert the pump. If it is too tall, just snip some of the tube off at the bottom.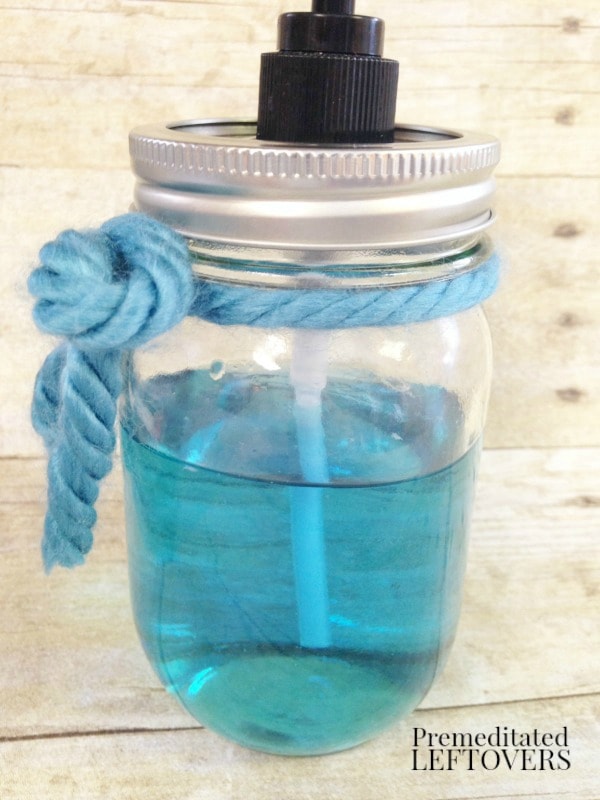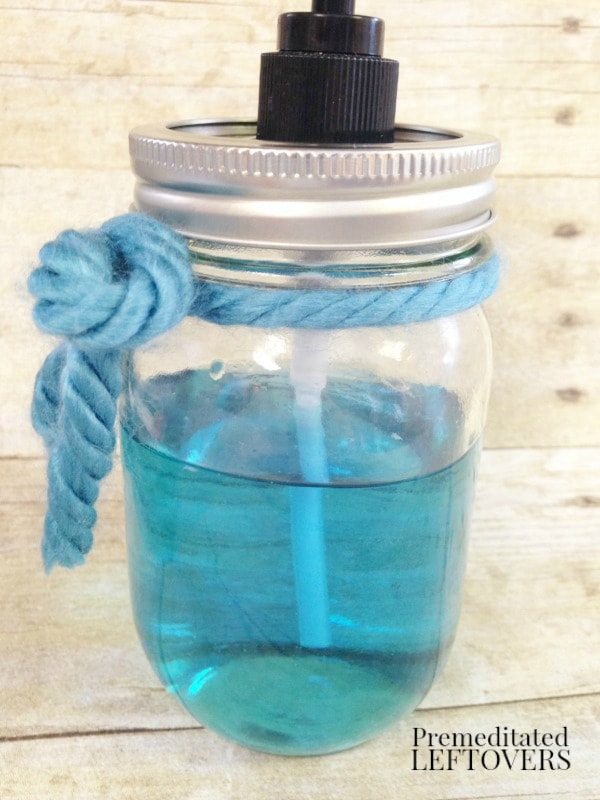 Your mason jar soap dispenser is now ready to be used. Fill it up with the soap of your choice and enjoy! If you wish, you can even dress it up with a little ribbon or yarn like we did.
Don't spend big bucks at gift shops on dispensers such as these , make your own instead!
More Frugal Tips
How to Save Money by Making Your Own Soap
How to Make Homemade Lavender Rosemary Shampoo