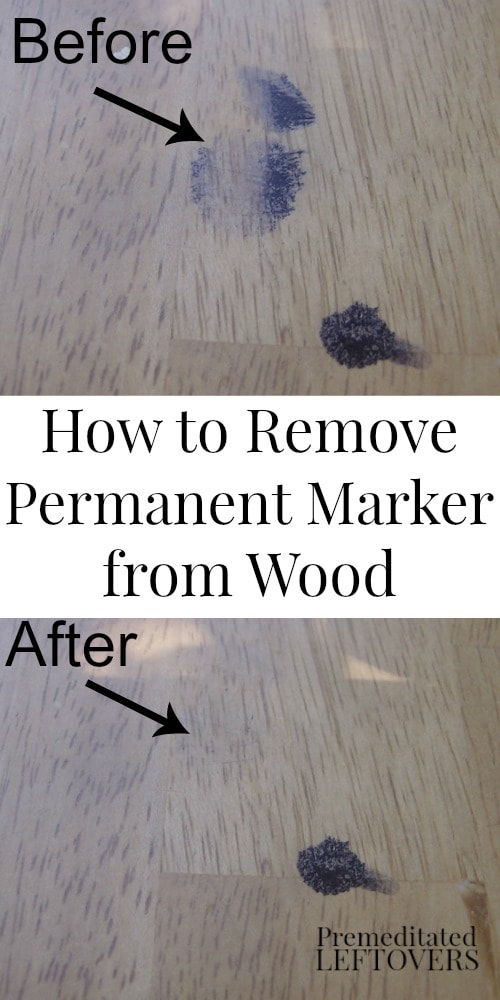 Permanent Marker Can be Removed with an Eraser!
Don't Believe me? I didn't think you would, so I took pictures.
On Saturday a permanent marker that had been left out in the sun leaked onto a table. A neighbor, who had stopped by and viewed what happened said, "You can't wash it off, but you can erase it". I had my doubts, but I didn't have anything to lose by trying, so I grabbed a Pink Pearl Eraser.
How to Remove Permanent Marker from Wood
I had heard about removing permanent marker from wood using alcohol, but an eraser seemed like it would do less damage to the wood, so it seemed smart to try it before moving to some stronger.
I remembered to grab my camera after I started erasing. (I remembered to focus correctly after I had taken 3 pictures.)
I took this picture after I had erased two of the ink blobs. I was able to remove all of the ink in less time than it took my daughter to drink a glass of lemonade.
I seriously hope there are no permanent marker incidents in your future, but if there are, grab an eraser and try erasing it off before you try something that could potentially damage your wood.
Do you have any cleaning tips that make you feel like a superhero?
More Cleaning Tips
7 Tips for Cleaning Your Home Naturally
10 Cleaning Tips to Help You Save Time and Money
5 Cleaning Products You Can Make Yourself