Here is a fun and educational disappearing egg activity for kids!


This egg experiment is a great letter "E" activity for preschoolers and a fun science activity for older kids! If you are using this Disappearing Egg Activity for Kids with older elementary kids, here is some background. The egg dissolves because eggshells contain calcium carbonate, the main ingredient in many antacid tablets. This dissolves in the acidic vinegar to produce calcium ions (which stay dissolved in the vinegar) and carbon dioxide gas. The carbon dioxide produces the bubbles that you will see while the egg is dissolving. Now that you know the science behind this cool activity, here is everything your kids need to give it a try!
Disappearing Egg Activity for Kids
Supplies:
16 ounce mason jar with lid and ring
white vinegar
fresh egg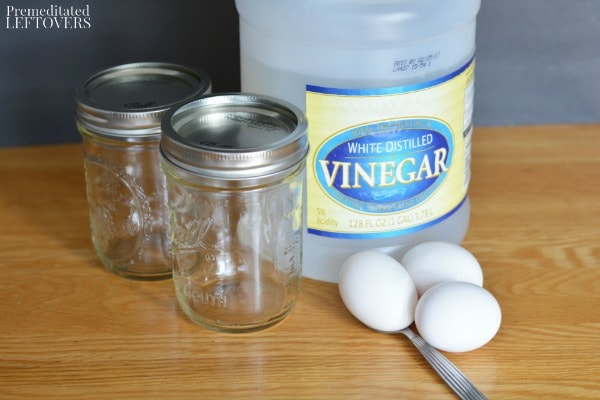 Directions:
1. Gently place the egg into the mason jar.
2. Fill with vinegar leaving 1/2″ space at the top. It is important to leave room at the top of the jar or it might burst from the carbon dioxide gas produced by the reaction.
3. Loosely cover the jar with the lid and ring. Again, make sure it is not too tight so that the gas can escape the jar.
4. Let sit for about two days. Remove from jar and rinse off in water. Enjoy your shell-less egg!