This King's Crown Craft is the perfect homemade accessory for dress up and imaginary play. Kids will love decorating their crowns with colorful jewels and wearing them around their kingdom!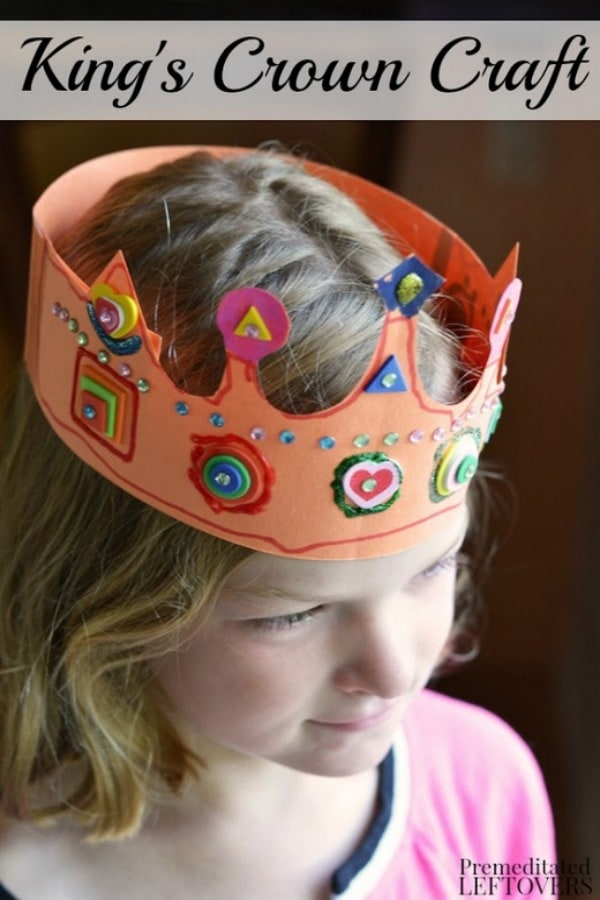 Who doesn't want to be king for a day? This King's Crown Craft is perfect for making your kids feel like kings and queens. They can design their own crown with 'jewels' and maybe even take turns ruling the kingdom.
This craft is perfect for younger kids to teach about the letter K. Older kids might enjoy making these for a special day such as a birthday. You could even make them part of a nature walk and instead of use craft items like adhesive rhinestones and foam stickers, make your crowns out of leaves, sticks, flowers and other found objects! Get creative and see what you and your kids can come up with.
King's Crown Craft Tutorial
Materials Needed:
1 piece of 9×12 construction paper per crown
scissors
tape
pencil
markers
foam stickers
glitter glue
adhesive rhinestones
Directions:
1. Cut your construction paper in half lengthwise so it measures 4.5″ x 12″. Fold one piece in half lengthwise and cut in half – to 2.5″ x 12″. These two pieces you will use as your band. Depending on the size of the king, you may only need one piece.
2. Fold the remaining large piece in half the short way, so it measures 4.5″ x 6″. Use a pencil to draw a crown shape and cut it out with scissors, so when you unfold it you have a fun crown!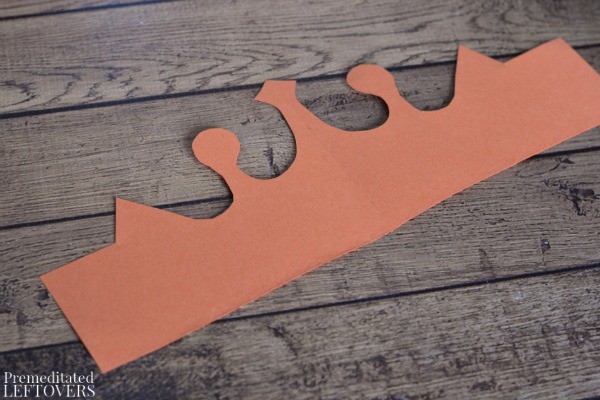 3. Decorate your crown with markers, glitter glue, and foam stickers. Let dry.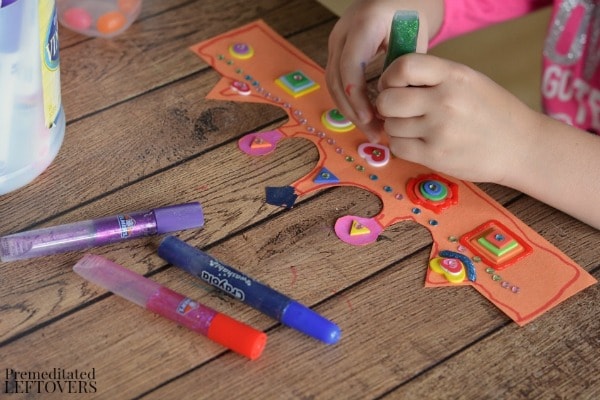 4. When dry, tape one edge of the long strip to one side of the crown. Wrap around the child's head to measure and trim the excess.
5. Tape the remaining end together and enjoy being a King!
More Fun and Easy Crafts to Do with Kids:
How to Make an Egg Carton Caterpillar
String Letters- An Alphabet Craft with Games for Kids
Popsicle Stick Dragon Fly Craft for Kids
Thanks to Kari of Craft Create Cook for sharing her tutorial and pictures with us.