Using your slow cooker to create keto friendly meals is a must! These 20 Keto Slow Cooker Recipes are ideal for staying on track no matter how much time you have. Busy moms can enjoy staying on track with their way of eating while feeding their family delicious meals with little work.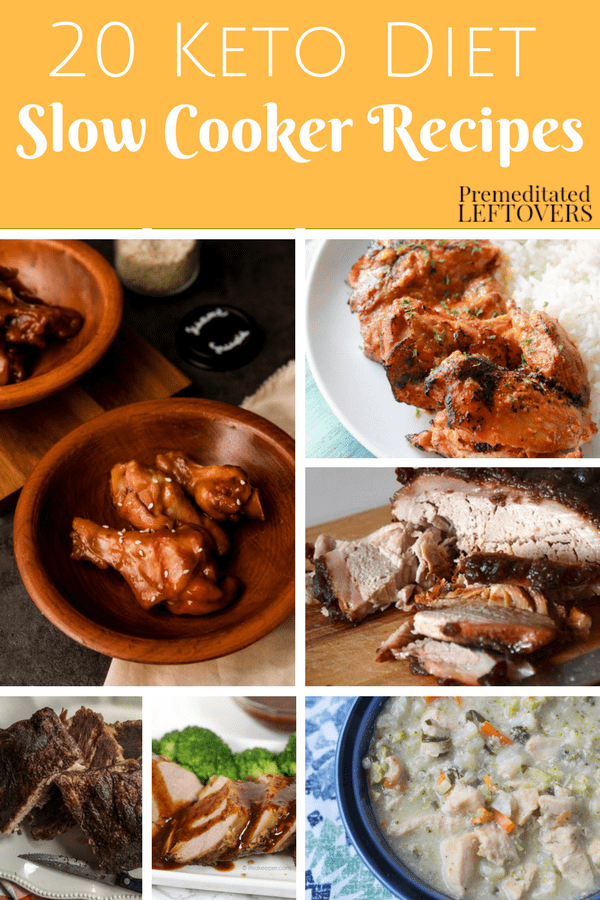 20 Keto Slow Cooker Recipes
Some of these keto slow cooker recipes are not originally made to be ketogenic in nature. However, given minor alterations (serving without the starches), or simply as stand-alone recipes, they are accidentally keto in nature. As always, with any added ingredients, make sure to check your chosen brands to make sure they are truly keto friendly. For more information on the keto diet, check out this post on how to get started on a ketogenic diet.
Note: Side dishes shown alongside some of these recipes are NOT keto-friendly. Adapt accordingly and focus on the high protein aspects of these ideas – mainly the main dish/meat recipe.
Making easy meals using our slow cooker keto recipes will make meal prep and planning a lot easier. You can easily add these to your menu plan to make family meals a simple and delicious experience.
More Keto Recipes: