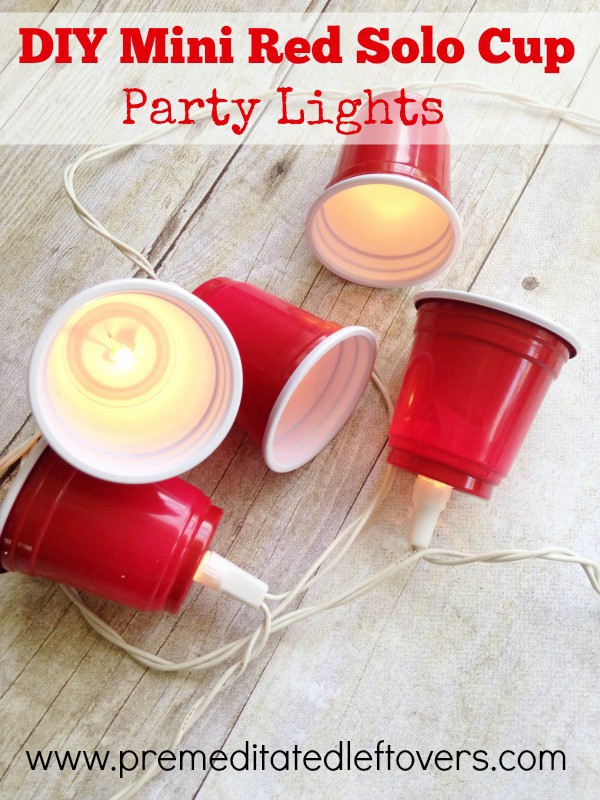 Nothing says it is time to party like a package of red Solo cups! If you plan on having family and friends over this summer for cook outs and festivities, you will want to give this easy Red Solo Cup Party Lights a try. These Red Solo Cup Party Lights are perfect for lighting up your porch or yard, and are a great way to incorporate the "let's party" theme. Here is how you can get started crafting your own. Hurry, it is almost time to party!
DIY Mini Red Solo Cup Party Lights
Supplies needed:
1 package of mini red Solo cups (sold at Dollar Tree in the kitchen supplies section)
Sharp object such as screwdriver or knife point
Strand of twinkle lights
You should be able to find all of these items at your local Dollar Tree store. Our total cost for this project was under $3 since we already had a sharp object on hand.
Directions:
1. Begin by creating the holes in the cups. You will run the twinkle lights through these holes. Make sure they are generous enough in size for the lights to get through. For ours, we just pressed the end of the screwdriver through.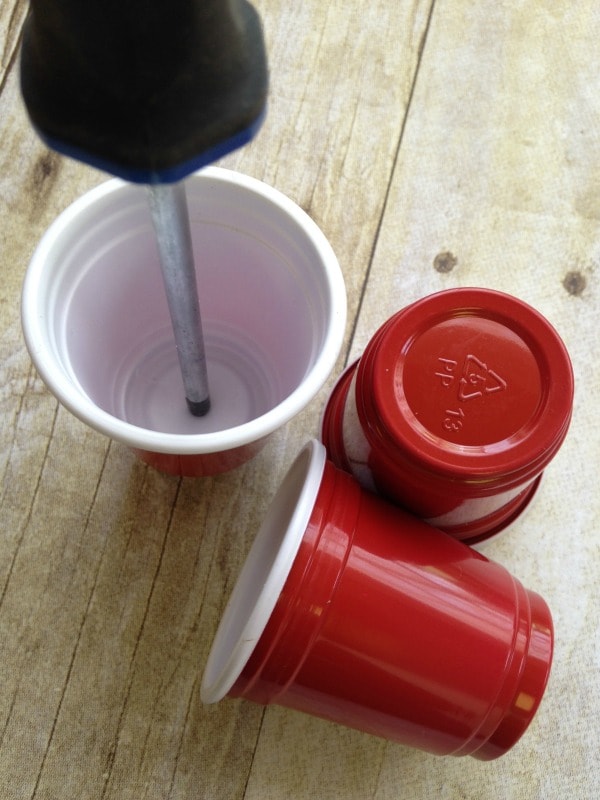 2. Insert the twinkle lights. Place one cup over each light bulb. They should fit securely into the hole and still be snug at the same time.
That's it! Can you believe how easy these party lights are to make? Now all you need to do is string them up. Use a tack or tape to secure them to patios, tables, or anywhere else you can use a pop of party decor. They are totally fun, festive, and as you can see, frugal!
Gather your supplies and give these easy Red Solo Cup party lights a try. They are a great way to light up your night and add some fun to your party!
More Party Ideas
10 Hunger Games Birthday Party Ideas
10 Paddington Bear Party Ideas
Easy Loaded Bean Dip + 15 Easy Appetizers