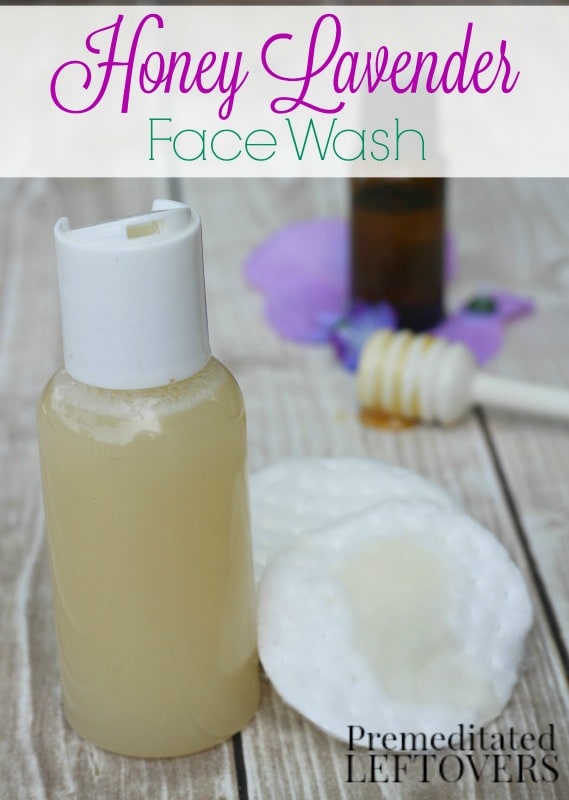 Sometimes I have found that even the pricier store bought face washes can dry out my skin, make it itchy, or not clean very well. My solution, of course, is to try and make my own with my go-to essential oils and a few other natural ingredients. This also helps me cut out ingredients that are not good for my skin and save a ton of money too. After much research, I learned a few years ago that honey is very moisturizing and healing for your skin, so of course, that had to go into the mix along with essential oils and a gentle cleanser. This Homemade Honey Lavender Face Wash is extremely gentle on your skin, moisturizing, and cleansing. Give it a try and you will start feeling a difference right away.
Homemade Honey Lavender Face Wash Recipe
Ingredients: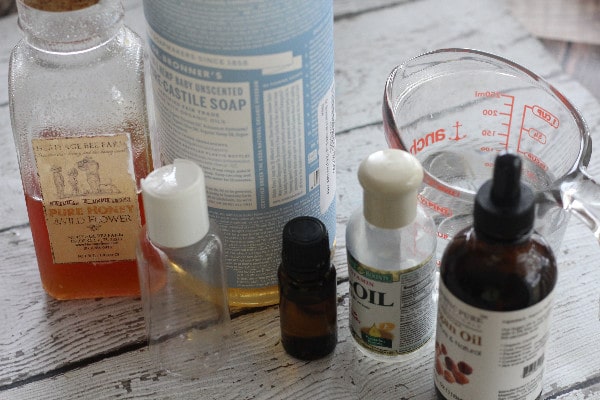 Directions:
Add all of the ingredients to a small bottle that has a pump or squirt top. Replace the lid and shake gently to combine. You will want to shake each time before use as well.
Pour some into a small travel-sized bottle and you can easily take your new favorite face wash with you wherever you go.
You can simply adjust the amounts of honey, Castile soap, and essential oil to suit your needs and preference.
To Use the Honey Lavender Face Wash:
Apply a generous amount of the face wash to a cotton pad, cotton ball, or wet washcloth. Rub across your face gently in an upward motion. I have had good luck using these to remove waterproof mascara, just be very careful around your eyes.
Rinse away well with warm water, then pat skin dry.

More Homemade Skincare Products:
Oatmeal and Honey Moisturizing Bar Soap
How to Make Your Own Body Lotion
How to Make a Homemade Milk Bath