Working from home while juggling homeschooling and household chores means that I don't get out much, especially to fancy spas. So I reach for my essential oils and other products I have on hand for pampering and soothing treatments like this milk bath. It is filled with ingredients that help you relax, soothe irritated skin, loosen muscles, and generally detox the body; a good milk bath is a woman's best friend at the end of a long day. This milk bath is mostly made with items that you can probably grab right out of the pantry, so it is also a frugal beauty DIY. It makes for a wonderful present for teachers, grandmas, neighbors, bridal or baby shower gifts, or tucked in a spa basket for any occasion.
How to Make a Homemade Milk Bath
Ingredients:
1 cup Epsom Salt
1/2 cup Baking Soda
1/2 cup Cornstarch
2 cups Powdered Milk
1/4 cup Coconut Oil
2o drops of one or more of the following essential oils:

Chamomile -relaxing and soothing
Lavender – relaxing
Orange – mood lifting, fresh
Peppermint – refreshing and invigorating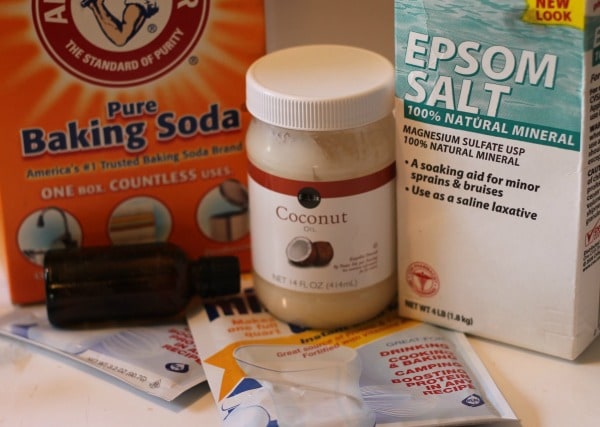 Directions:
Combine all ingredients, stirring until evenly combined.
Transfer to a glass jar with an airtight lid.
Instructions for use:
Scoop 1 cup of mixture underneath running, hot water.
Soak for at least 20 minutes to reap the full benefits.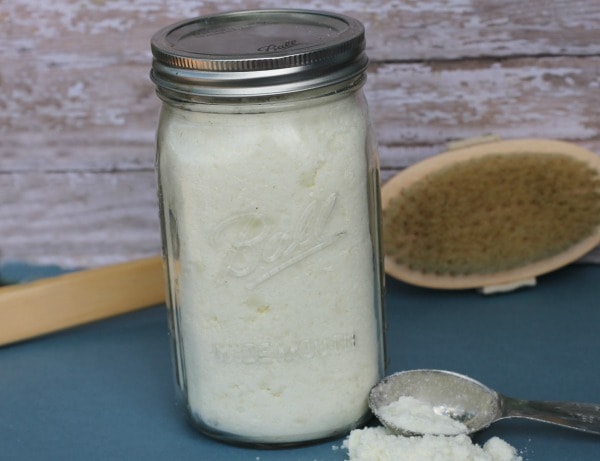 Makes enough for 4 milk baths and fits perfectly inside a wide mouth quart mason jar.
More Homemade Personal Care Products