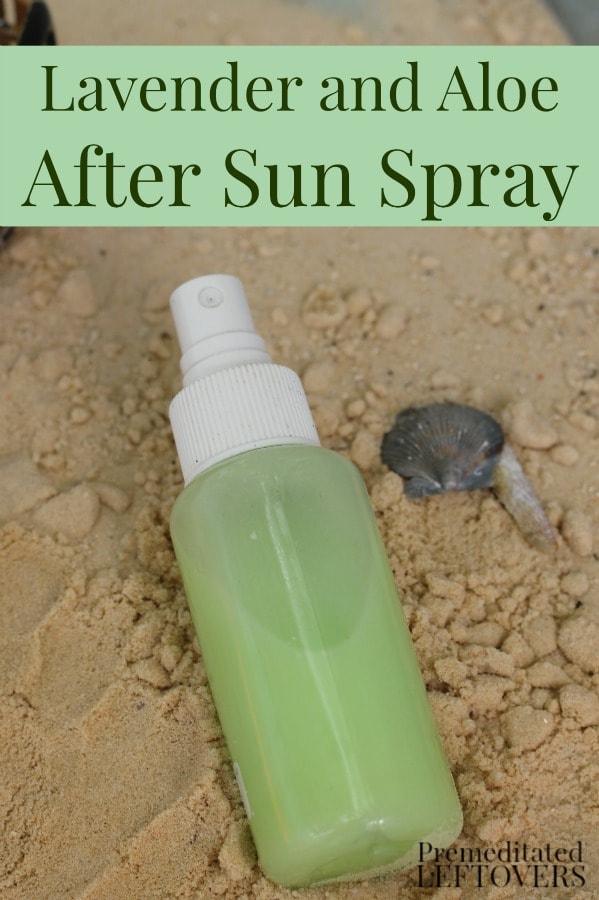 Maybe it was too much time spent on the beach, the forgotten hat while gardening, or lack of shade on your last hike but, whatever the reason, you have just had too much sun. Red nose, crispy shoulders, burning and itching. Would you rather turn to a store bought, expensive solution with ingredients that sound more like a science experiment or make your own with 6 simple, safe ingredients that you have actually heard of and can pronounce? Good me too, because not only is this easy to make, but it is actually incredibly soothing for sunburns. It is even safe enough for kids. Even if I don't burn, anytime I come in from lengthy sun exposure, I put this on after I shower just because of how good it is for your skin!
How to Make After Sun Spray
Ingredients:
1/4 cup witch hazel
1/2 cup aloe vera gel
1 tsp. vitamin E
1/4 cup fractionated coconut oil
10 drops lavender essential oil
5 drops peppermint essential oil
Directions:
Combine all ingredients by pouring them into a small spray bottle with a funnel.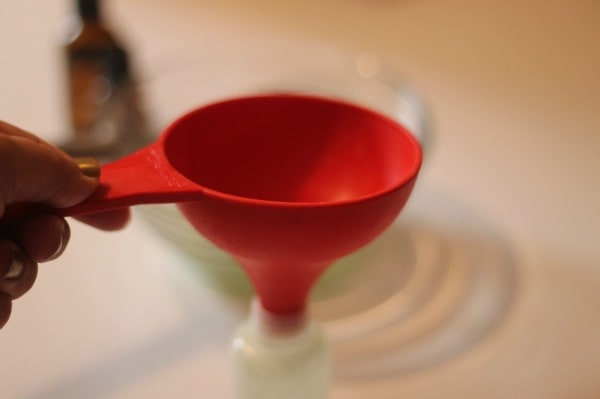 Replace lid and shake well.
To Use:
Shake well before each use.
Spray liberally on sunburned areas. Do not rub it in; instead, pat or let air dry.
Repeat every 2-3 hours as needed for several days.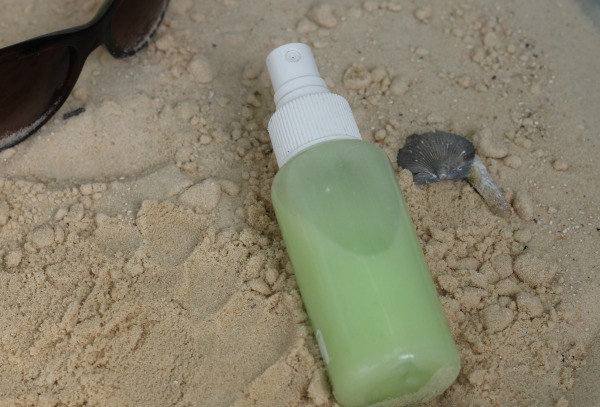 More Homemade Personal Care Products