Do you hate when price tags and stickers leave gooey marks on things? If so, you may have resorted to store bought products to take the goo residue off. And while those products are effective, did you know there is a way to solve this problem with items in your pantry? Take a look below at how to make a Homemade Goo Gone Substitute, perfect for removing sticky price tags and their residue from your purchases. It only takes minutes to make, and you can use supplies you have in your own kitchen. Let's get started.
How to Make a Homemade Goo Gone Substitute
Supplies needed:
Small jar with lid
1 teaspoon of vegetable oil
2 teaspoons of baking soda
Spoon or craft stick
Mixing bowl
Directions:
1. Begin by combining the ingredients into your mixing bowl. Mix well.
2. Use the craft stick to spoon a small amount of the mixture out. Apply it to the residue in a thin layer. Let it sit for 10-15 seconds. Take a soft cloth or paper towel and gently buff the residue away.
3. Return any unused portion to a small jar with lid. It will stay good for weeks as long as air is kept out.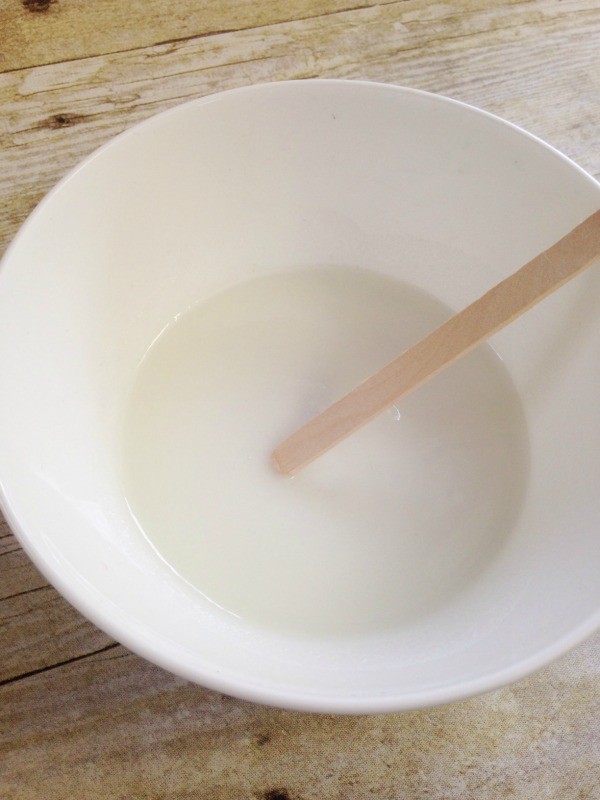 So how does this homemade goo gone work? The oil helps saturate the goo or sticker and loosen it from the surface. The baking soda particles act as little scrubbers to help loosen the goo easily. Working together they are quite powerful and get the job done.
You should only use this homemade goo off on hard/solid surfaces such as plastic, glass, and metal. Do not use it on fabrics of any kind as the oil will stain it.
Did you ever think that making your own sticker remover could be so easy? Next time, save yourself a trip to the store and make this quick and easy homemade goo remover instead.
More Frugal Cleaning Tips
7 Tips for Cleaning Your Home Naturally
5 Cleaning Products You Can Make Yourself
5 Easy and Frugal Homemade Cleaning Products