If your little leprechauns are on the hunt for gold this St. Patrick's Day season, they will no doubt need the perfect spy glass. Making your DIY Lucky Leprechaun Rainbow Spy Glass is easy, and all you need is a few supplies from your local dollar store. In no time your kids will have the perfect spy glass for spotting that pot of gold! Here is how you can make your own.
DIY Lucky Leprechaun Rainbow Spy Glass
Supplies:
Assorted craft or construction paper in red, orange, yellow, green, blue, and purple
Craft glue
Scissors
Toilet paper or paper towel cardboard roll
Directions:
1. Begin by cutting your construction paper into one inch thick strips. The strips don't have to be perfectly even, so allow kids to participate in this part if possible. They will love cutting out the rainbow of colors!
2. Next, start wrapping the cardboard tube with one strip at a time. You want to work in the order of the rainbow which is red, orange, yellow, green, blue, purple. You can space the strips evenly or just let them lay as they fall. If children are creating these, the lines and segments of each color may not be perfect, and that is ok!
3. As you add a strip, cut off any extra paper so it fits nice and snug.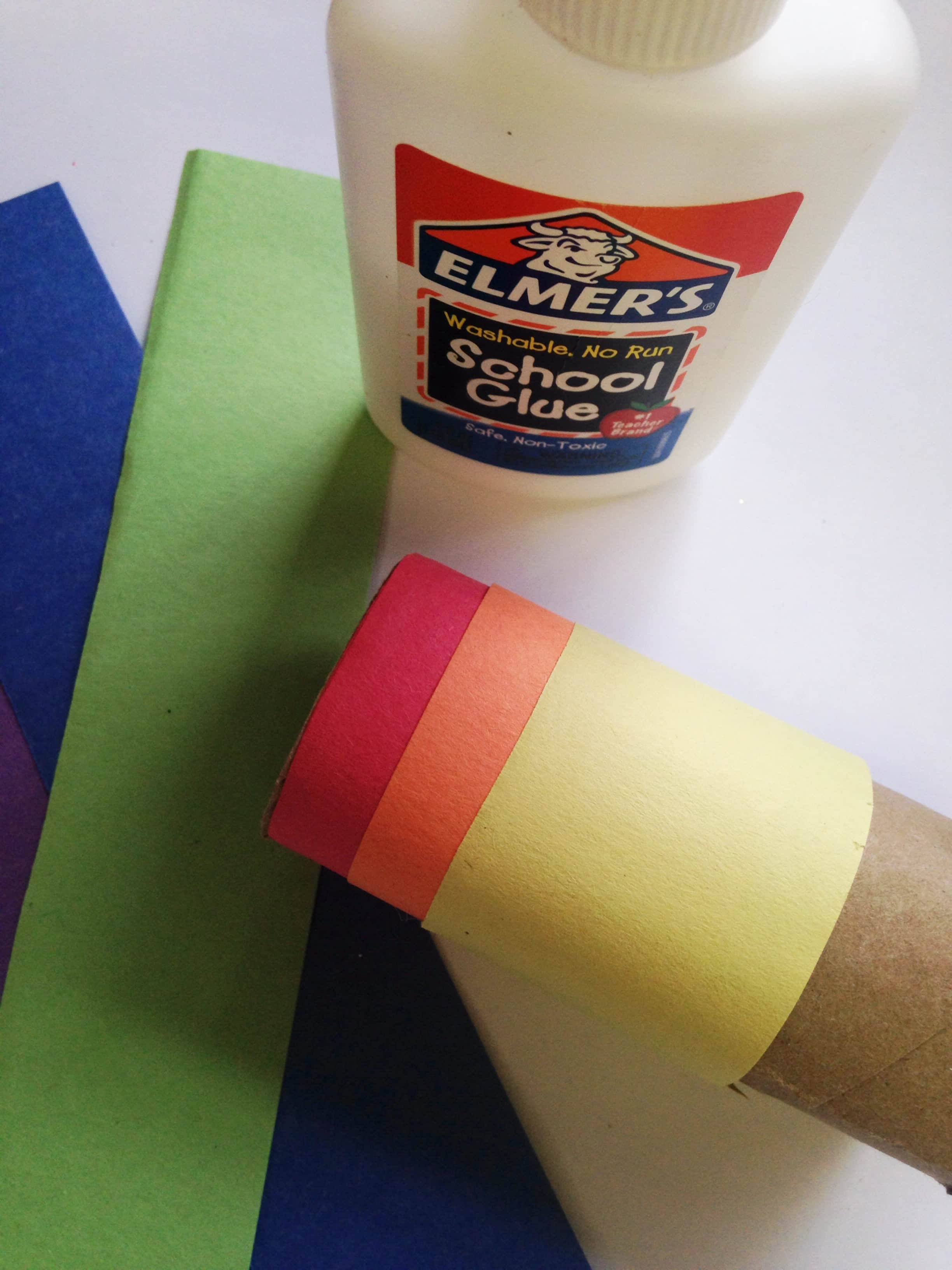 4. Your rainbow spy glass should now be taking shape. As soon as all of your colors are in place, just let it dry and get your little leprechauns ready. They will start hunting for gold soon!
To make the rainbow spy glass experience more fun, you can hide plastic gold coins around the house (found at Dollar Tree) or mini buckets of plastic gold. You can even use the spy glasses to go on a color hunt, looking for items that are all of the colors of the rainbow. Find fun and creative ways to use the spy glass where kids can have fun and even learn at the same time.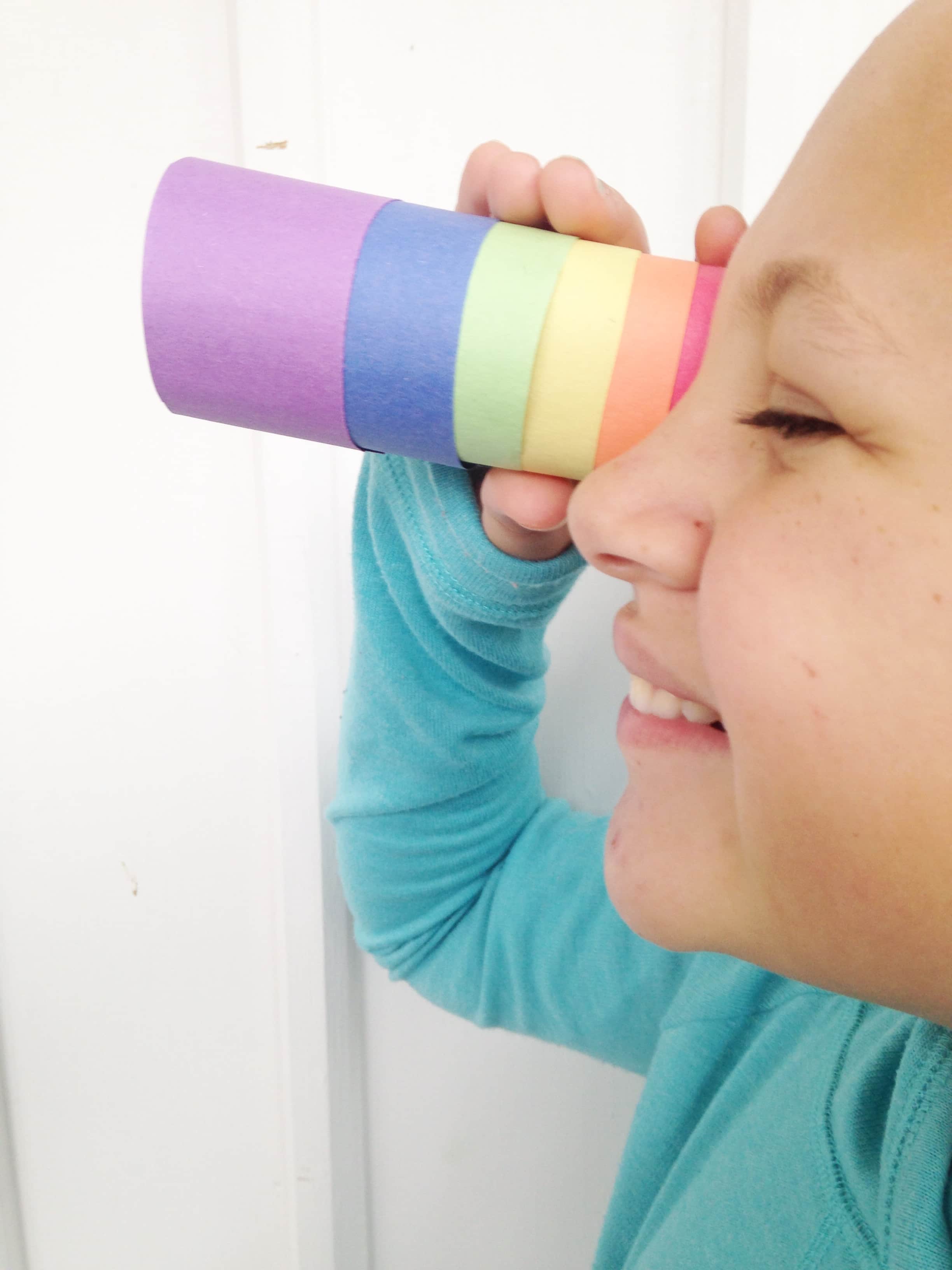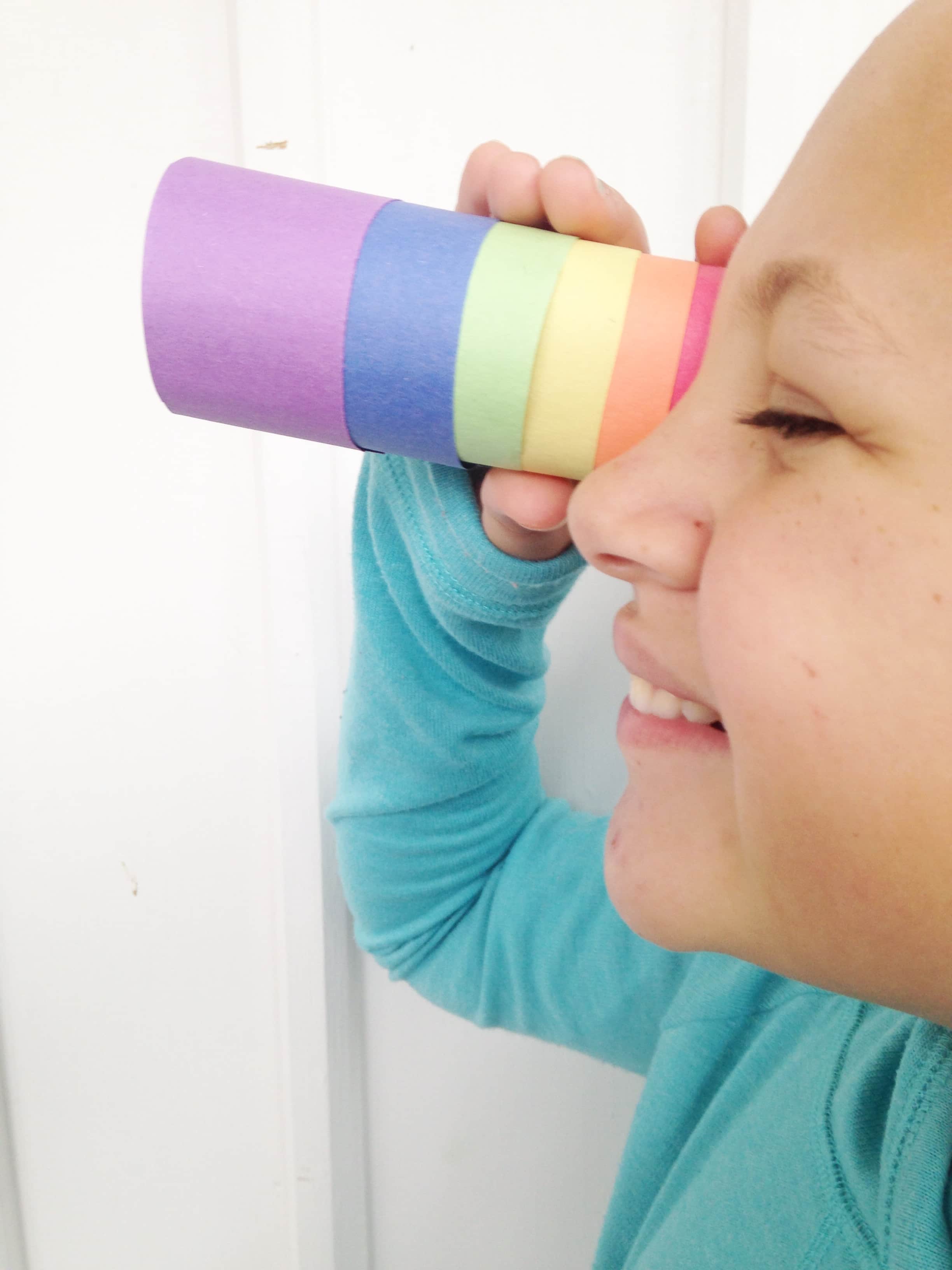 Children will have a fantastic time creating these DIY Lucky Leprechaun Rainbow Spy Glasses, and they are sure to come in handy as they go on their gold hunts. If you wish, you can attach some string so children can wear them, or write their names (even made up leprechaun names can be fun!) on each with a marker.
Gather your materials and give these simple rainbow spy glasses a try with your kiddos. For more rainbow crafting with your kids, check out this tutorial for rainbow dyed sensory rice.
More St. Patrick's Day Crafts and Activities
Build Your Own Rainbow Kit for Kids
15 St. Patrick's Day Crafts for Kids
4 St. Patrick's Day Games for Kids
10 Family-Friendly St. Patrick's Day Activities