This quick tutorial shows how to make a paper bag book for your kids for hours of creative fun!
Summer is the perfect time for kids to work on their writing skills. Whether they create a fictional story, a nature journal, or a travelogue, the lazy days of summer allow them the time to be creative. Since there are no grades the pressure is off and kids can write and create just for fun.
When my kids were young they enjoyed not just writing books, but also creating them from scratch. This allowed them to have fun with all of the roles of book creation: author, illustrator, publisher, and book binder.
This paper bag book tutorial is an easy and fun way for kids to bind their own books. You just need brown paper bags, twine, printer paper, and a few office supplies to quickly make up these paper bag books for kids.
How to Make a Paper Bag Book for Kids
Supplied Needed:
4 brown paper lunch sacks
Colorful twine
White paper
Double sided tape
Hole puncher
Measuring tape
Scissors
Crayons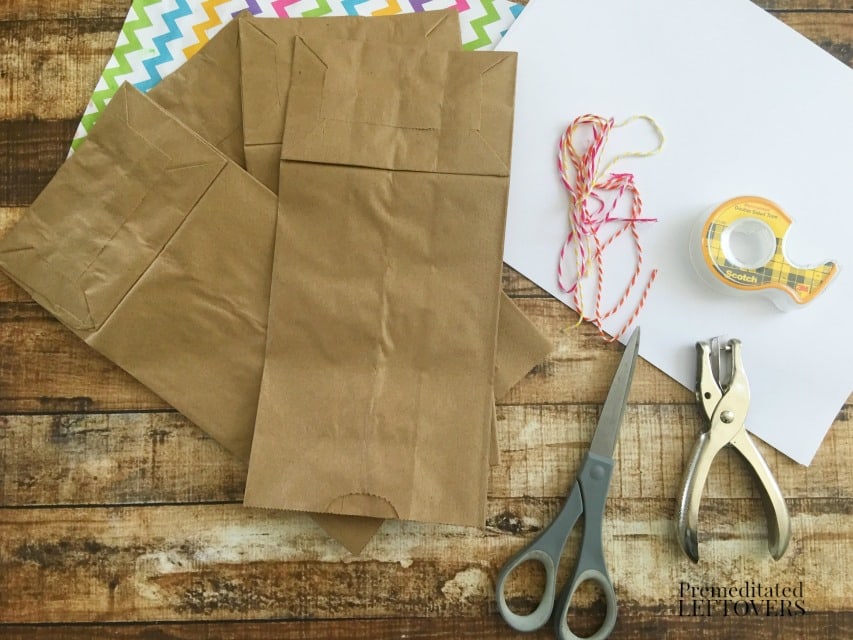 Directions:
1. Lie your paper bags on top of each other, all facing the same way, with the fold on the back.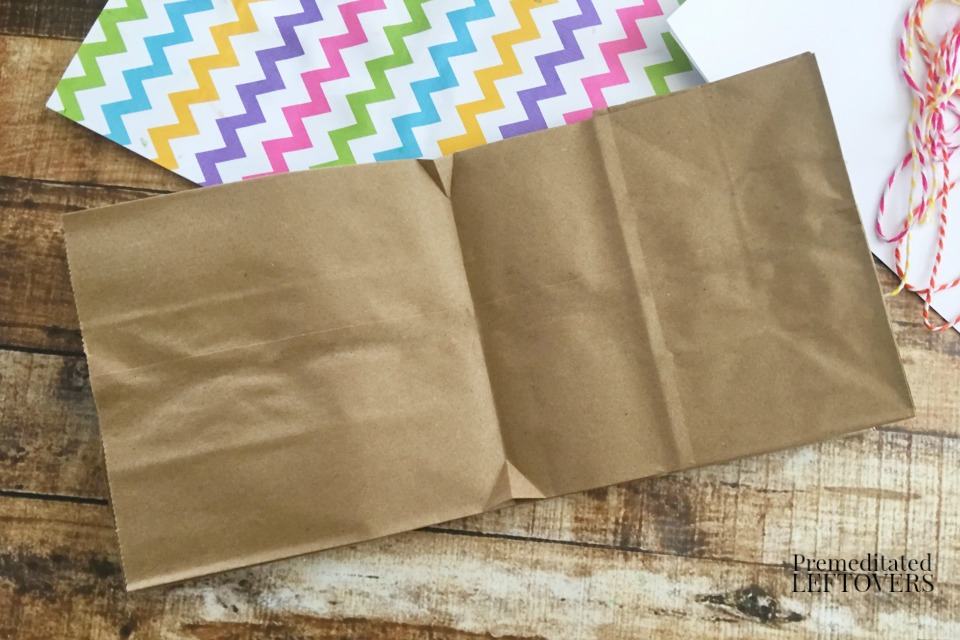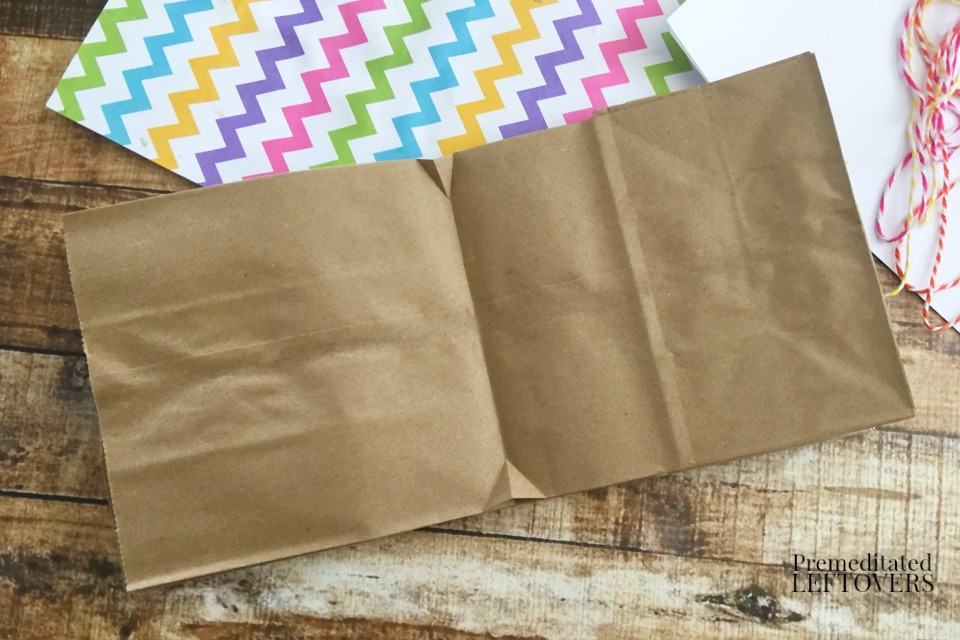 2. Fold your bags in half together and use your hole punch to punch 3 holes.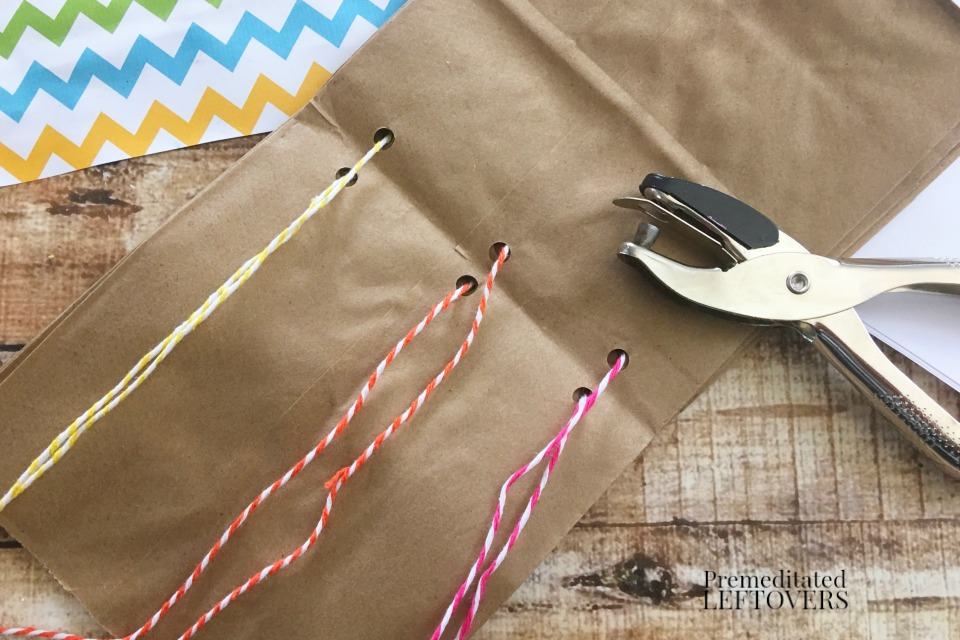 3. Tie a piece of colored twine in each hole (I tied 3 different colors in each hole) and trim to about 1″ long.
4. Now cut 5 pieces of white paper 5″x 4 3/4″ and use your double sided tape to stick them onto the paper bag pages.
5. Now your kids can write their own story in these unique books.
More Frugal Crafts for Kids:
Solar Nightlight Craft for Kids
Pool Noodle Flower Craft for Kids
Superhero Sticks Craft for Kids
Easy Rainbow Wall Hanging Craft for Kids