This Paper Bag Jellyfish Craft is a cute craft that your kids can make with supplies you already have in the house.
This Paper Bag Jellyfish Craft is an easy ocean-themed craft project for kids. The only supplies you need are brown paper lunch bags, cupcake liners, markers, craft paint, and a glue stick. The only tools you need are scissors and a paintbrush. This craft project makes a great art project for afternoons at home. Since they are so inexpensive and easy to make, they would make a great activity for classrooms or birthday parties too.
My son has long been interested in sea creatures. He loves reading books about sea animals, watching educational videos, and visiting aquariums. His reading skills far exceed my crafting skills, so I love finding easy arts and craft projects that go along with his interests, but do not exceed my abilities. This paper bag jellyfish craft is a quick and easy project that allows him to be creative without taxing my crafting skills.
Paper Bag Jellyfish Craft
Materials:
Brown paper lunch sacks
White mini cupcake liners
Marker
Craft paints
Foam paint brush
Patterned scissors
Double sided tape or glue stick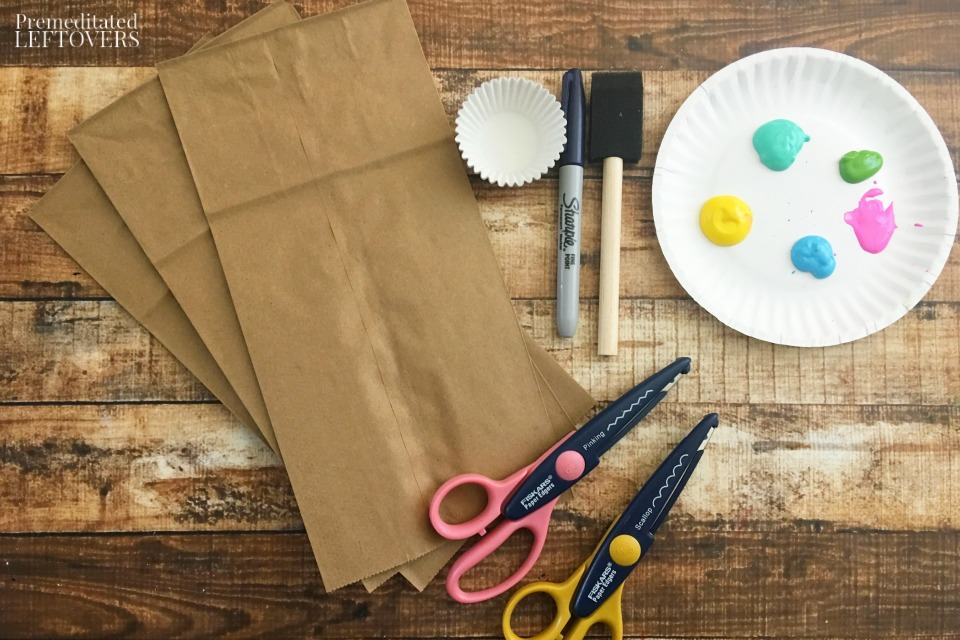 Directions:
1. Paint the front of your bag with a mix of colors and let dry.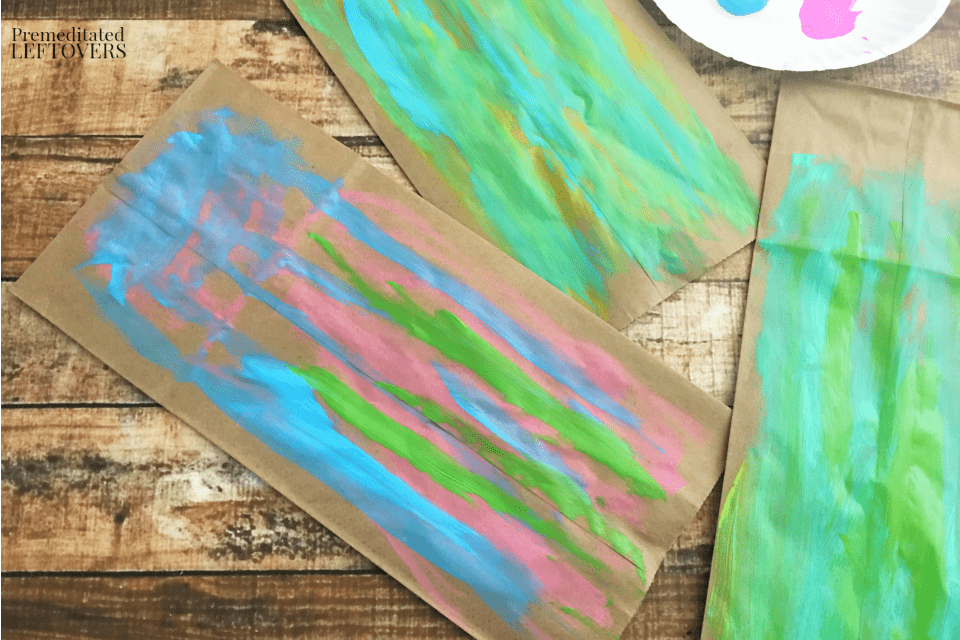 2. Using your patterned scissors, start cutting the bag (from the opening end) into fringe looking strips. Stop when you reach the fold of the bag (about 3/4 of the bag).
3. Tape or glue two mini cupcake liners onto the top of the bag to look like eyes.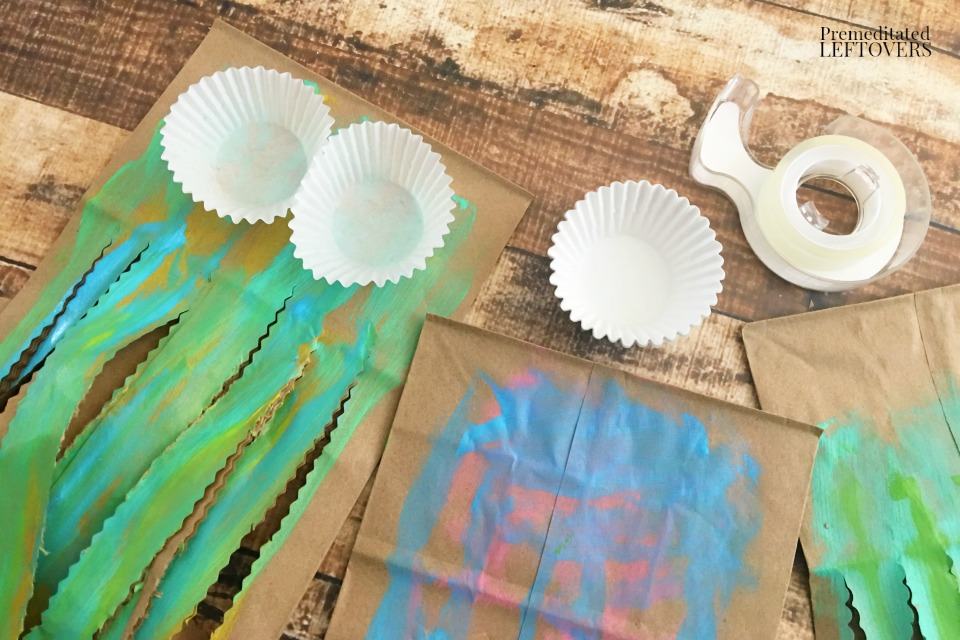 4. Draw a dot inside each one of the cupcake liners to finish your jellyfish.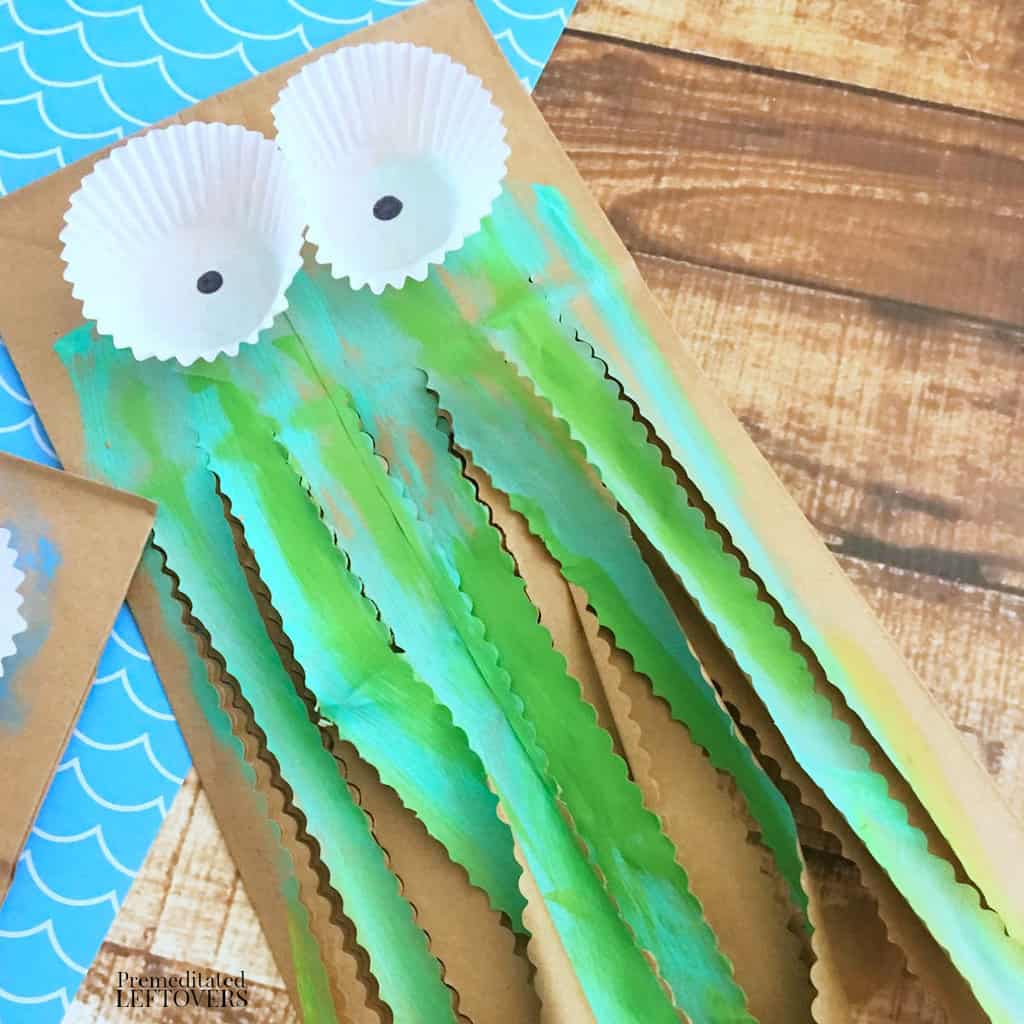 More Fun Crafts for Kids:
Solar Nightlight Craft for Kids
Pool Noodle Flower Craft for Kids
Superhero Sticks Craft for Kids
Easy Rainbow Wall Hanging Craft for Kids