This Pool Noodle Bumblebee Craft for kids requires just a pool noodle and a few common craft supplies to make. This is a fun and frugal bumblebee activity.
Here are some of our fun pool noodle crafts for kids that we have created in the past. Who would have guessed that there are so many ways to use pool noodles? This pool noodle bumblebee craft is the perfect example of what you can make from a pool noodle when you get a little creative. Your children can make their own pool noodle bumblebee with just a few basic craft supplies when they follow the tutorial below!
Pool Noodle Bumblebee Craft Project
Supplies needed:
Yellow pool noodle
Black craft foam or paper
Googly eyes
Pom pom
Serrated knife
Scissors
Hot glue, glue gun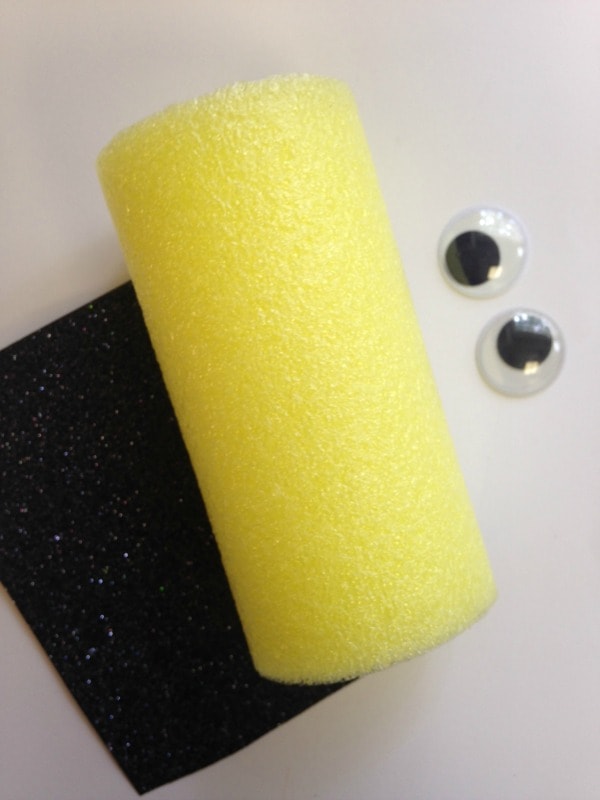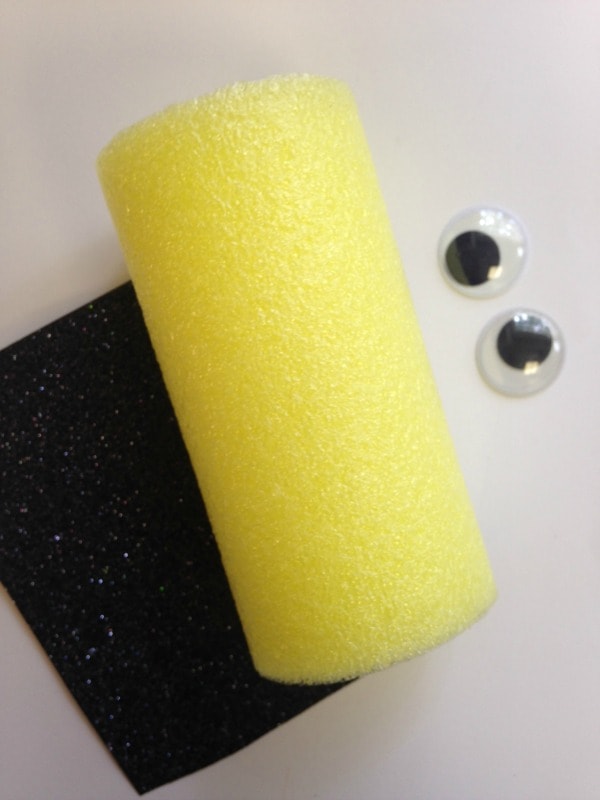 Directions:
1. Begin by cutting the pool noodle into a 3-4 inch segment. The serrated knife makes nice and easy as well as even cuts, so I advise using one!
2. You can now use your black craft paper or foam to create the details. I freehanded a pair of wings as well as antenna and the stripe around the front of the bee. For wings, you could easily cut out heart shapes if they are easier and use those, and for the other two accents just use strips.
3. Set the accents aside and add the face of your bee. We glued on two googly eyes as well as a pom-pom for the nose.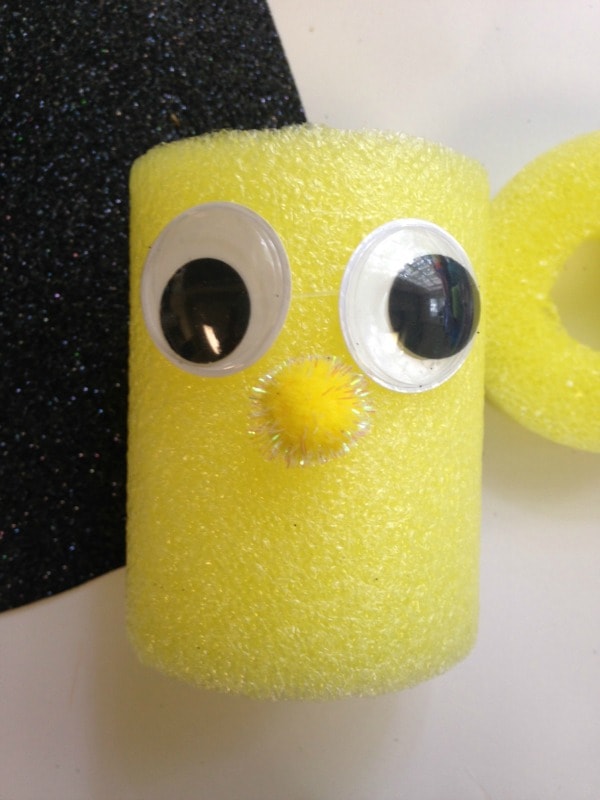 4. You can now glue on the accents such as the wings and antennae.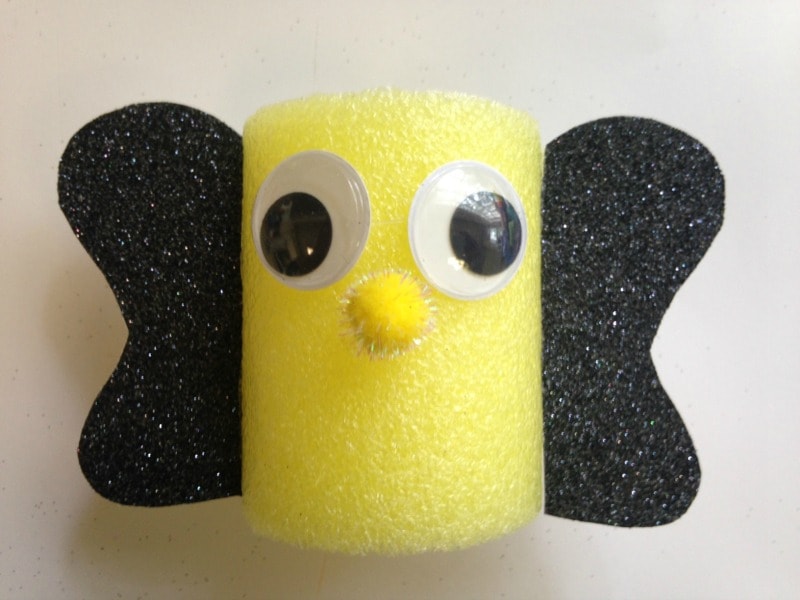 We just folded the edges of our wings over and added glue, then pressed them to the pool noodle to make them stick.
Your pool noodle bumblebee is now complete! See how easy that can be? This would be a perfect craft for children's parties or anytime you need something to beat summer boredom.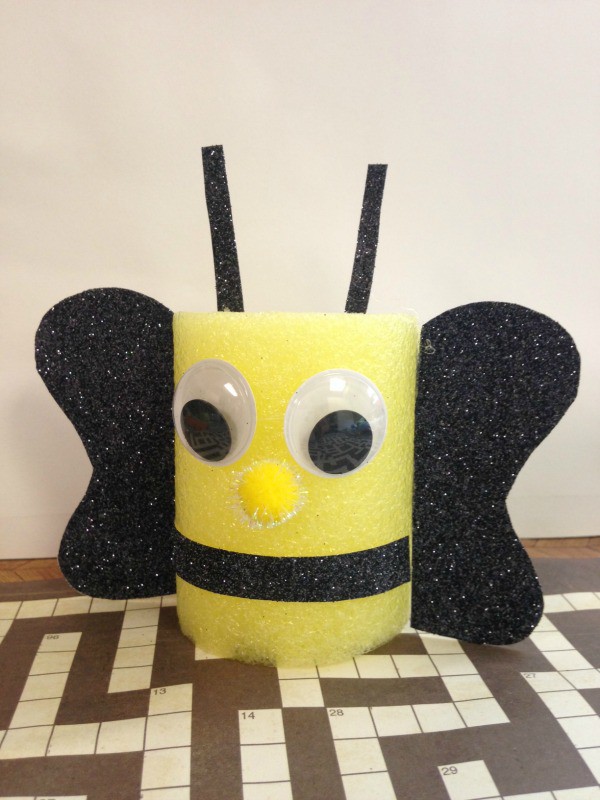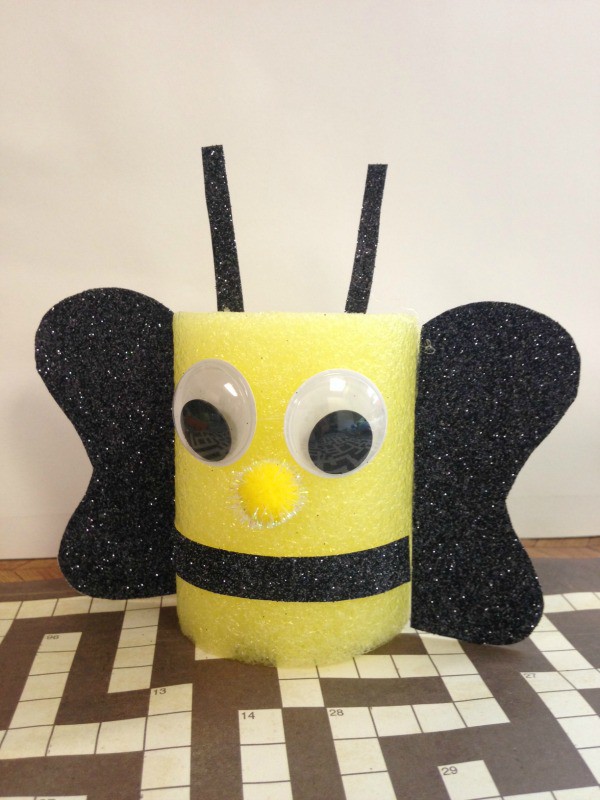 Find a yellow pool noodle at your local dollar store and give this easy pool noodle bumble bee craft a try. It is a great way to put a pool noodle to use in a crazy and creative way.
More Crafts for Kids
This bumblebee craft project was originally published on Jun 12, 2015. It was updated on March 10, 2020.