This Leprechaun trap craft is a fun activity for kids as they look forward to St.Patrick's Day. It is made with an empty wipes box

Want a fun way to build the anticipation of St. Patrick's Day with your children? This St. Patrick's Day Leprechaun Trap Craft for Kids is a great way to get excited about the holiday while enjoying some hands-on fun. You can make your own St. Patrick's Day leprechaun trap in under an hour, and the end result is the perfect trap for catching those tricky leprechauns. Take a look below at how you can get started.
St. Patrick's Day Leprechaun Trap Craft for Kids
This DIY Leprechaun Trap is made with common household items. You will probably have everything on hand except for the gold spray paint.
Materials:
Empty wipes container
Gold spray paint
Colorful construction paper in red, orange, yellow, green, blue, and purple
Scissors
Craft glue
Marker
Cotton balls
Please note: If you don't have a baby in the house and no wipes containers on hand, you can substitute with a shoebox or any small box for that matter. When painting, flip the box over so the opening is on the bottom and the flat surface is at the top. There are more instructions for what cuts you will need to make to the box below.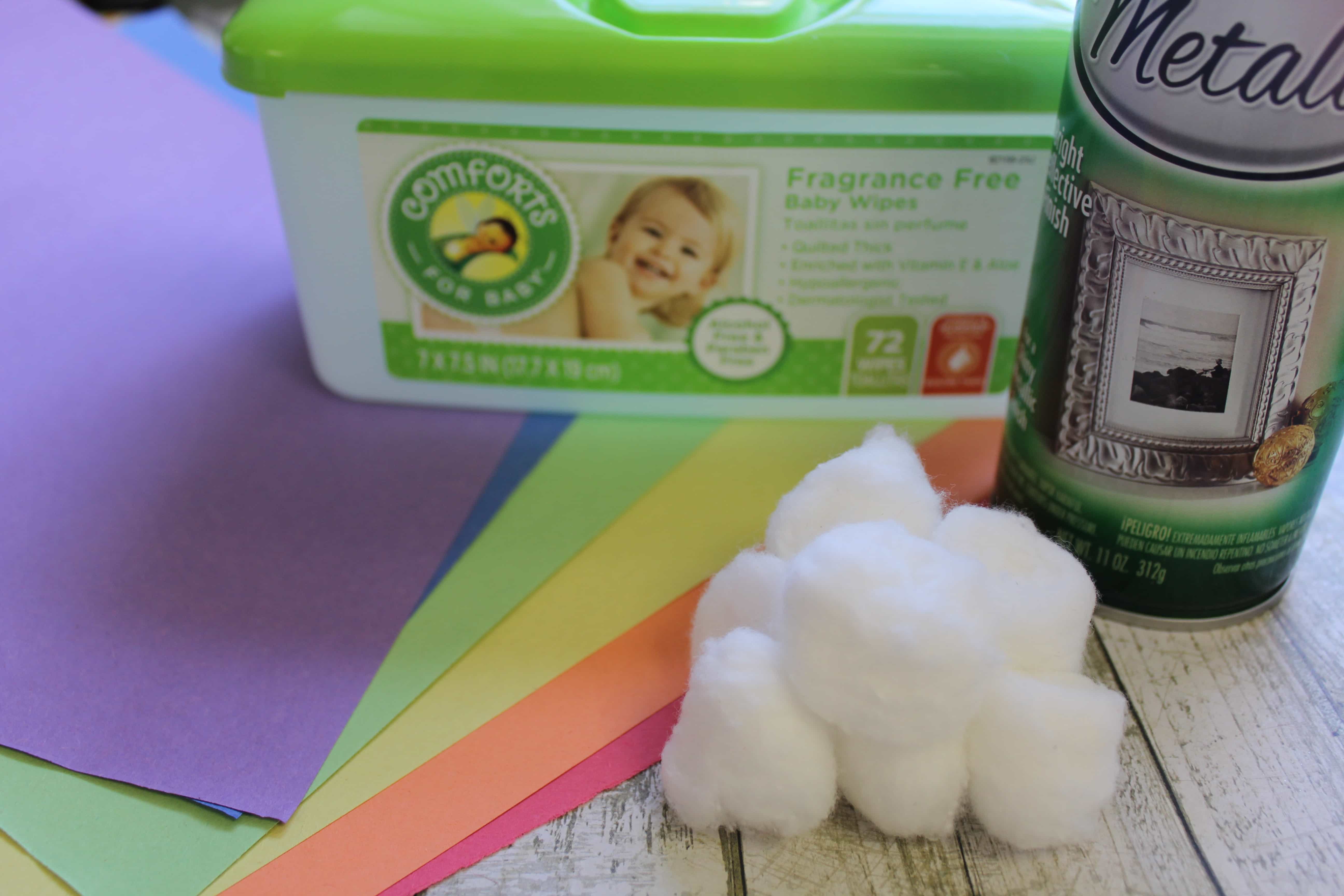 Directions:
1. To begin, apply two coats of gold spray paint to the box. Allow it to dry thoroughly. Make sure all sides are covered. There is no need to paint the bottom or inside.

2. While the box dries, you can start working on your rainbow. Cut out colorful arches and assemble them into a paper rainbow. You can make it as big or as small as you wish, you just want it to fit on the top of the container. Glue the pieces together to make one rainbow.
3. Place some glue on the ends of the rainbow and glue it to the top of the box. Glue some cotton balls into place for clouds along the sides of the rainbow.

4. Place some cotton balls around the opening of the wipes container. If you are using a box, cut out a hole for the leprechaun to fall into.
5. Craft a "Free Gold" sign using your marker and some additional scrap paper. Glue it on the rainbow, near the entrance of the container.

6. Set the leprechaun trap out and try to catch your own leprechaun! While you won't actually catch one (but if you do, please take a picture and let us know!) you can always sprinkle the inside of the box with glitter or scatter some Lucky Charms cereal. You can even leave gold chocolate coins if you wish. This will show the leprechaun was there, but that he got away!

This St. Patrick's Day Leprechaun Trap Craft for Kids is a fun way to try and catch a leprechaun. Make one with your kids and help them get into the spirit of the St. Patrick's Day season! They are sure to love it and the little treats that are left behind for them to enjoy.
More St. Patrick's Day Crafts and Activities for Kids
DIY Lucky Leprechaun Rainbow Spy Glass
Easy Rainbow Wall Hanging Craft for Kids
10 Ways to Celebrate St. Patrick's Day with Kids
15 St. Patrick's Day Crafts for Kids