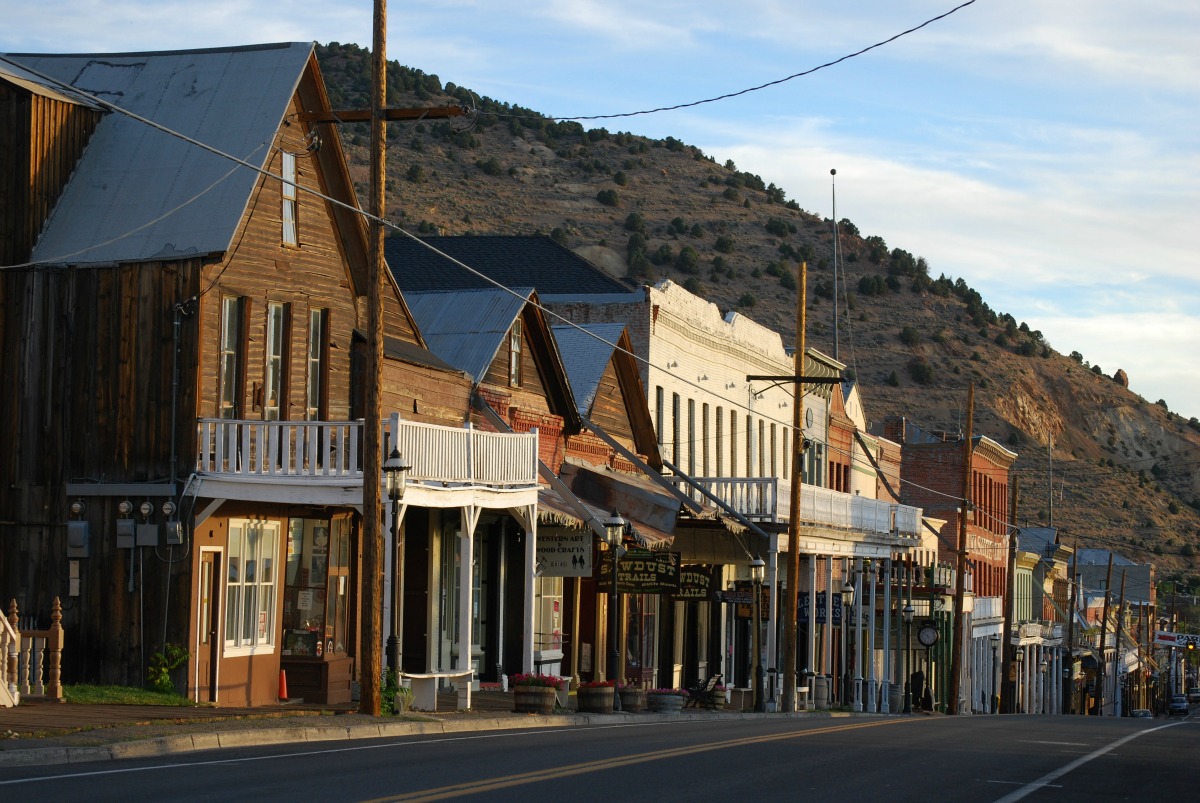 You would never know it by the looks of it, but Virginia City was once a busy, bustling city. 25,000 people once lived there searching deep within surrounding hills for their riches in the form of silver and gold.
Now, you can visit the once busy streets of Virginia City and take a glimpse into what life might have been like during the 1800's. There are museums, saloons, restaurants, hotels, and many historical sites to see. Each of the places you visit are the same as when Mark Twain lived there.
Nevada Historical Site: Virginia City
Attractions:
If trains are you thing, you can take a ride on the Virginia & Truckee Railroad which runs daily. Take a trip from Virginia City to Gold Hill on this 100 year old train and see the surrounding area.
You can also enjoy visiting the many shops in Virginia City. There you can take pictures in old western garb, have ice cream, or grab a treat from Grandma's Fudge Factory.
There are several events each year to participate in like parades, dances, cook-offs, and races including the famous camel races. You can watch fireworks on the 4th of July, see the amazing old cars during Hot August Nights, or have a special moment with your daughter during the Father Daughter Dance.
There is something for everyone at Virginia City. Visit their website VisitVirginiaCityNV.com to learn all the great things you can do while there.
Where would you like to visit while in Virginia City?
More Frugal and Fun Ideas in Northern Nevada:
Image Credits: Virginia City Tourism Commission