Toilets. They are a dirty job but someone has to clean them, and it's usually me!  I need a product that gets the toilets clean, smells good, and is safe around my kids (you know, for all the times they like help me). These DIY Peppermint Toilet Bombs are pretty fun for the kids so it does actually get them helping at least with this household chore.  I toss one in my toilets once a week and let it do its fizzing bomb thing for about 5-10 minutes. Then, I come back and swish the toilet good with the brush, flush, and done!  This simple thing makes deep scrubbing necessary only once in awhile. They are also fun to make and the kids love to get in and help.
DIY Peppermint Toilet Bombs
Supplies Needed: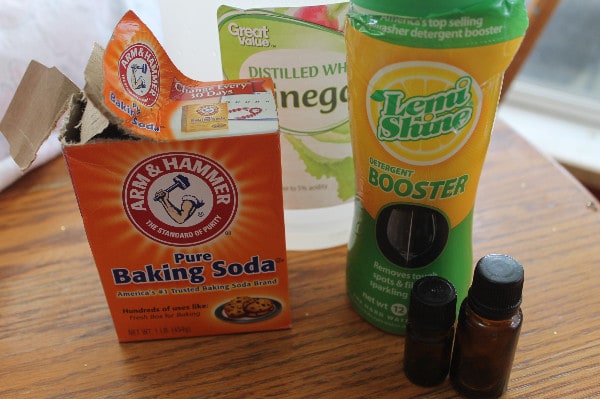 Directions:
1.  In a large bowl stir together baking soda and citric acid until well combined.
2. Add oils and stir to mix thoroughly.
3. Place vinegar in spray bottle and spritz baking soda mixture lightly. You do not want to soak it or you will cause the fizzing reaction and it will not be effective for cleaning. Spritz and stir, then repeat. Continue doing this until it is just barely misted enough so that it sticks together when squeezed but not dripping (this is super easy but don't over spray).
4. Press mixture firmly into the muffin tin. I used these silicone molds because it makes it so much easier to pop out.
5. Allow to dry. It usually only takes a few hours since it is barely wet. Pop from mold and store in a quart mason jar.
6. This recipe makes 6 standard muffin tin shaped toilet bombs. I usually make a double batch and put 6 in each bathroom- that gives me a month and a half of clean toilets!
How to Use 
Toilet Bombs
Just toss one peppermint toilet bomb into the toilet bowl. It will fizz for about 5 minutes but I like to let it soak for another 5 or 10 before swishing with the brush and flushing it away!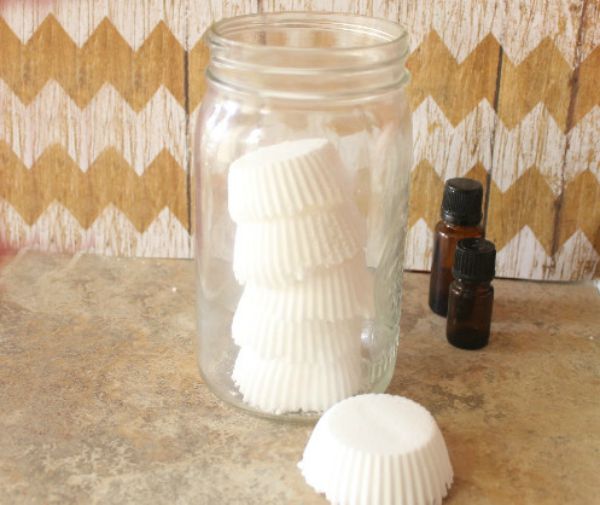 More DIY cleaning products
Lemongrass and Grapefruit Dishwasher Detergent
How to make Homemade Swiffer Pads and Solution