Besides the fact that I am attempting to replace all store bought, chemical laden cleaners with more natural alternatives, I hate the waste and expense of tossing out disposable pads every couple days. Luckily it very easy to make your own. Now, you can pull out your sewing machine, finish off the edges, and make them look fancy, but if your thought process is like mine…"I already have a 1,000 things to do today, and they are for scrubbing peanut butter and wiping dog hair off the floor, do they need to be fancy?" If you use fleece it is thick and the edges will not unravel and leave strings all over the place, it is also inexpensive. So we have easy no sew pads, and I am going to also give you the easiest, and yummiest scented solution to use with your homemade swiffer pads.
How to Make Homemade Swiffer Pads and Solution
Ingredients for solution:
Directions:
Combine all ingredients in a glass container with a tight fitting lid, use a funnel to pour.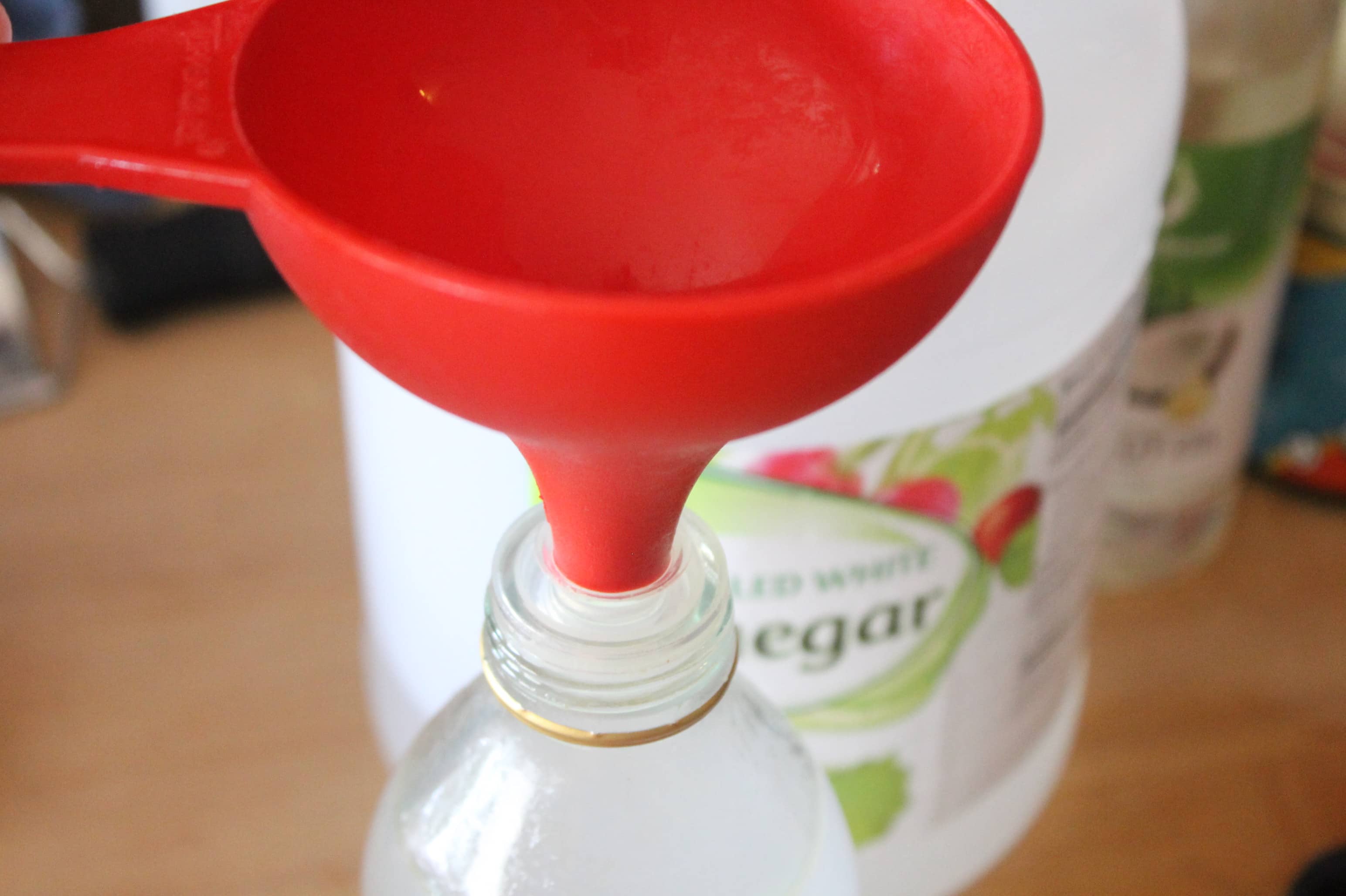 The reason I use glass is because citrus oils can eat away at most plastics, if you are going to use it all immediately you are fine though. I upcycled this glass olive oil jar because it has a small spout on it that makes it easy to pour out just a bit on the area of the floor I am mopping.
To make your swiffer wipes simply cut out your fleece 1″ longer and 5″ wider than the head of your mop.
Tuck the pad into the grips the same way you did the disposable pads, and it is ready to use.
More Natural Cleaning Tips
How to Make Homemade Furniture Polish
DIY Rosemary and Lemon All Purpose Scrub
How to Make Homemade Air Freshener
7 Tips for Cleaning Your Home Naturally
5 Cleaning Products You Can Make Yourself