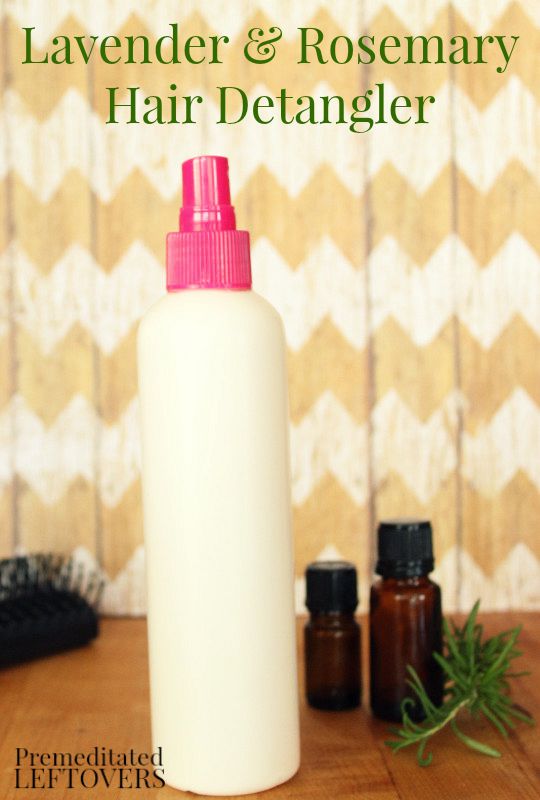 Tired of dealing with tangled hair? Here is a homemade detangling spray tutorial that uses natural ingredients – most of the items can be found in your cupboards at home. This natural detangling spray recipe uses lavender and rosemary essential oil. Even something as simple as hair detangler for children is loaded with ridiculous and unpronounceable ingredients, so I added homemade detangling spray to my list of projects to tackle.
We have tried about 4 different versions with varied ingredients before deciding this one was our favorite- for scent, effectiveness, and hair health benefits. I felt like the detangler made from hair conditioner defeated the purpose of using safer products and was not as effective as this version is. The scent is herbal and fresh but you can use any combination of oil scents that you wish. Rosemary adds shine, helps hair grow, and stimulates scalp health.
Lavender and Rosemary Detangling Spray
Ingredients:
1/4 cup apple cider vinegar
2 tsp. vegetable glycerin
1 tsp. almond oil
distilled water
15 drops lavender essential oil
5 drops rosemary essential oil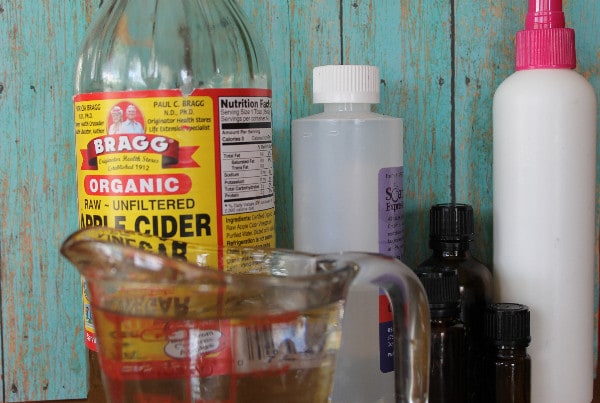 Directions:
Add all ingredients into a spray bottle and shake well to combine.
To use the homemade detangling spray:
Spray your child's hair with a light mist ( you may need more for tougher tangles) brush or comb through the hair. Not only does this help remove tangles but it leaves their hair soft and healthier than before. Several of the ingredients will also help deter lice from their hair.
This mixture really softened my daughters hair and the vinegar scent goes away quickly once it dries.
Give it a try. It is a great product for adults or children to smooth, detangle, and soften hair.
More Natural Hair Tips
DIY Hot Oil Treatment for Hair
10 Natural Ways to Reduce Hair Loss