This Ice Cube Discovery Activity for Kids is a fun way to keep little minds engaged. Grab an ice cube tray and a handful of trinkets from around your home to get started.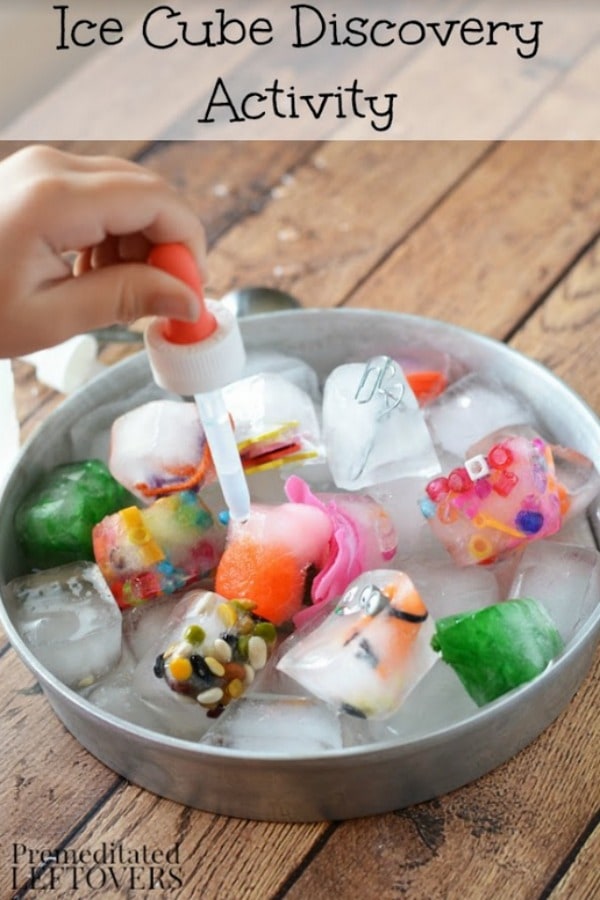 I love creating activities for kids that cost very little money. It just proves that fun doesn't need to cost a lot. This
Ice Cube Discovery Activity for Kids
is a frugal activity that can teach about the letter 'I' or be a fun way to fill in time when boredom hits. Older kids may even enjoy it if you put coins in the ice cubes. This activity is similar to
ice-cavating
, just on a smaller scale.
If you want to make this geared more towards science, you can ask your child to hypothesize which items will sink or float as you fill the trays. Ice cube discovery is a very versatile activity for many different lessons. It can be used to supplement a
lesson on the arctic
or during the winter to discuss the chill outside.
Ice Cube Discovery Activity Tutorial
Materials Needed:
Directions:
1. Fill one ice cube tray with various trinkets. Pour cold water into the tray and freeze overnight.
2. Fill a second ice cube tray with just cold water and freeze.
3. Remove ice from the trays and place into a deep baking pan or dish. Use warm tap water and teaspoons or droppers to explore the ice and melt it to reveal the hidden trinkets.

More Educational Activities for Kids: