This X-Ray Fish craft is a fun way to teach kids about x-rays, bones, or the letter X. Follow the tutorial to make this easy see-through fish!

To most kids, x-rays are a pretty neat concept. The ability to see what's in our bodies is almost like having a superhero power. If you have ever had a child break their bone and be (un)lucky enough to see their own arm or leg on an x-ray, they are pretty fascinated with it. This X-Ray Fish Craft for kids is not quite as awesome, but it's pretty cool to say the least.
This craft could be used in a few different ways for homeschooling. If you are teaching about the alphabet and have hit the letter X, it's a good craft to supplement this lesson. If you have older kids, you could do this craft as a way of talking about bones or fish. No matter what you decide to do, it's a nice way to spend an hour or so doing this relaxing craft on a lazy afternoon.
X-Ray Fish Craft for Kids Tutorial
Materials Needed:
plain piece of paper
markers
pencil
white or yellow pencil
clear contact paper
scissors
metallic chenille stems
black construction paper
Directions:
1. Use google images as inspiration to draw a large fish onto a piece of paper. Set the fish pattern on top of the black paper and cut it out.
2. Draw an interior body onto the fish allowing at least 1/2″ margin all the way around.
3. Cut out the interior of the fish and save the scrap piece.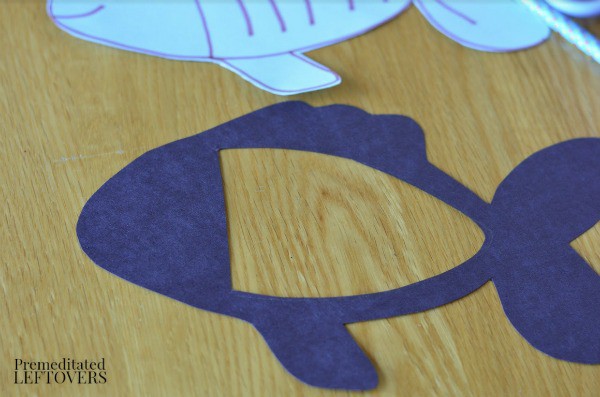 4. Cut a small strip of contact paper and fold in half. Set the interior of the fish onto the contact paper. Trace about 1/2″ around the black fish interior. Cut on the line.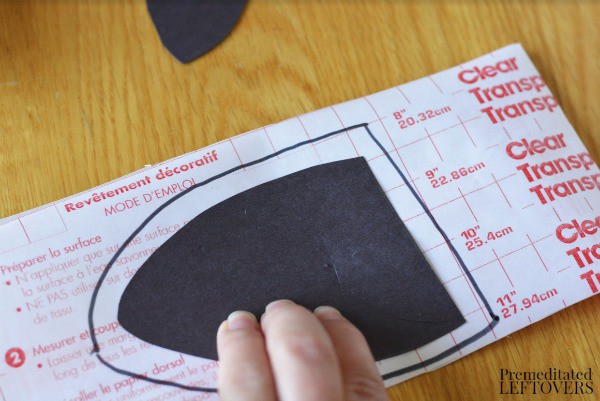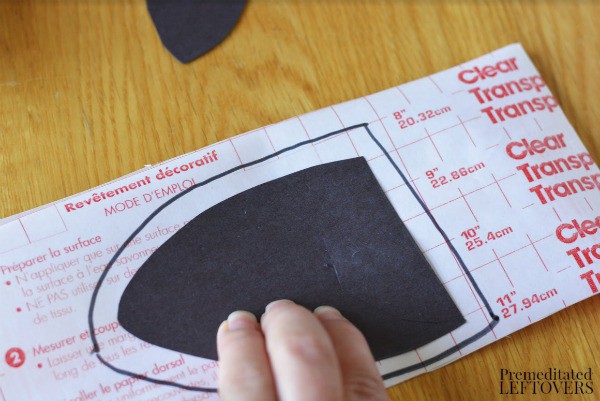 5. Affix contact paper to one side of the fish, add the fish's skeleton with cut pieces of chenille stems.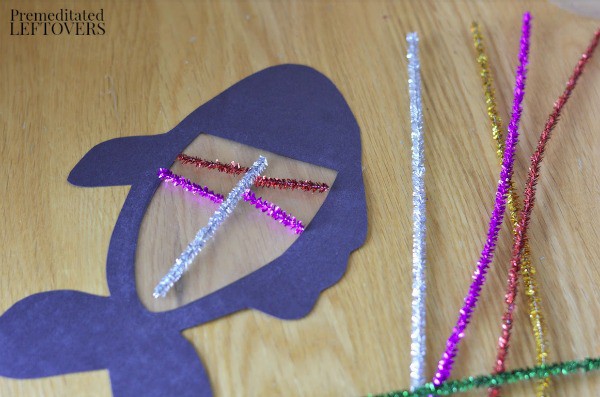 6. Seal the fish with the other piece of contact paper and press firmly to adhere.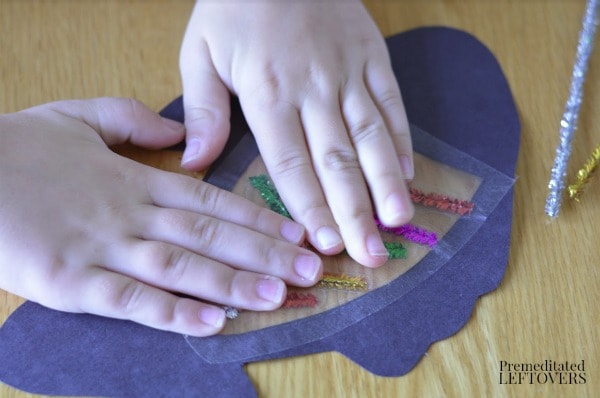 7. Draw a face and decorate the fins and tail with colored pencils.
Tip: The metallic chenille stems don't stick as easily as the regular fluffy ones. If you have younger children, I'd advise not using the metallic stems.
More Educational Crafts for Kids:
10 Ways to Introduce the Letter X
String Letters: An Alphabet Craft with Game ideas for Kids
Wine Cork Cherry Stamp Craft for Kids