Many of our friends and family have everything they could possibly need, so I enjoy giving consumable gifts. I give homemade jams, breads, cookies, applesauce, and of course candies. Candies are popular with just about everyone and they have the added benefit of the "wow factor" because people mistakenly think they are hard to make.
Homemade candy is actually pretty easy to make, the only special equipment that is needed is a Candy Thermometer for some of the recipes. All of the barks are very easy to make, come together quickly, and can be made without any special equipment.
Most of the recipes can be divided between 2 – 3 gift tins. Another option is to make several candy recipes and then divide the candy between 8- 10 plates.
Homemade Candy Recipes:
Traditional Toffee – frugal and fancy options.
Divinity – with or without pecans.
Hazelnut Brittle – A delicious brittle recipe.
Microwave Peanut Brittle – Can be made in less than 20 minutes.
Peppermint Divinity – crushed canes added a festive touch.
Potato Candy – frugal and delicious!
Chai Spiced Divinity – a delicious twist on Divinity.
Chocolate Almond Truffles – chocolate almond center covered in white chocolate.
Homemade Candy Bark Recipes:
Easy Peppermint Bark – only requires 3 ingredients.
Double Mint Holiday Bark – festive and delicious!
Peanut Butter Bark – A delicious twist on traditional barks.
Coffee Bean Bark – Amazingly delicious combination!
Cinnamon Bark – Perfect for those who don't like chocolate.
Rocky Road Bark – Chocolate with marshmallows and almonds.
Cookies and Cream Bark – This is my oldest son's favorite.
Peanut Butter Bark with Pretzels – Chocolate, Peanut Butter, and Pretzels!
Holiday Bark – with almonds and cranberries.
Autumn Bark – Cinnamon and white chocolate bark with dried fruit.
Pumpkin Spice Bark – Pumpkin spice, white chocolate, pecans, and pretzels.
Raspberry Bark – Dark chocolate and fresh raspberries.
Blackberry Bark – White chocolate and fresh blackberries.
Homemade Fudge Recipes: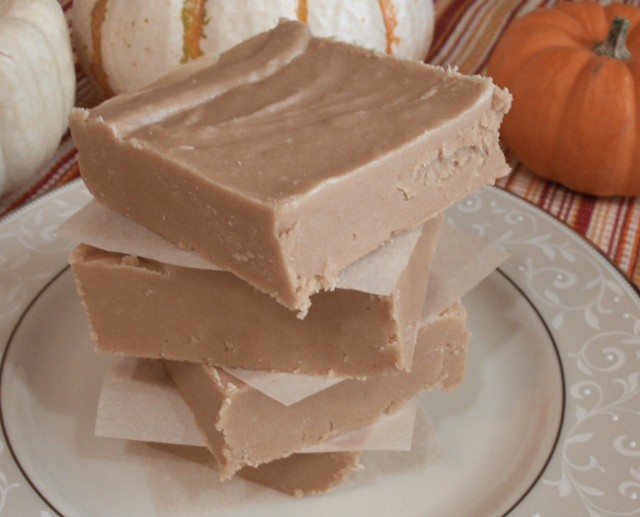 Peanut Butter Fudge – Very creamy and includes dairy free option.
Pumpkin Pie Fudge – Delicious with or without pecans.
Rocky Road Fudge – Decadent fudge with marshmallows and almonds.
Homemade Turtle Fudge – Combine chocolate fudge with caramel and pecans.
Cookies and Cream Fudge – Includes gluten free and dairy free options.
Mocha Fudge – Homemade fudge mixed with cappuccino crystals.
Sweet Potato Fudge – This fudge recipe uses cinnamon chips.
Chai Tea Fudge – This fudge is made using Chai tea.
Homemade Turtle Fudge – The center has caramel and pecans.
Pumpkin Chai Fudge – A tasty variation on pumpkin fudge.
Snickerdoodle Fudge – Cinnamon Fudge with Cinnamon Sugar Topping
Cinnamon Chocolate Fudge – a wonderful combination of flavors.
2 Ingredient Chocolate Fudge – Really, just 2 ingredients!
Reese's Fudge – a perfect combination of chocolate and peanut butter.
Healthier Homemade Candy Recipes:
Brown Rice Syrup Toffee – no corn syrup.
Dairy-Free Fudge – All the sugar, but safe for those with a milk allergy.
Coconut Oil Fudge – no cooking required
Healthy Peanut Butter Cups – Got to love any candy recipe that includes the word healthy. 🙂
Do you make food gifts? What are your items to make?