Winter months mean you need more of our amazing Peppermint DIY Lip Balm. This is easy to make and with all organic ingredients, it is perfect for nourishing your dry lips.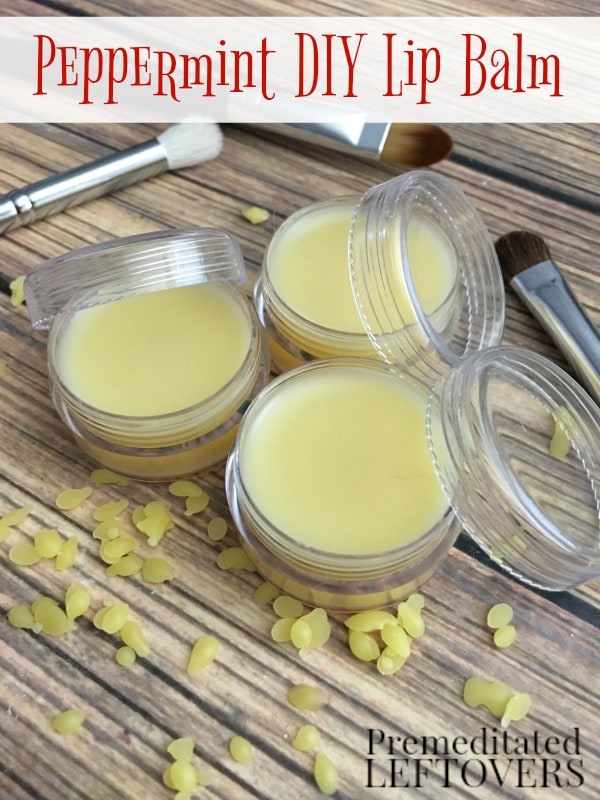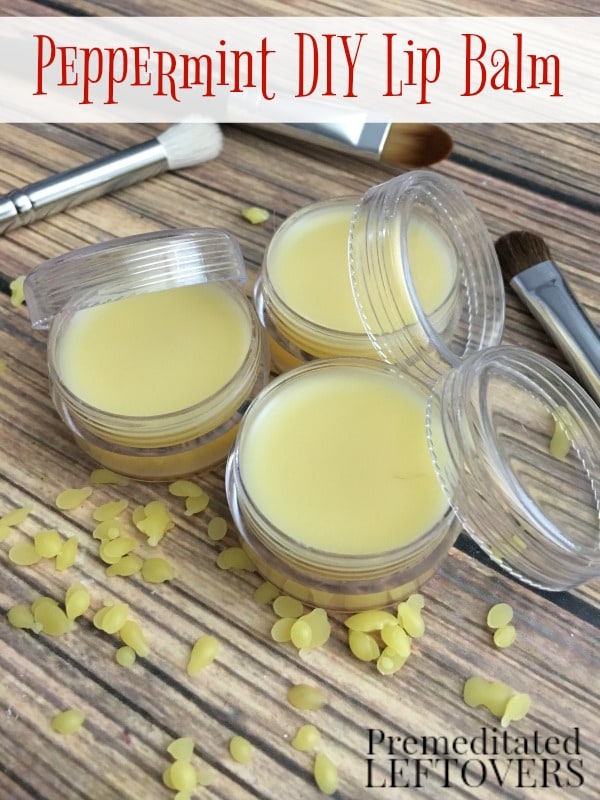 If you make this Peppermint DIY Lip Balm for yourself, you may as well make a double or triple batch to share with your friends and family. It is a great gift idea for the holidays.
I recommend you buy some of these cute little 10ml containers and fill them to add into gift baskets. They are so inexpensive, and they are super easy to fill with a little funnel. If you can, invest in simple round labels and you can create a beautiful decorative label that makes them even more unique.
This recipe makes three 10ml containers. Feel free to double or triple this recipe as needed to make batches for gifting during the holiday season.
Peppermint DIY Lip Balm Tutorial
Supplies Needed:
Equipment Needed:

Directions:
1. When making homemade beauty products always make sure your work area is clean and sanitize your small containers before use
2. Add your beeswax and coconut oil to your glass measuring cup and microwave for 1 to 2 minutes, stirring every 30 seconds until melted


3. Stir and your sweet almond oil and peppermint essential oil
4. Carefully pour your hot mixture into your small beauty containers and let set for about 30 minutes
5. Place a small amount on the tip of your finger and rub onto your lips

I love making homemade beauty products like this Peppermint DIY lip balm. Peppermint flavored items are always a favorite. They are invigorating and fresh, and of course, they are a great reminder for the holiday season. This, along with other great holiday themed items makes a great addition to any holiday beauty product gift basket.

More Homemade Beauty Products:
Homemade Citrus And Herb Sugar Scrub Bars
Oatmeal & Honey Moisturizing Bars
Homemade Peppermint Bath Bombs
Homemade Rosemary & Lavender Hand Soap